Alaska's snowflake school board
Its banning of The Great Gatsby reminds us that censorious college kids didn't spring from nowhere.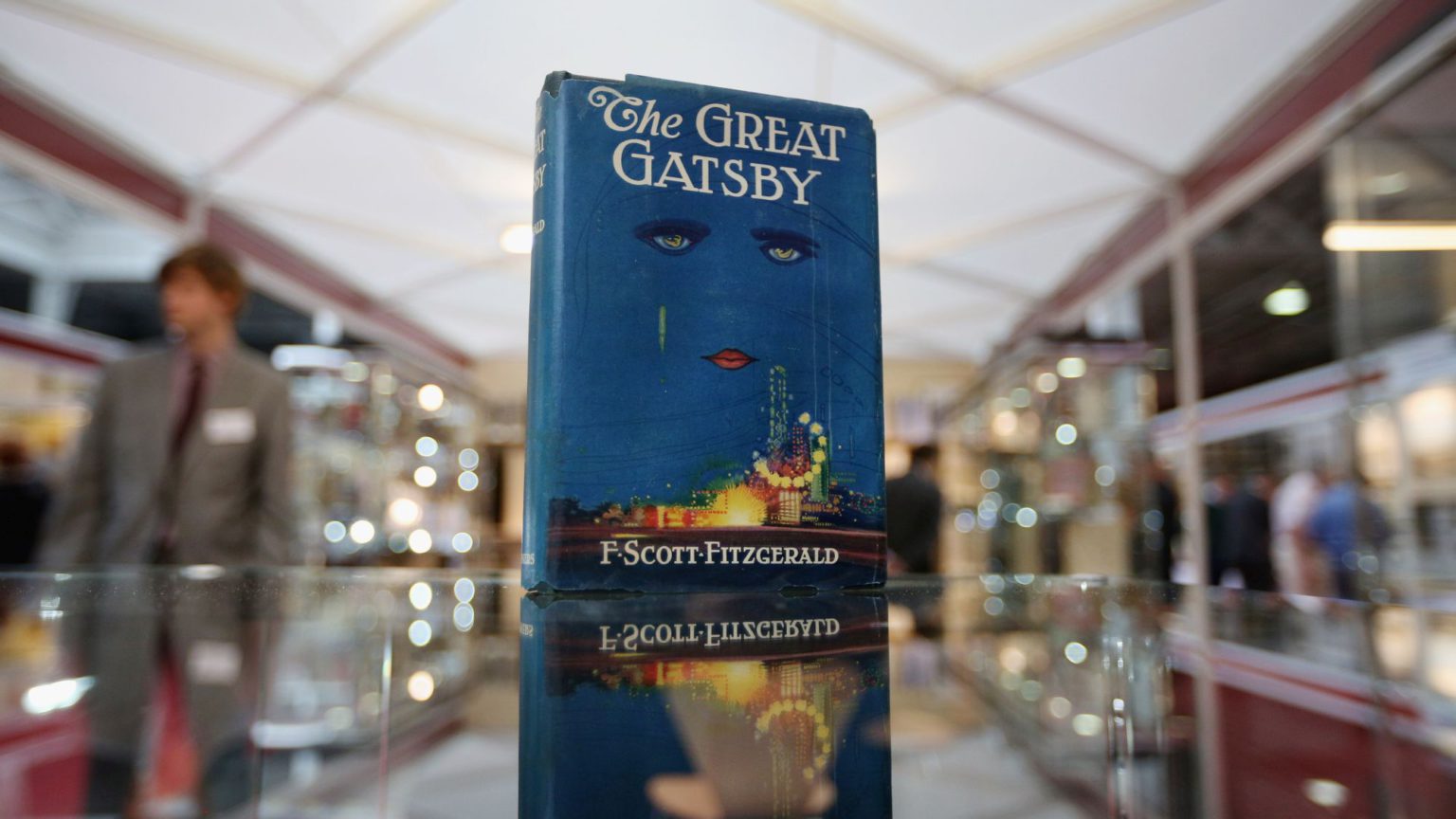 Some snowflakes in the US have decided that classic works by F Scott Fitzgerland, Maya Angelou, Joseph Heller, Ralph Ellison and others are unsuitable to be read by students and must be immediately removed from the curriculum. Only this time we're not talking about pimpled college kids, saying that words on a page are acts of violence against them and that their mental safety is threatened by having to read great literature.
This is censorship of a more quaint vintage – news that an Alaskan school board has pulled from its classrooms Fitzgerald's The Great Gatsby, Ellison's Invisible Man, Heller's Catch-22 and Angelou's I Know Why the Caged Bird Sings over their supposedly inappropriate content. In particular, they're upset about 'sexual references' (Gatsby); 'bad language' (Invisible Man); 'racial slurs' and 'violence' (Catch-22); and '"anti-white" messaging' (Caged Bird).
The school board of Mat-Su Borough in Alaska voted by five to two this week to pull the titles from the curriculum. 'The question is why this is acceptable in one environment and not another', school board vice-president Jim Hart said at the meeting. He added that it would not be seen as acceptable 'if I were to read these in a corporate environment'. Well, maybe. But that would probably have less to do with the content of the books and more to do with him insisting on reading on the job.
Much like his kindred spirits on campus, Hart presented these books as a threat to the mental health of students in the district, arguing that it would be unfair to expect teachers to guide students through the potential mental anguish of reading them. 'These are teachers, not counsellors', he said. And much like every other act of petty censorship, the move has spectacularly backfired. Local bookstores reportedly sold out of the titles within hours of the announcement, and the local teachers' union has said it will fight the decision.
School boards, libraries and parents' groups taking offence at literature and agitating for it to be banned is, of course, nothing new. The justifications for such censorship have just changed a bit over time. In the 1880s, Mark Twain's The Adventures of Huckleberry Finn was banned by Concord Public Library in Massachusetts over its 'coarse' vernacular language. By the 1980s, it was being removed from school curricula due to its use of 'racial language' (namely, its frequent use of the n-word).
The range of books raged against over the years serves as a reminder that you can be offended by anything if you just put your mind to it. In 2001, some fundamentalist Christians tried to stage an actual book-burning of that 'Satanic' Harry Potter series. And in 2012, the Hunger Games trilogy came top of the American Library Association's list of books people tried hardest to ban that year, in this case due to its allegedly 'anti-family' messages and violence.
But despite the more old-school, pearl-clutching feel to the Alaska story, the justifications for the bans were remarkably similar to those now made for more 'woke' forms of censorship. Once would-be censors presented certain books or films as morally damaging – as encouraging bad ideas, bad language and sexual impropriety. Now, they present them as mentally damaging, so much so you apparently need a counsellor to help you through them. In a similar vein, college students have in recent years called for the likes Gatsby and Huck Finn to be slapped with 'trigger warnings' to protect the 'emotional safety' of vulnerable students.
Woke censors might like to see themselves as more edgy than the uptight 'think of the children' types of past (and present), but they are actually pretty similar. Indeed, both share a remarkably low view of human beings and a remarkably philistine view of literature. In turn, while many tend to think that pious intolerance is a largely new twentysomething, leftish phenomenon, college kids clearly haven't plucked their censorious ideas out of thin air. Snowflakes, we'd do well to remember, come in all shapes and sizes.
Tom Slater is deputy editor at spiked. Follow him on Twitter: @Tom_Slater_
To enquire about republishing spiked's content, a right to reply or to request a correction, please contact the managing editor, Viv Regan.