The over-70s are people, too
If the Covid-19 lockdown is to be eased, it should be eased for everyone.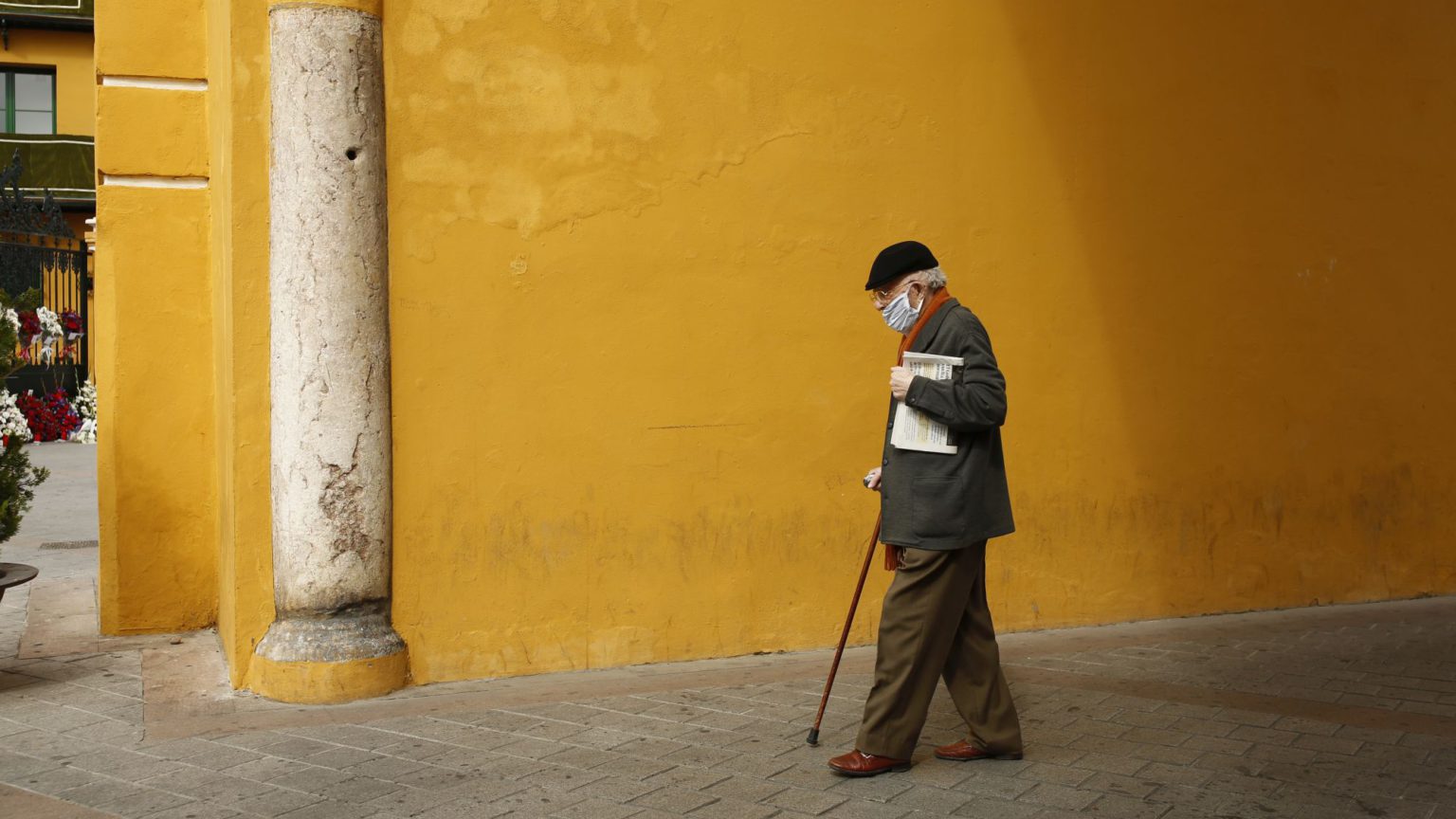 I am concerned that the reported UK government plan to continue to isolate over-70s for 18 months, while easing lockdown restrictions for other age groups, is not being discussed as it should. And I am increasingly fearful that the government will take this lack of discussion as a mandate to carry the plan out.
I am nearly 72. Figures from the Office of National Statistics tell me I can expect to live to 86. Spending the next 18 months in some form of self-isolation will take away potentially 11 per cent of what's left of my life. For an average 80-year-old woman, 18 months self-isolated amounts to 15 per cent of her remaining life; for a typical 90-year-old man, 18 months works out at a remarkable 40 per cent of his remaining life.
Admittedly, we do not know what prolonged isolation will consist of. But if present guidelines persist, it will mean being confined to one's home. Excursions, if any, will be limited to local shops. There will be no possibility of trips to the cinema or theatre, and no access to one's family or friends. If one sickens and faces death, one may well do so alone, with loved ones barred from those final moments, and one's burial reduced to an industrial disposal beamed, if lucky, over Skype.
On what grounds can the government justify restricting older people's freedoms for such significant portions of their lives? Hopefully it's not based on highly contested epidemiological analyses and models.
Eighteen months is the time it takes for a new grandchild to grow from birth to toddling. Eighteen months amounts to a significant portion of childhood, periods when a grandparent's tickles and treats and cuddles would be reduced to pixels on a screen. These experiences will never, ever be replaced. We have not consented to such privations.
Policymakers and pundits justify the isolation, or shielding, of the over-70s on the grounds that it reduces risks to especially vulnerable groups. But those risks remain speculative. No one yet knows what percentage of the population has had Covid-19, so the true risk of serious illness and death is unclear. It is currently thought that three per cent of the UK is infected, which is about two million people. The mortality rate is estimated to be one per cent, but it may be much less. No one knows and the figures change almost daily.
It is known that there are about nine million over-70s in the UK, 3.35million of whom are aged between 70 and 74. So if we apply the current coronavirus infection and mortality rates (about five per cent) for 70- to 74-year-olds, it would mean 97,500 cases, and about 5,000 deaths. Every single death is a tragedy, of course. But does this really justify restricting the lives of the other 3.25million people?
Similar calculations can be done for other age groups and do not look any more persuasive. Is all this sufficient justification for reducing the very few remaining years of those over 70 to little more than daytime TV and a walk round the garden? Where is the debate? Where is the mandate?
The government repeatedly tells us that we must follow the guidelines in order to 'Protect the NHS'. I am beginning to wonder for whom it's being protected. It doesn't seem to be for the over-70s, who are being determinedly kept away from healthcare provision. It seems that we are to give up large parts of our lives in order for a hospital to say it has enough ventilators or for health secretary Matt Hancock to boast that there was enough personal protective equipment all along.
Certainly Covid-19 poses a real threat. But how much of someone's remaining life is it justifiable to restrict on the grounds of public health? At what point does a policy designed to save life become a denial of life? There must come a point when people are allowed to take risks in order to have a life worth living.
I'm reluctant to join in the more general criticism of Boris Johnson's government. Although I'm becoming less so as evidence emerges of delays and incompetence. For now I accept that, facing an unprecedented pandemic, the government has done what many other governments in other nations facing similar problems have done. There are decisions we have to trust a government to make.
But imposing indefinite restrictions on the lives of over-70s should not be one of them. The government has no mandate to do so, and has produced no coherent reasons for doing so. It therefore has no right to take that decision on my or my fellow over-70s' behalf. It is time we told the government that repeatedly and firmly.
Michael Apple is a writer and a retired GP.
To enquire about republishing spiked's content, a right to reply or to request a correction, please contact the managing editor, Viv Regan.