The Lib Dem Iftar: a party thrashing around for relevance
Woke posturing is electoral hemlock. Why are the failing Lib Dems embracing it?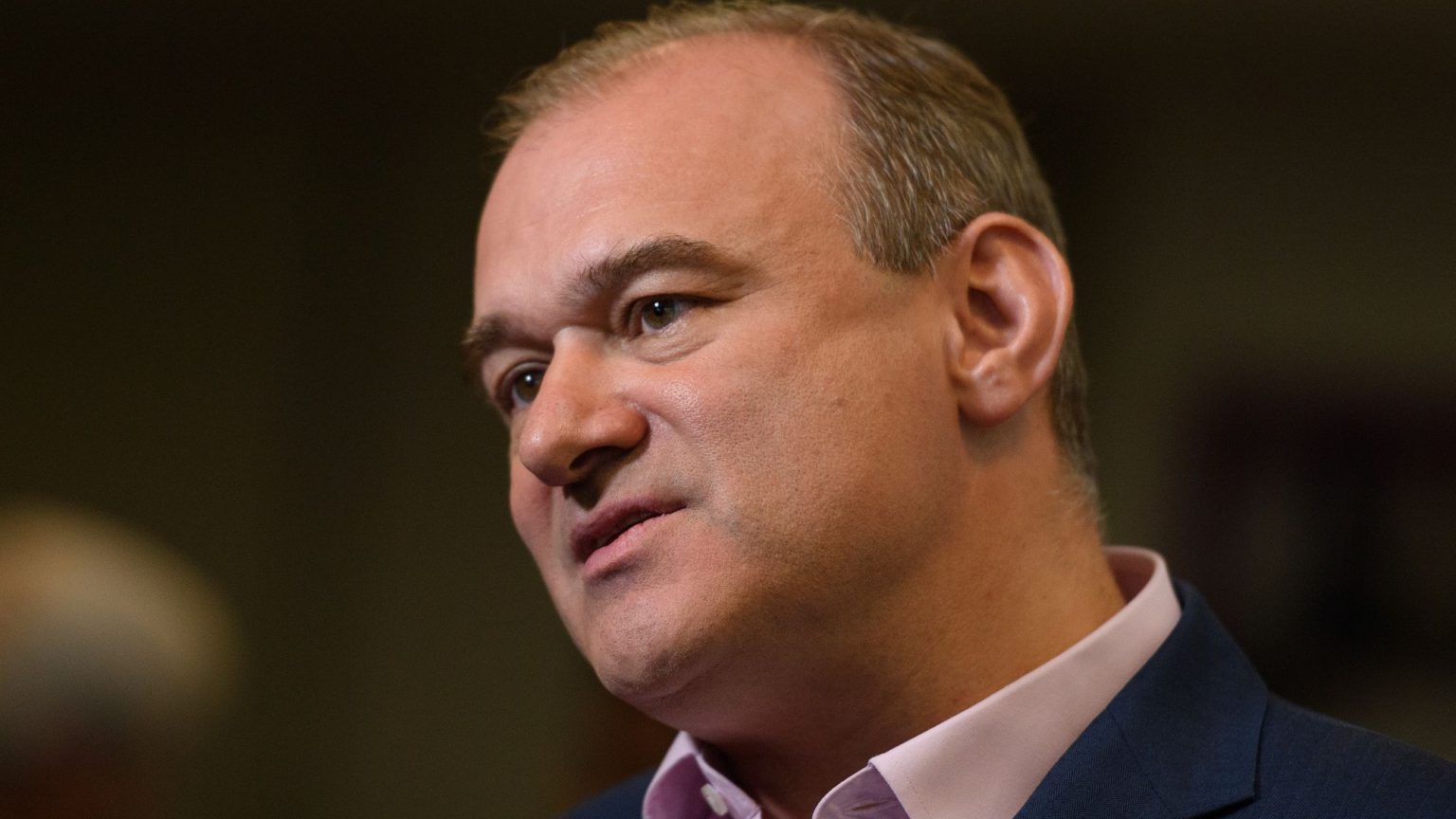 Last week the acting leader of the Liberal Democrats, Ed Davey, announced that party members would be hosting their own 'virtual iftar' after fasting for the first day of Ramadan. The councillor in charge of the scheme, Hina Bokhari, described this as 'a significant display of solidarity' and noted that by sharing their experiences on social media, participants could 'help recreate the Ramadan spirit online'. It was all going so well until one councillor, Ian Manning, posted a photograph on Twitter of his sahoor (pre-dawn meal) which included a few rashers of bacon. At 4am one might be excused for forgetting that pork is haram, but that doesn't make the gesture any less gauche.
It would be unfair to dwell on Manning's honest mistake, but it does reveal the essential absurdity of non-religious people opting in and out of meaningful devotional practices to score political points. Faithful Muslims are not oppressed by Ramadan – or calling for solidarity from non-believers, for that matter – they are willingly and gladly undertaking what they perceive to be a profound experience through which their 'god-consciousness' (taqwa) may be heightened. The Liberal Democrats holding their own Ramadan-Lite is misjudged, and an inadvertent affront to those who take their rituals seriously.
Sceptics have understandably seen the fast as a publicity stunt for a political party in its death throes. But I see no reason to doubt that their intentions were good. If nothing else, they raised some money for charity. But the whole affair is a cautionary tale about the follies of identity politics, akin to Canadian politician Mona Fortier donning a hijab in order to wish her constituents a happy Ramadan. Those who insist on reducing significant religious practices to a hashtag or a game of fancy dress are clearly seeing Islam as an identity first and a faith second.
The #LibDemIftar leaves the party open to the accusation of virtue-signalling, irrespective of its intentions. For whatever reason, Islam has for a long while occupied pole position in the ongoing competition of grievances at the core of intersectionality. Consider last week's backlash against Jeff Goldblum after he asked a Muslim contestant on RuPaul's Drag Race whether or not Islam was 'anti-homosexuality' or 'anti-woman'. The question might be overly simplistic, but that does not mean that it shouldn't be asked. The belief that Islam must be ringfenced from criticism or ridicule – in other words, that Muslims ought to be patronised – is commonplace among the identitarian left.
It's the same logic that has seen the word 'Islamophobia' effectively weaponised, with the result being that people with legitimate criticisms of the religion are gratuitously pigeonholed along with the sort of vile reactionaries who shout abuse at women in hijabs or throw bacon at mosques. Even Muslim critics are dismissed as 'Islamophobic' if their ideas aren't deemed sufficiently deferential. In such circumstances, it is inevitable that the Lib Dems' acts of 'solidarity' should be so widely interpreted as an attempt to score a few woke points.
The emptiness of the gesture is obvious when one considers the Liberal Democrats' terrible track record when it comes to religious freedom. In November, the prospective parliamentary candidate for the Stoke-on-Trent South constituency, Robert Flello, was deselected due to his Catholic beliefs (specifically his voting record on abortion and same-sex marriage). In 2017, Tim Farron resigned from his role as Liberal Democrat leader because he could not reconcile his faith with the values of the party. Whatever these values might be, it's clear that they do not include a commitment to a liberal and secular society.
Given that the Labour Party has made itself practically unelectable, partly due to its sporadic espousal of intersectional identity politics, it seems odd that the Lib Dems are so determined to follow its lead. For instance, on the Today programme in December, then party leader Jo Swinson fudged her answer when asked directly if she believed that biological sex existed. More seriously, the party was at the forefront of misrepresenting Brexit voters as racist and thereby turning a discussion about our membership of a neoliberal trading bloc into a matter of identity politics. In his keynote speech at the Lib Dems' spring conference in 2018, Vince Cable peddled the myth that the referendum was connected to the rise of the populist far right. 'Too many were driven by nostalgia', he claimed, longing for a past when 'passports were blue, faces were white and the map was coloured imperial pink'. Anyone who has spent any time actually talking to Leave voters will know that this kind of attitude is virtually non-existent.
For those in any doubt that leftist identity politics is electoral suicide, I would recommend Mark Lilla's book, The Once and Future Liberal. It's a message that has seemingly escaped the Liberal Democrats, who have eschewed both liberalism and democracy but are nonetheless intent on keeping their party's name. The #LibDemIftar is just the latest example of a party that is confining itself not so much to an echo chamber as an identitarian oubliette. If they don't change their tactics soon, their self-isolation might well be permanent.
Andrew Doyle is a stand-up comedian and spiked columnist.
To enquire about republishing spiked's content, a right to reply or to request a correction, please contact the managing editor, Viv Regan.