Woody Allen settles old scores
Apropos of Nothing mounts a caustic, sarky defence against Allen's critics.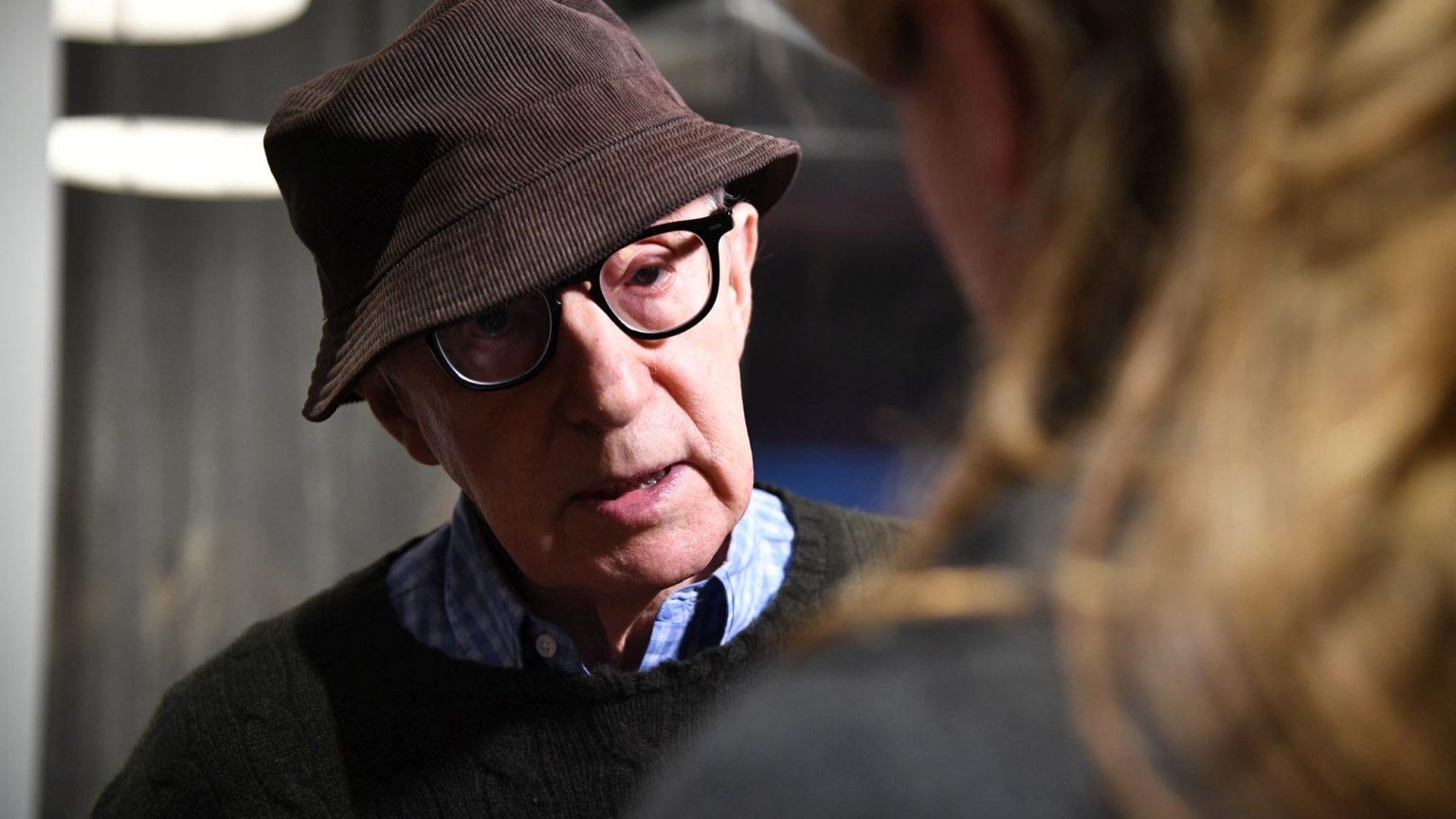 Apropos of Nothing looks like a physics textbook. The cover of Woody Allen's autobiography features a white typeface on a jet-black background, reminiscent of those in the opening credits of his films. It's perfectly in keeping with his trademark cinematic philosophy, situated in a godless, meaningless expanding universe of black holes, quarks and nothingness. And yet this bland-looking book inevitably found itself at the centre of controversy.
A group of highly emotional lobbyists successfully pressured the book's initial publisher, Hachette, to withdraw it from publication. The outburst included a mass walkout of the publisher's own employees. But the censorship was short-lived. Publisher Arcade snatched up the newly relinquished rights and astutely went straight to print. The noise surrounding the book may have even enhanced sales.
Editor of Arcade, Jeannette Seaver, said in a statement about the controversy that, 'In this strange time, when truth is too often dismissed as "fake news", we as publishers prefer to give voice to a respected artist, rather than bow to those determined to silence him'. In the book, Allen responds to many of the criticisms and smears levelled against him over the years with painstaking detail and his trademark sarcasm. Apropos of Nothing is his mounted defence wrapped up in a sardonic biography. 


The censorious protests against the book were fuelled by the bitter history between Allen and his estranged son Ronan Farrow and adoptive daughter Dylan Farrow. Dylan alleges that Allen molested her as a child. High-profile investigations in the 1990s cleared Allen. The Child Sexual Abuse Clinic at Yale-New Haven Hospital hypothesised that Dylan had trouble distinguishing reality from fantasy, and that her mother, Mia Farrow, might have coached her.
Nevertheless, it's clear from the recent outcry that Allen's disparagers just don't buy the expert findings, and they believe the claims made by Farrow. Additionally, Ronan Farrow, originally named Satchel (after Satchel Paige) by Allen, a journalist at the centre of exposing #MeToo allegations, failed to wield his now considerable influence to prevent Allen's book reaching stores.
The sections of the book addressing Allen's relationship with Mia Farrow and their children get messy. He alludes to the children's alleged troubled early development under Mia. But this is really just a codicil to the horrific allegations of emotional and physical abuse that Allen's adopted son, Moses Farrow, has already levelled against Mia in his blog, where he also defended Allen against Dylan's allegations.
Allen's self-righteous, censorious critics will probably be driven to new discomforts by his score-settling elsewhere in Apropos. He pokes at some of the celebrities who have worked for him and then subsequently denounced him: '[T]hey heard that not working with me had become the thing to do – like everyone suddenly being into kale… Timothée [Chalamet] publicly stated he regretted working with me and was giving the money to charity, but he swore to my sister he needed to do that as he was up for an Oscar.'
What's more, Allen's descriptions of the women he worked with are devoid of any compliance to modern 'male feminist' codes of conduct: 'Penelope [Cruz] is one of the sexiest humans on the face of the Earth, and coupling her with Scarlett [Johansson] caused each woman's erotic valence to cube itself.' The anachronistic language will undoubtedly taunt his opponents when they secretly read the book.

Apropos scales its way through all the unpleasant accusations made against Allen over the years. 'Actually, for a guy who's taken his share of heat from #MeToo zealots, my record with the opposite sex is not bad at all', he writes. 'I've provided 106 leading female roles with 62 award nominations for the actresses, and never a single hint of impropriety with any one of them.'
Amid all this, it would have been good to gain more insight into the creative psychology of this diminutive comic turned movie maker. That said, there are occasional treats: 'Bergman invited me to his island a few times but I always ducked it. I worshipped the guy as an artist, but who wants to take a tiny plane to a Russian-owned island where there's just sheep and you get yogurt for lunch? I'm not that dedicated.'
Apropos, for better or for worse, is a defence mounted against the court of public opinion, which has pronounced Woody Allen guilty despite there being little evidence against him. This is his chance to put his side of the story. But this is also an enjoyable if flawed exploration of the limits of language, of comedy and the nothingness of life. 'Rather than live on in the hearts and minds of the public', he writes, 'I prefer to live on in my apartment'.
Cristobal Catalan is a scholar in film history and interactive media.
Picture by: Getty.
To enquire about republishing spiked's content, a right to reply or to request a correction, please contact the managing editor, Viv Regan.