How EM Forster predicted our socially distanced world
The Machine Stops serves as a warning as to why we shouldn't allow this to become the new normal.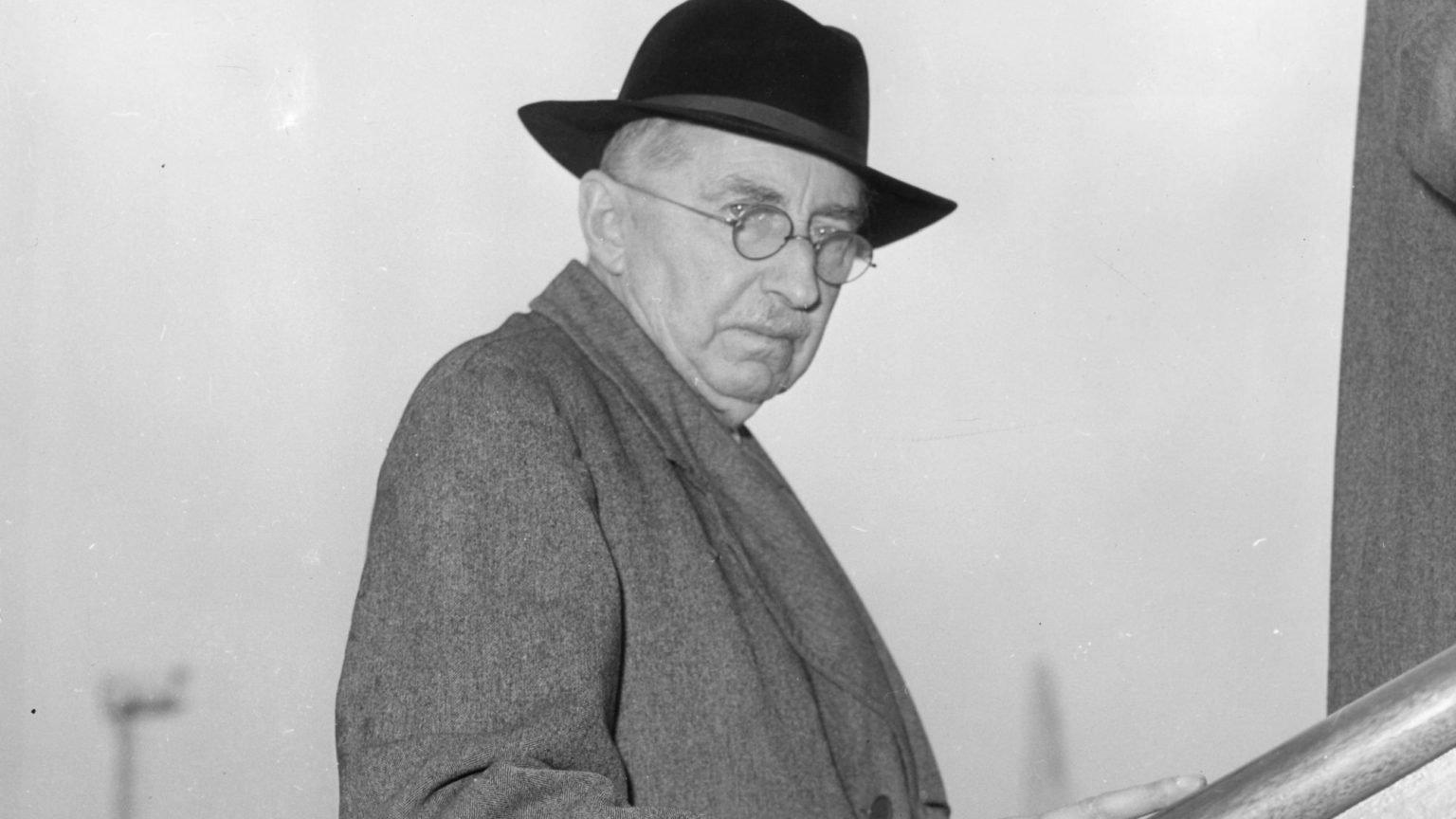 I wonder what EM Forster would have made of the world today. The English novelist, most famous for the novel A Passage to India, was also the author of The Machine Stops, a 25-page short story that eerily predicts many of the new behaviours we are seeing beginning to develop during the Great Lockdown.
In The Machine Stops, we find a future wherein humanity has opted for an underground life of individual self-isolation — 'science', Forster writes, 'retreated into the ground, to concentrate herself upon problems that she was certain of solving'. To acclimatise to its new surroundings, mankind constructs a great Machine to keep itself going. People can travel, but rarely do, and communications are conducted entirely over instant messaging and video calls.
Over time, the influence of the Machine becomes intertwined with the needs of humanity, to the point that it becomes all-encompassing. When the narrative begins, humanity has restructured its societies and customs beyond recognition, with every whim of its desires provided and served by the Machine. The twist to the tale? Mankind likes it.
If we are unable to defeat Covid-19 in the immediate future, it would be wise not to follow our fictional brethren down below. But here's the thing: all evidence points to people gladly picking up their pickaxes and hastily digging down into this strange new world, or at least some version of it.
Ipsos Mori has reported that 86 per cent of the UK population 'think a total quarantine of certain towns or cities is the right thing to do', with 62 per cent of people thinking that the government has been too slow to respond. Stateside, that figure is at 65 per cent, according to Pew Research. It seems that although these measures are draconian, there is still ample appetite for more. Indeed, a YouGov survey suggests that only nine per cent of Brits want life to return to normal following the outbreak.
There is a widespread, unchallenged danger here of us building a Machine of our own, a police state that tells us what to do and when to do it, and which provides us with funny money to keep us complacent. As Lord Sumption told BBC Radio 4's World at One recently, 'The real problem is that when human societies lose their freedom, it's not usually because tyrants have taken it away. It's usually because people willingly surrender their freedom in return for protection against some external threat.' The canary may already be down in the coalmine, and it looks like that is where it wants to stay.
This is why The Machine Stops is such a telling tale for now: our population shares many characteristics with those who live in awe of the Machine. We need only look to the success of delivery companies and e-commerce giants to see patterns already beginning to emerge. In The Machine Stops, there is a moment when the main protagonist, Vashti, muses that civilisation had 'mistaken the functions of the system, and had used it for bringing people to things, instead of for bringing things to people'. Even before the pandemic, the trajectory for these businesses was positive. This will likely continue at an even greater rate as we become more conditioned to our sedentary lives.
It is not only how we operate individually that is at risk, either. As the lockdown continues and isolation becomes the norm, we are encouraged to view social interaction as a selfish, unclean act, rather than a natural and positive thing. There is a moment in The Machine Stops when Vashti falls over and is caught by an attendant. In response, Vashti cries: 'You forget yourself!' 'The woman was confused, and apologised for not having let her fall. People never touched one another. The custom had become obsolete, owing to the Machine.'
Although many continue to herald the success of technology in allowing us to communicate during these tough times, those celebrating conference calls miss the point. Quite obviously, physical interaction cannot be substituted by a Zoom call, and we should not expect our newfound societal agoraphobia to go away once the lockdown is lifted. The consequences of sacrificing social cohesion upon the altar of social distancing could be long-lasting.
And here is the kicker: locked inside with only the internet to interact with the outside world, we are spoon-fed narratives which we ourselves have less power than usual to investigate. In Forster's tale, first-hand experience and differences of opinion are discouraged, a situation akin to the hellfire and fury directed upon those who think differently to the state-sanctioned narrative we are seeing today.
Which is why, upon hearing the prime minister's announcement that the economy will come 'roaring back' once the lockdown was lifted, it was hard not to be reminded of Ludwig Wittgenstein's old saying, 'If a lion could speak, we could not understand him'. It seems that the government is unaware that after placing the population under mass house arrest it is likely that it is now speaking to a completely different beast altogether. This being the case, I strongly recommend ministers read Forster's foreboding tale, and so should you, too.
Elliot Leavy is editor of BOZO, an online arts magazine.
To enquire about republishing spiked's content, a right to reply or to request a correction, please contact the managing editor, Viv Regan.