It's time to ease the lockdown
People need freedom and work, so let's safely start to lift the lockdown.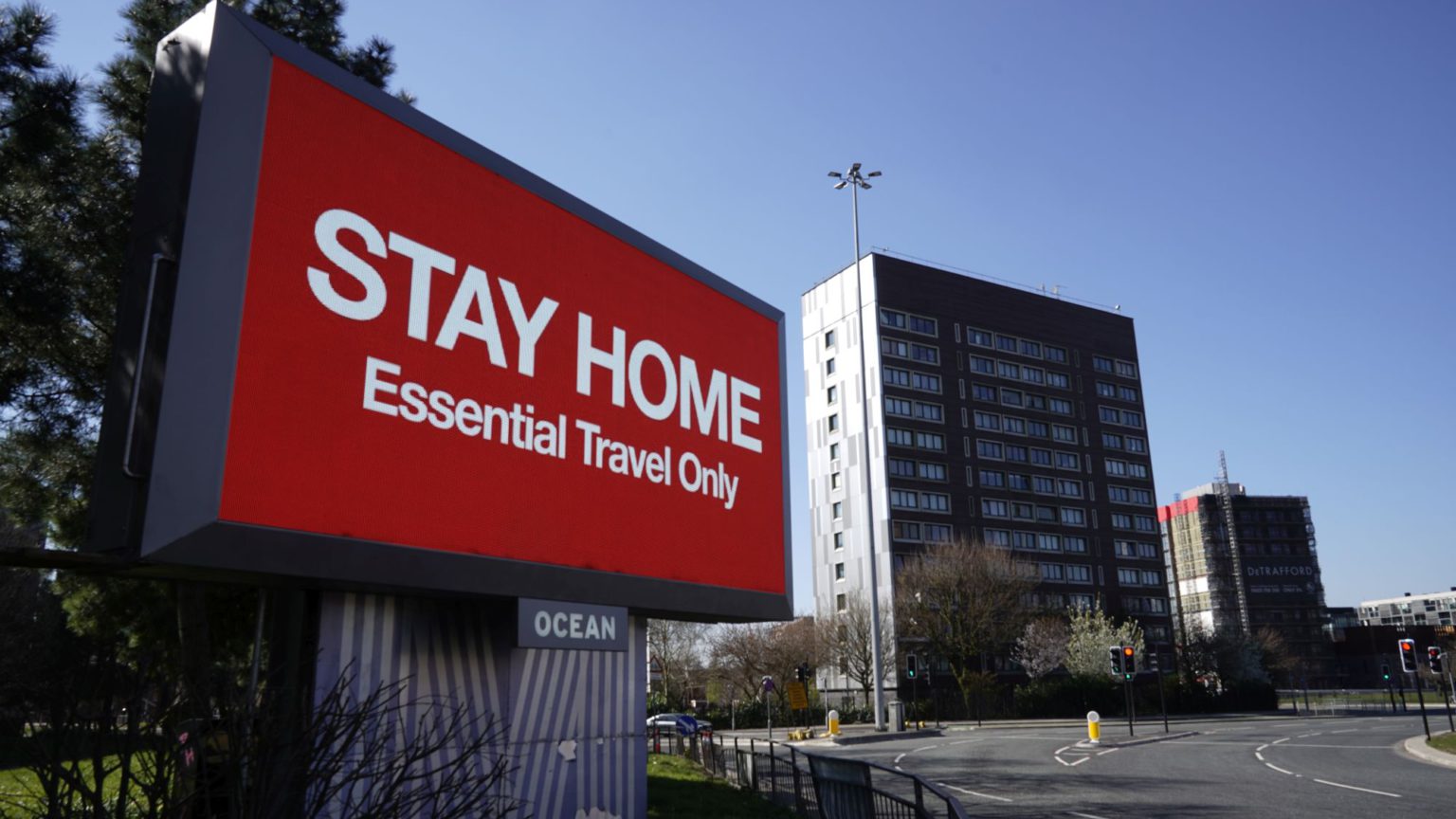 Over the weekend, British media reported that the UK government was looking seriously at a three-stage, or 'traffic light', approach to relaxing the Covid-19 lockdown measures. The alleged timescale for the return to something like normality, as reported by Buzzfeed, the Sun and others, was frustratingly long. So for the government then to pour cold water on even these cautious ideas is thoroughly depressing.
And they really were cautious ideas. According to Buzzfeed, phase one – in early to mid-May – would be for pupils to return to schools and for 'non-essential' businesses to be allowed to reopen. There would be some other forms of rule relaxation, such as allowing people to do 'non-essential' shopping, go out for exercise more than once per day, and even to sit down in parks. But in every other respect, social-distancing rules would remain, and we might even be asked to wear face masks on public transport, too.
Phase two, in late May or June, would allow further businesses to reopen and permit small social gatherings – so at least the odd modest party might be acceptable. But pubs and restaurants would not be allowed to reopen until later in the summer. During this phase, restrictions might be lifted on the basis of age, too, with younger people, who are far less likely to be hospitalised by Covid-19, allowed more freedom sooner.
Phase three is the endgame, a return to normal. This could only happen, apparently, if there is a vaccine or if sufficient people caught the virus to allow for a reasonable degree of 'herd immunity'. However, it is still not clear whether it's possible to acquire immunity to Covid-19. Sir Jeremy Farrar, director of the Wellcome Trust, pointed out that there is actually no guarantee of a vaccine ever appearing, although hopes are high that, with continued investment, we will create one. Nonetheless, until we have immunity through either a vaccine or widespread infection, the elderly and vulnerable will be asked to stay in isolation – quite possibly for 12 to 18 months.
In last Thursday's government press conference, Dominic Raab, the foreign secretary and currently Boris Johnson's stand-in, outlined five tests to be met before the lockdown could start to be relaxed: making sure the NHS can cope; evidence showing a sustained and consistent fall in daily death rates; reliable data showing that the rate of infection is decreasing to manageable levels; being confident that various operational challenges, like testing and supplies of personal protective equipment (PPE), are in hand; and being confident that any adjustments would not lead to a second peak in infections.
Yet there are already reasons for thinking the lockdown could be relaxed right now. It is clear that hospitals have coped, and that a lot more capacity will be available very soon. More broadly, infection rates already seem to be falling, and death rates have seemingly plateaued, although that should become clearer over the next few days. And testing and PPE are being dealt with, albeit rather too slowly. We can only assess the effect relaxing the lockdown might have by trying it out.
In other words, it really is time to get on with it. We should be making firm plans to return to something like normal, and soon.
But the government is in a bind. It justified the lockdown on the basis of saving lives and protecting the NHS, and lambasted anyone who was not adhering strictly to the rules. So it cannot suddenly tell us that everything is now okay.
Indeed, when so many members of the media and leading politicians, like London mayor Sadiq Khan, have told us that we must avoid public transport, how on earth can the government tell us it is safe after all, so let's all get back to work? If we must adhere to staying at least two metres apart from each other, how can pubs and restaurants reopen? In fact, how can we even get a haircut?
Thus, unless the government changes its messaging very soon, then it won't be possible simply to declare society open again. Many will stay at home rather than risk catching a disease which, after weeks of wall-to-wall coverage of rising death tolls, looms over us like a monster.
The media must take some of the blame for this state of affairs. But politicians should not duck responsibility. An anonymous 'cabinet source' was quoted by the Telegraph as saying: 'We didn't want to go down this route in the first place – public and media pressure pushed the lockdown, we went with the science. The lockdown will only start coming loose when the public wants it to – not ministers.' Whatever happened to leadership? Should we really have to wait for Boris Johnson to rise from his sickbed before any decisions can be made?
Ministers are demanding we should be patient. But we shouldn't. We should be utterly impatient. We should be pushing for these restrictions on our lives to be removed as soon as possible. As Brendan O'Neill pointed out last week, the lockdown itself seems to be costing lives. It's also costing us our freedom. How can we possibly justify to a great swathe of society – that is, everyone over 70 – that they must stay indoors for many more months?
Covid-19 is a new and terrible disease. No response to it can prevent lives being lost and damage being done. We can only hope to choose a path that minimises these harms. Instead, our politicians seem to be caught transfixed by the deathometer in front of them, and failing to notice the damage being done all around them, to every aspect of our political, social and economic life.
Enough already. Through a mixture of fear and a desire to do the right thing, we've given up a lot over the past month. The government now needs to change the message, communicate that this is a mild disease for the vast majority, protect those most at risk, and give us back our freedoms.
Rob Lyons is science and technology director at the Academy of Ideas and a spiked columnist.
Picture by: Getty.
To enquire about republishing spiked's content, a right to reply or to request a correction, please contact the managing editor, Viv Regan.