Donald Trump's alternative reality
During the Covid-19 crisis, his lies and delusions are putting Americans at real risk.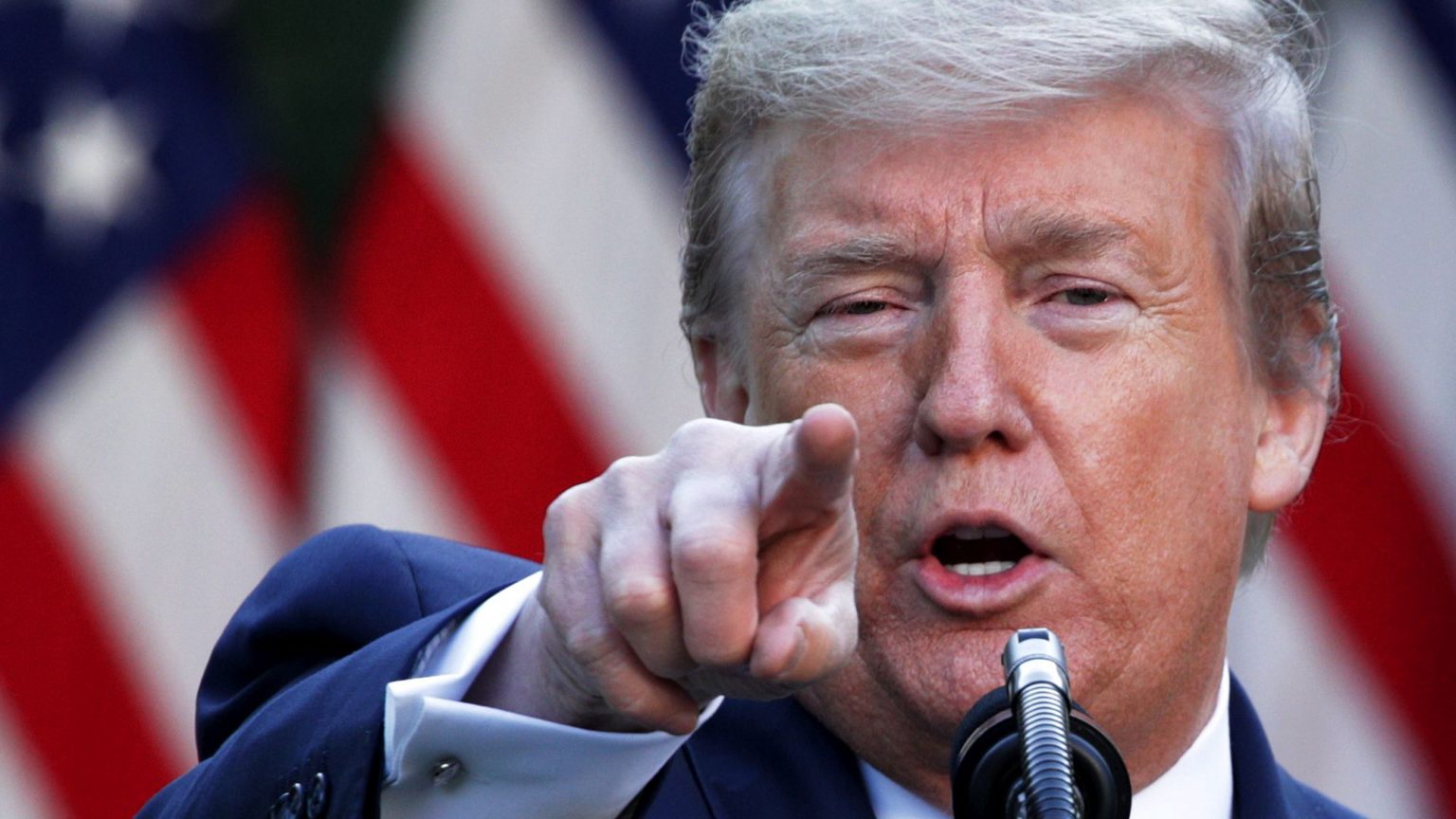 It's obvious that we can't shut down our economy indefinitely without inflicting unthinkable damage that might equal or even eventually outweigh the damage wrought by this awful virus, if relatively unchecked. It's equally obvious that businesses, schools and cultural institutions ought to be reopened gradually, with new safeguards in place, according to a process informed by a reliable, widespread testing regimen. If only such a regimen existed in the US. If only we had a competent, functional federal government, dedicated to establishing one.
Instead we're at the mercy of a president who imagines (and boasts) that he's imbued with absolute, monarchical authority but doesn't exercise the powers he actually enjoys, under law, to provide hospitals and healthcare workers with equipment needed to care for people safely or ensure that everyone who should be tested can be tested. A longstanding federal law, the Defence Production Act, authorises the president to order industries to produce ventilators, masks and other healthcare essentials; but Trump invoked the Act, under pressure, belatedly and ineffectively – out of ignorance, incompetence, or an effort to pass the buck.
The mechanics of controlling the spread of the virus without overwhelming healthcare systems and destroying the economy are problems for state officials to solve, he has insisted, in a predictable abdication of responsibility that displaces blame for any operational failures or the costs of shelter-in-place policies. At the same time, he has ignorantly claimed 'ultimate authority' to end these policies, eager to assume credit for an economic revival that he hopes will quickly occur to facilitate his re-election (and perhaps boost the business from which he continues to profit. Forbes estimates that Trump's net worth has dropped by one billion dollars during the shutdown).
In his alternate reality, the president has absolute power accompanied by absolutely no responsibility. 'I don't take responsibility at all', he has proudly declared.
The power on which Trump is most dependent, and the one he most enjoys, is the power of his bully pulpit to create flattering and highly mutable realities. We're accustomed to presidents who evade hard truths and sometimes flatly lie. But Trump doesn't just lie at a staggering and well-documented rate: the Washington Post counts 18,000 false or misleading statements in a little over 1,000 days. He routinely acts on the basis of his imaginary facts. (Who knows if Trump is deluded enough to believe in them?) Inconvenient realities are fiercely denied and people who raise them condemned as mean, nasty or incompetent. He attacks a report from his own administration documenting disastrous hospital-equipment shortages and inadequate testing capacities. His daily briefings, ostensibly intended to inform and guide us through this crisis, spread ever-evolving fictions devoted to self-glorification and the demonisation of any public-health experts, governors and journalists, among others, who implicitly or explicitly question his omniscience and the perfect record it's enabled. 'Everything we did was right', Trump brags. He is, after all, a 'very stable genius' whose actions are always 'perfect'.
It isn't just the pandemic and attendant fears and hardships that have so many of us feeling trapped in a dystopian novel — it's the bizarre spectacle of the daily Trump show. Addressing a fearful nation confronting a potentially deadly virus and collapsing economy, Trump brags about his ratings, airs a campaign video, and whitewashes his record, accusing others of making all the mistakes we have witnessed him make in the past several months. Everyone except him (especially the 'fake media') downplayed the virus, Trump asserts; never mind his own numerous previous claims that it was entirely under control, would soon dissipate in warmer weather, was no worse than the seasonal flu, and, in any case, that a vaccine would be available in a few months. He cuts funding to the World Health Organisation for praising China's reaction to the virus – as he did, in a January tweet: 'China has been working very hard to contain the coronavirus. The United States greatly appreciates their efforts and transparency.'
He distributes a xenophobic campaign ad replaying out-of-context quotes about China from his presumptive presidential opponent, Joe Biden, that sound just like Trump's previous statements praising China. But that was then. He even sues a media outlet for airing Democratic ads accurately reciting his series of wrongheaded claims about the virus. Trump resides, and demands that we reside, in his revisionist history and manufactured present. It doesn't bode well for our future.
Wendy Kaminer is an author, a lawyer and a former national board member of the American Civil Liberties Union.
Picture by: Getty.
To enquire about republishing spiked's content, a right to reply or to request a correction, please contact the managing editor, Viv Regan.