What Covid-19 has revealed about the culture wars
Coronavirus has brought divisions of culture, class and values to the fore.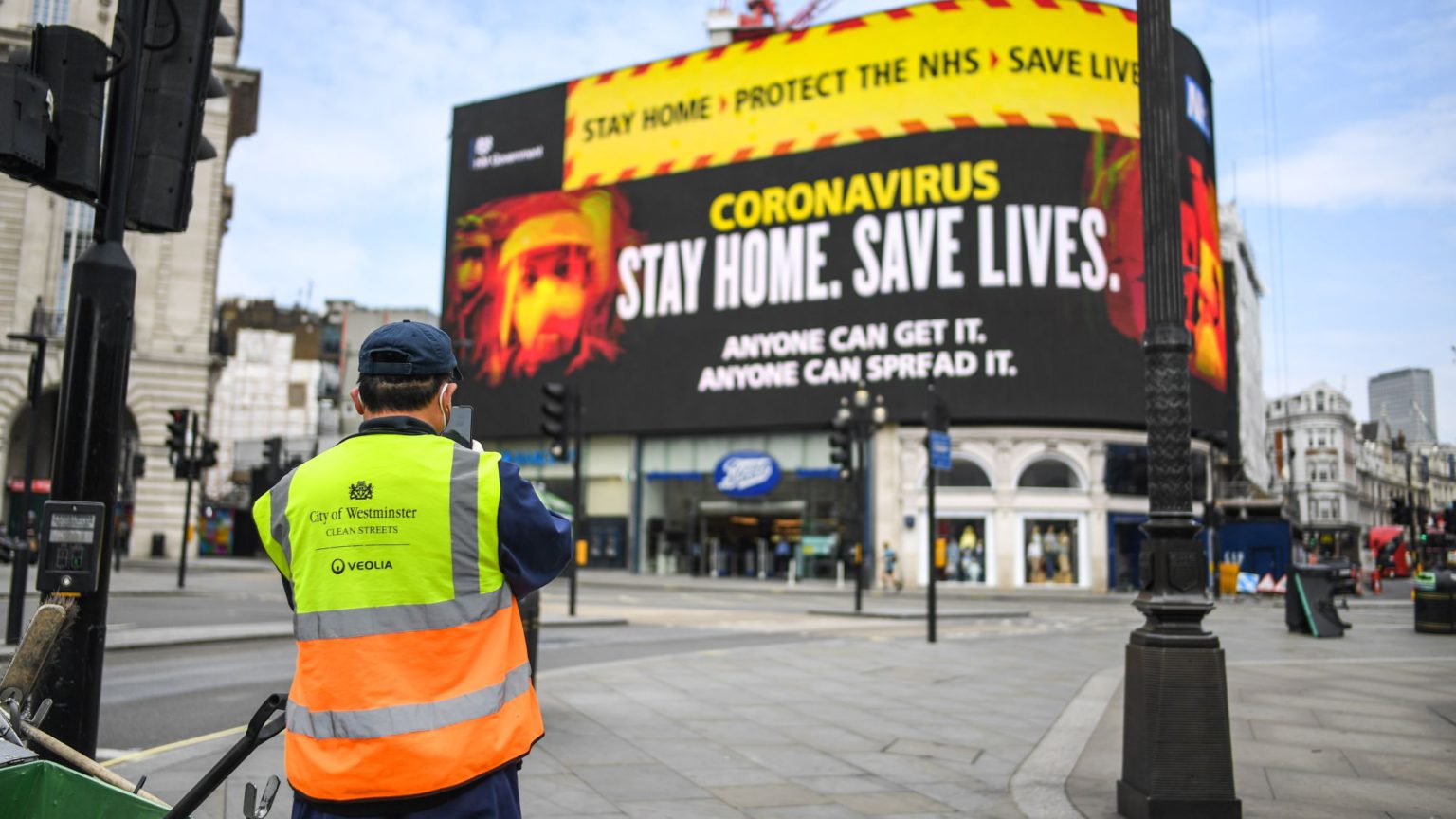 Catastrophic events like the coronavirus pandemic force us to examine, and in some cases rethink, how we see the world. Sometimes they also shed light on important trends and patterns of behaviour that predated the pandemic. Consequently, it is now possible to see and understand the culture wars that have divided societies for more than three decades in a new light. So what have recent events taught us about the dynamic and drivers of the culture wars?
They're not going away any time soon
Numerous commentators have claimed that the culture wars are on their way out. Time and again I have heard people say that they simply cannot last much longer. Indeed, the impending demise of the culture wars has been predicted many times since the 1990s. In 2009, the Center for American Progress published a report titled The Coming End Of The Culture War. In 2018, an article in the Baffler declared that 'the culture wars are dead'. More recently, just before the pandemic, one writer suggested that China might bring an end to the culture wars.
Meanwhile, on the anti-identitarian left, some have raised the hope that the politics of class will soon return and neutralise the more grotesque manifestations of identity politics. Others have seized on the devastation brought by the pandemic to conclude that, faced with a common foe, the constant squabbles over identities and related cultural matters will exhaust itself. 'Please, please let Covid-19 kill the culture wars', pleads a journalist in a recent edition of the Spectator USA.
But it has become clear that not even a deadly pandemic could lead to a truce in the culture wars. On the contrary, Covid-19 has raised the stakes and intensified pre-existing conflicts, to the point that just about any new detail that emerges about the pandemic is seized upon as vindication of one's previous point of view. Consequently, culture warriors are not interested in the number of deaths or the statistics regarding the health and economic consequences of the pandemic. Their main aim is to highlight the supposedly unfair consequences of the pandemic and its management for their chosen identity group or cause. 'If coronavirus doesn't discriminate, how come black people are bearing the brunt?', asks Afua Hirsch, a columnist in the Guardian. Similar questions have been posed about the impact of Covid on other minorities and on women.
The culture wars are so deeply entrenched that they make it very difficult to forge a sense of genuine unity in face of a common foe. This is why the instinctive response of both sides of the cultural divide in the United States was to use the pandemic as a pretext for settling old scores. As the pandemic spread across America, New Jersey's Democratic governor made a point of refusing to declare gun shops an essential service that could stay open. In their wisdom, Republicans in Texas and Mississippi decided that nothing was more urgent than to try to limit access to abortion provision.
In the past, when faced with a common enemy – such as Nazi Germany during the Second World War – ideological differences were put aside in a common effort to defend the nation. It is unclear whether such unity could be forged if society was confronted by a similar external foe today.
The culture wars get personal
The response to Covid-19 indicates that conflicting attitudes that have surfaced during the culture wars are now so deeply held that they spontaneously guide many people's behaviour and reactions. Not everyone is a signed-up member of one side or another in this conflict. But of those who are, most are likely to respond in a fairly predictable way to the issues at stake in this pandemic.
According to reports, at least initially, social distancing in the United States was polarised along party lines. Supporters of Trump were sceptical and made a feature of not taking social distancing seriously. Meanwhile, their opponents were much more likely to live according to the advice offered by experts. Reports indicate that Democrats were likely to say that the pandemic was worse than it appeared, while Republicans would say 'it's bad, but it's getting better'.
In most parts of the Western world, there are also conflicting attitudes towards reliance on expertise. One side of the cultural conflict is more comfortable with experts, rather than elected politicians, taking important decisions. The other side is far more suspicious of experts and looks to other forms of authority for guidance and leadership.
In a pandemic you can't do without experts. So pre-existing differences have also been refracted through many of us embracing experts whose outlook most corresponds with our personal views. In the UK, those who support a total lockdown prefer the doomsday scenario of the Imperial College modellers to the more modest prognosis put out by Oxford University.
Debates about the supposed trade-off between saving lives or salvaging the economy, between locking society down or adopting a more nuanced approach towards the management of the crisis, between giving up freedoms or demanding that people have a degree of freedom even during the pandemic, often intermesh with previous conflicts of values.
The differential responses to what is in fact a public-health crisis indicates that, for many people, the conflict of cultural values has become a lived experience, one that has become deeply internalised. Some of the activists in this conflict really see symptoms of discrimination, oppression or inequality everywhere, and the new circumstances brought on by Covid-19 simply confirm what they already suspected was the case.
The significance of class
The conflicts over Covid-19 are not just about racial, gender or sexual identities. The current debate over the trade-off between lives and the economy indicates that class plays an important role in this political drama.
In recent times, numerous commentators have raised questions about the modern world's runaway economy – its obsession with consumerism and growth. Some have pointed to the virtues of working at home and of slowing down. Since the lockdowns began, many commentators have suggested that domestic life, especially with the aid of online opportunities, has its good points. Online yoga classes, Zoom cocktail sessions, baking cakes, and living a more frugal but wholesome life supposedly allow these people to minimise their concern about the devastating economic and social consequences of society's response to the pandemic.
What all this misses is that, even during this crisis, there are millions of people working in the supply chain, delivering stuff to people's homes, and running essential services. This pandemic is differentially experienced by those who work at home and those who do not. In most instances, this difference is principally one of class. For many working-class people, the threat posed by the pandemic is as much about economic survival as about physical health. But for some culture warriors, such attitudes smack of right-wing contrarianism. Dismissing concerns about the economy as a symptom of indifference to life, Polly Toynbee claims that divisions on the questions of 'your money or your life' has 'sparked the latest culture war'.
In many instances, those who are at home and those who continue to work also have different cultural values from one another. Those who have to work are not particularly worried about the culture of consumerism or the perils of economic growth. On the other side, there are those who do not want to return to the days of economic growth. Green zealots regard Covid as a useful exemplar of what they mean when they talk about a climate emergency. From their perspective, the loss of freedom brought on by emergency measures is precisely the kind of world they would like to see in the future.
The value of human freedom
Ultimately, Covid-19 highlights profound differences in attitudes towards the place of humanity in this world. For some time now there has been a powerful mood of uncertainty about the moral status of human beings and their role in the world. In recent decades there has been a one-sided emphasis on humanity's destructive powers and its indifference to the welfare of future generations and the planet. From this perspective, human ingenuity and creativity are portrayed as more of a problem than a solution to the challenges we face. Many greens believe that lockdown is a small price to pay in exchange for bringing closer a carbon-neutral world. Since they regard human freedom as principally meaning the freedom to destroy the planet, its loss is no big deal.
In the decades ahead, the faultline in the culture wars will be much more explicitly focused on the meaning and desirability of freedom itself. Until now, conflicts on the issue of freedom have mainly focused on issues to do with freedom of speech. But in recent months the focus has shifted to a far more fundamental question – the value of freedom itself. The freedom of movement, the freedom to create and innovate, the freedom to take risks – all are going to be increasingly challenged by those devoted to creating a culture of human restraint.
This is why, at the moment, those who are concerned about the threat this crisis poses to democratic freedoms are so casually dismissed. And this highlights a very real problem that we ignore at our peril.
Frank Furedi is a sociologist and commentator. His book What's Happened To The University?: A Sociological Exploration of its Infantilisation, is published by Routledge. (Buy this book from Amazon(UK).)
Picture by: Getty.
To enquire about republishing spiked's content, a right to reply or to request a correction, please contact the managing editor, Viv Regan.