Patel-bashing is out of control
The chattering class's hatred of Priti Patel is crossing the line into something like racism.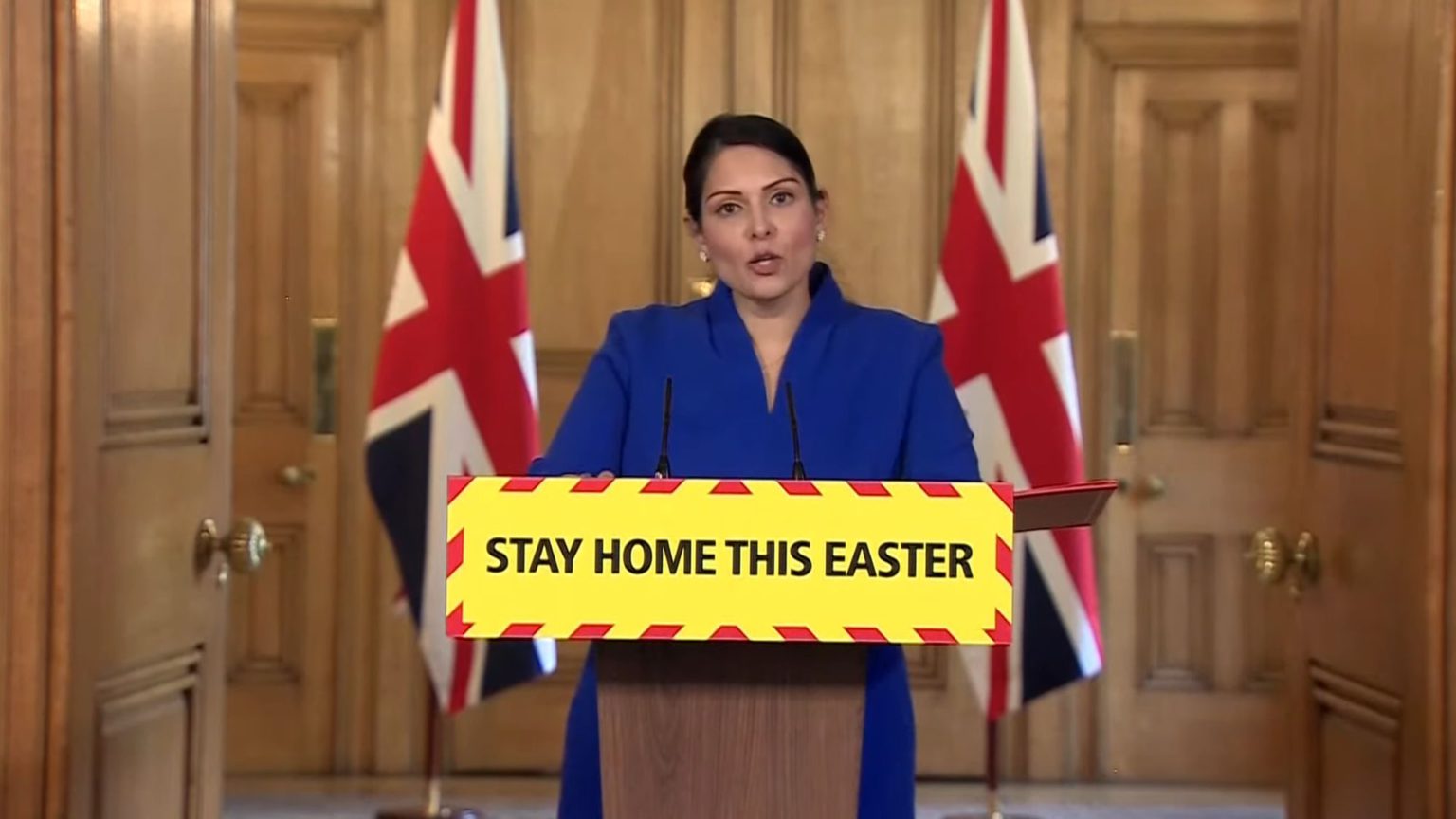 We need to talk about the hatred for Priti Patel. It is visceral. We've now reached a situation where every time she makes an appearance in public there is an outpouring of bile and invective. The leftish and liberal sections of social media seem to come out in hives at the very sight of her face and sound of her voice. All their PC principles and 'Be kind' blather goes out the window as they engage in their favourite political bloodsport: Patel-bashing.
Consider Patel's appearance at the government's press briefing on Covid-19 yesterday. For days columnists and others in the chattering classes had been droning on about the lack of female ministers at these briefings. 'Why is it always men?!', they wailed. Then out comes a woman, Priti Patel, the home secretary no less, and they still aren't happy. In fact they're less happy than ever. The orgy of online spite aimed at Patel during and after the briefing boiled down to one simple message: 'No, not that woman. She's the wrong woman. She's a nasty woman.'
Before long, #PritiVacant and #PritiAwful were trending on Twitter. Patel is both stupid and evil, according to her army of right-on haters. She was mocked by journalists. She was described as cold and unfeeling. And of course people focused on her alleged smirk. Their palpable loathing for Patel's slightly nervous smile as she patiently listens to journalists' questions sums up how irrational, and possibly even prejudiced, the Patel-bashing is. They see her as, well, uppity. 'Madam', as Guardian columnist and Old Money descendant Marina Hyde tellingly referred to her in a recent piece. You'd think someone who had the best education money can buy would know better than to advertise her prejudices so brazenly.
When a borderline aristocrat is sneering at a girl-done-good from a Ugandan-Indian family you know this isn't normal politics. It's prejudice. The likes of Hyde cannot abide the fact that this 'perma-smirking' woman who went to a mere grammar school, in Watford of all places, is more successful and powerful than those who were born with silver spoons in their mouths. Witness also Andrew Marr upbraiding Patel live on air for laughing (she wasn't laughing) or all those woke columnists who refer to her effectively as a race traitor. She is merely one of Boris Johnson's 'ministers with brown skin wearing Tory masks', says a writer for the Guardian. He means coconut.
The prejudice simmering under the surface of Patel-bashing was clear from the fact that nobody seems to have listened to what she said at the press briefing. She talked about all the efforts that would be made to help victims of domestic violence during the lockdown. She said sorry if people feel that protective equipment for NHS workers is taking too long to produce. This was the first time, I think, that a minister has said sorry in relation to the Covid-19 crisis. And yet she got it in the neck even for that, even for the tone in which she said sorry. They're obsessed with her smirk, her voice, her mannerisms, her allegedly madam-like tendencies, her skin colour. If only there was a word for failing to see a person as an individual, and failing to engage with her ideas, and instead writing her off as an idiot who is a mere 'pawn in white supremacy' (in the words of a HuffPost writer).
What this all boils down to is the idea that Priti Patel is a 'nasty woman'. Remember when Donald Trump said that about Hillary Clinton? There was meltdown across leftish-liberal circles. It proved Trump is prejudiced and misogynistic, they said. And yet now these people say the same – worse, in fact – about Patel. It's time to cut the crap. Patel-bashing is not political critique. It is the rage of the middle-class commentariat against an Asian heritage woman who dares to be a Tory; against a descendent of immigrants who has the temerity to hold right-wing, pro-law-and-order views.
To them, she's the wrong kind of woman and the wrong kind of ethnic-minority person. 'Why won't she behave in the way we expect women of Asian heritage to behave?', is the undertone of their increasingly deranged fury. This is where wokeness and its obsession with racial issues crosses the line into something like actual racism. They hate Patel because she is disobedient; because she deviates from their vision of the good immigrant descendant; because she 'smirks' rather than smiling softly and saying 'Yes, boss' to the PC elites.
To enquire about republishing spiked's content, a right to reply or to request a correction, please contact the managing editor, Viv Regan.