Matt Hancock's two-minute hate against footballers
What have Premier League footballers' salaries got to do with tackling the Covid-19 outbreak?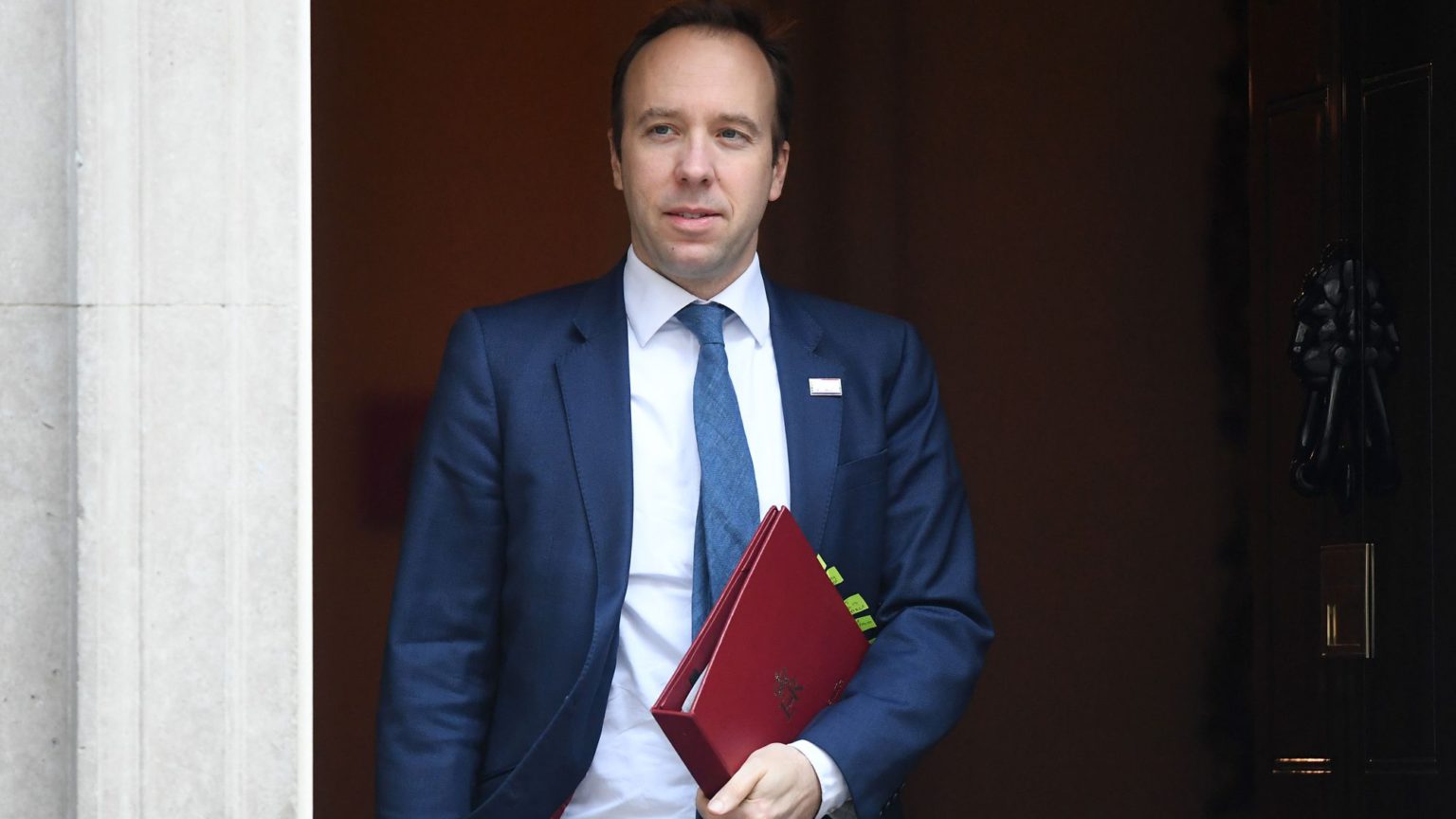 That's twice in the space of four days that UK health secretary Matt Hancock has stuck the boot into Premier League footballers for their poor performance during the coronavirus crisis.
The first kick arrived in response to a journalist's question during one of the government's pandemic briefings last week. 'Given the sacrifices that many people are making', Hancock told the nation, 'including some of my colleagues in the NHS who have made the ultimate sacrifice, I think the first thing that Premier League footballers can do is make a contribution, take a pay cut and play their part'.
This weekend Hancock followed through, telling ITV's current-affairs show, Peston, that 'footballers [should] club together and support our hospices and support the national effort we're all in'.
It ought to make no sense. Why, in the middle of a deadly pandemic, is the health secretary taking potshots at footballers? Sure, they're very wealthy. But then, so are many other people across the business world. And yet Hancock is not suggesting that CEOs of supermarket chains or online retailers should be 'playing their part' in the 'national effort', and giving up a percentage of their earnings?
No doubt there was a degree of cynicism on Hancock's part. From the failure to provide tests and personal protective equipment to frontline healthcare workers, to the pressure exerted by a shrill, death-counting press corps, Hancock and the government have been having a hard time of it. He probably thought that focusing a bit of ire on Premier League footballers would provide a useful distraction.
But it's important to remember that Hancock didn't pluck Premier League footballers out of a hat of rich folk. They already were a long-standing object of derision and resentment among the middle classes; they already seemed to symbolise amorality, avarice and self-centredness.
So, yes, it was a wretchedly opportunistic move on the part of Hancock to attempt to re-focus public attention on footballers, and away from policymakers and public-health bureaucrats. But he didn't put footballers in the stocks himself. They were already there, restrained and ready for a moralistic pelting. Indeed, footballers have been there for much of the past three decades, after the Premier League formed, broadcasting rights started generating eye-watering revenues, and – crucially – the Fever Pitch-reading classes decided that, while they really liked football, there were less keen on the increasingly moneyed but vulgar working-class louts who played it.
That's why footballers' wealth has always irked the middle-class pundit-sphere. Not because of the wealth itself, but because of who is earning it: namely, young, working-class men. Hence their critics always draw attention to the 'vulgarity' of footballers' consumption, from the pointless fleets of Ferraris to the 'tasteless' mansions. They argue implicitly that at least those earning comparable amounts in business or the media know how to spend it well.
This is not to say that footballers are saints. They're not. They're good at kicking a bag of wind about, not practising priestly virtue.
But they're not inveterate sinners either. Many footballers also do a lot of under-the-radar community work, and some already donate quite a bit their salaries to local causes, from Manchester United's Marcus Rashford, who recently led a fundraiser worth in excess of £140,000 for meals for vulnerable children, to Wayne Rooney, who has long supported Claire House Children's Hospice in the Wirral.
And footballers' ongoing dispute with the Premier League and their respective clubs over a proposed mandatory 30 per cent pay cut is not born of greed, but of principle. The footballers, represented by the Professional Footballers Association, rightly worry that merely giving up a third of their wages will only benefit the profit margins of their employers, rather than non-playing staff, let alone society at large. They'll happily donate a part of their salary to help others who need it, but they're not willing to line their already wealthy employers' pockets.
But why let the truth about footballers get in the way of their continued demonisation? It seems our political class has found an Orwellian complement to the orchestrated applause for the NHS – that is, a two-minute hate towards footballers.
Tim Black is a spiked columnist.
Picture by: Getty.
To enquire about republishing spiked's content, a right to reply or to request a correction, please contact the managing editor, Viv Regan.