The experts got it wrong on face masks
This is why it's important to challenge government guidance.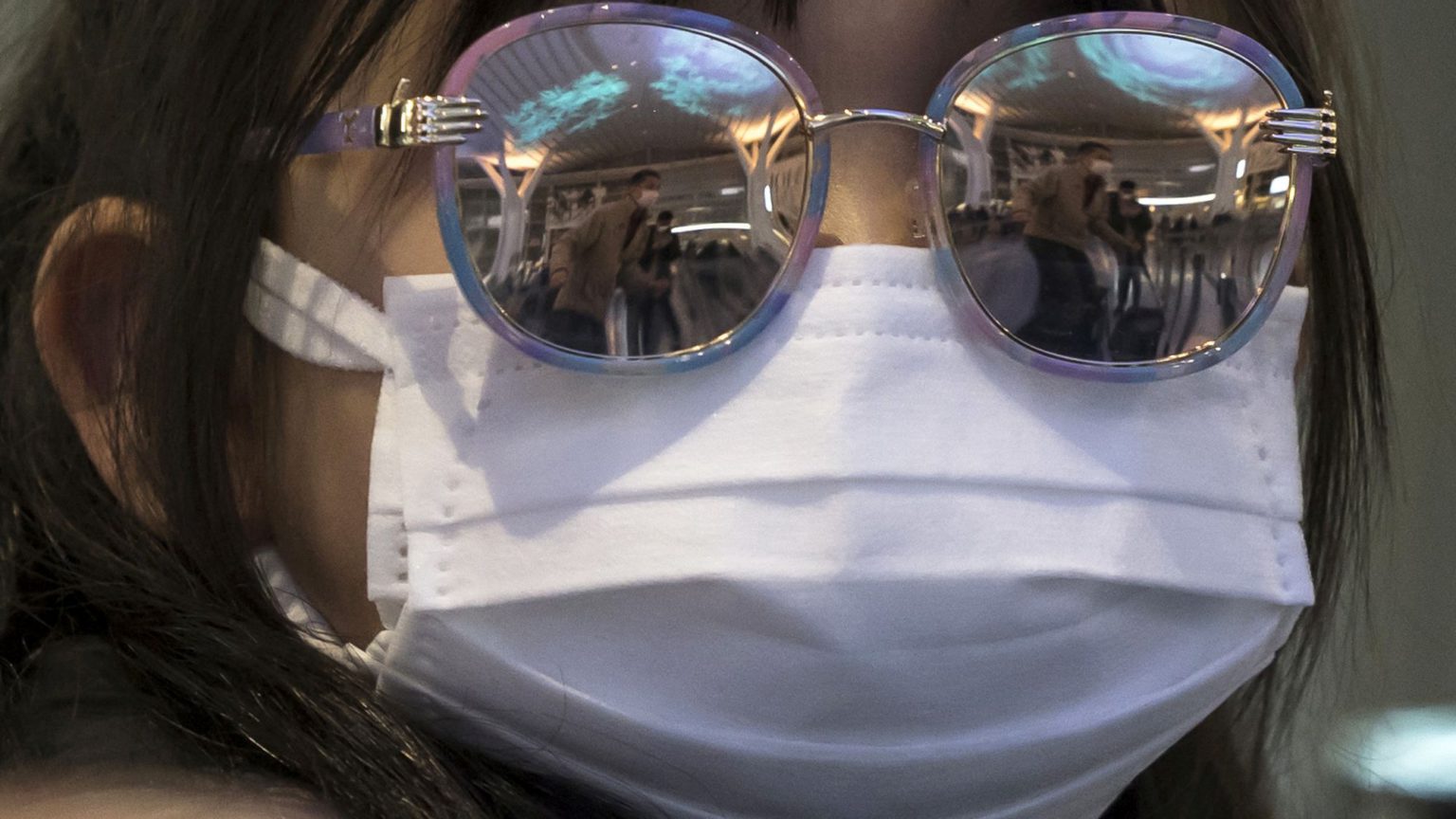 At every turn in the coronavirus crisis, we have been told by stern ministers standing at the No10 lecterns that their actions are guided by 'the science'.
This is a questionable claim at the best of times – there is no such thing as 'the science' in the singular. Science, particularly in public health, is heavily contested. It is the point of science to be testable and contestable. Ministers are trying to follow the best evidence, but should not exaggerate certainty.
In one area, however, Public Health England's advice is dramatically opposed to the bulk of global scientific evidence: masks.
From early on, the general public have been advised by the World Health Organisation against wearing masks, on the basis that they provide limited protection. This has been echoed in the UK. In January, a PHE blog about Covid-19 advised that there is 'very little evidence of widespread benefit from [mask] use outside of these clinical settings'. They have not changed tune on this topic.
Nevertheless, we are told every day about the lack of personal protective equipment (PPE) needed in hospitals to save lives. This, of course, includes masks. Somehow equipment that is essential for healthcare workers won't help the rest of us.
Both claims can't be simultaneously true – and they're not.
Reviews of the evidence have concluded that 'any physical barrier, as provided even by makeshift masks, may substantially reduce the spread of Covid-19'. A review of 46 scientific papers, including various meta-analyses, found that masks can be effective in reducing virus transmission. Not a single paper suggests the opposite. When the dust settles we'll see that masks, along with testing, are an area where health authorities have made dramatic mistakes.
This all goes back to the high-speed projectile droplets that spray from an infected person's mouth who unknowingly – even among asymptomatic patients or those with mild symptoms – causes transmission. A recent MIT study concluded that liquid droplets from coughs could reach as far as six metres away, and sneezes eight metres.
Masks, particularly the sophisticated N95 type, can filter out the smallest particles. Larger droplets, however, can be stopped by any physical barrier. This can help prevent you from getting the virus. (It's not foolproof: you do have to carefully dispose of the masks to avoid contamination, change the mask frequently, and still regularly wash your hands.)
But perhaps even more importantly, masks help prevent people with the virus from spraying those droplets in the first place. The aforementioned MIT study concluded that masks 'should have the ability to repeatedly withstand the kind of high-momentum multiphase turbulent gas cloud that may be ejected during a sneeze or a cough and the exposure from them'.
Covid-19 is threatening because of two essential features: a large amount of time in which people who are asymptomatic or have mild symptoms can give it to others, and a relatively high death rate.
The precise reason we need a strong mask-wearing culture in this crisis is that anybody could have it and spread it without realising. Wearing a mask would stop individuals without the tell-tale signs or those with mild symptoms from unintentionally spraying those deadly droplets.
It's not even true that the only mask that would help would be an N95-style mask with a respirator. A recent review by the Oxford Covid-19 Evidence Service concluded that there's relatively little between respirator marks and standard surgical face masks. While respirator masks are ideal – and necessary in hot spots like intensive-care wards – surgical masks could provide substantial protection for the general public.
There's even evidence that homemade masks (for example, from old t-shirts or scarves, as long as they're removed carefully and laundered afterwards) could stop those inward deadly aerosols.
Every day new studies on the potential for masks are emerging. Just in the past few days reports have emerged that the WHO is reconsidering its advice after a study from Hong Kong found that masks could be effective in protecting individuals from infection. On Friday, President Trump announced that the Centers for Disease Control (CDC) will begin recommending people wear cloth masks to tackle Covid-19, reserving surgical or N95 masks for medical professionals.
Worryingly, previous advice has stigmatised mask-wearing – unlike in Asian countries such as South Korea, Hong Kong and Singapore. It is no coincidence that these mask-wearing countries are the ones that have got infection and death rates down. Masks are another tool in our arsenal to help flatten the curve. They could be hugely valuable. According to one calculation, if masks reduce transmission possibilities by just 10 per cent – and it could be as much as a 40 per cent to 50 per cent reduction – then each cloth mask would be worth US$3,000 and US$6,000 in benefit.
The current advice appears to be driven by the notion that the surge in mask-buying by the general public would cause shortages of essential equipment for healthcare professionals. But this reflects a limited grasp of the dynamism of economic systems.
First, there are already shortages. That ship has sailed. Secondly, even stronger demand and more shortages – and even temporarily higher prices – would encourage producers to manufacture the billions of masks that the world now needs. We should be providing a strong market incentive for every factory that can to repurpose their machinery for masks. We should not assume that shortages last forever.
There is also an assumption that people will wear them incorrectly or not change them frequently enough, rendering them useless. This puts the perfect above the good. Just because some people may misuse them doesn't remove the potential benefit from many using them correctly.
In any case, we shouldn't arrogantly assume people are too dumb to learn how to properly use masks. They're not that difficult a technology. We just need to explain it.
In recent years we have been told again and again that we must rely faithfully on 'experts', or risk falling to the populist disease. This has always been an anti-intellectual assertion. Experts are human. They, too, can make the wrong assumptions, misread evidence and give bad advice. We should listen to experts, but we should question them, too. They need the scrutiny.
The experts have gotten it wrong when it comes to masks. A good expert changes their mind, and their advice, when new evidence emerges.
Matthew Lesh is head of research at the Adam Smith Institute.
Picture by: Getty.
To enquire about republishing spiked's content, a right to reply or to request a correction, please contact the managing editor, Viv Regan.