Covid-19: who is to blame?
The geopolitical blame game will not help us overcome this crisis.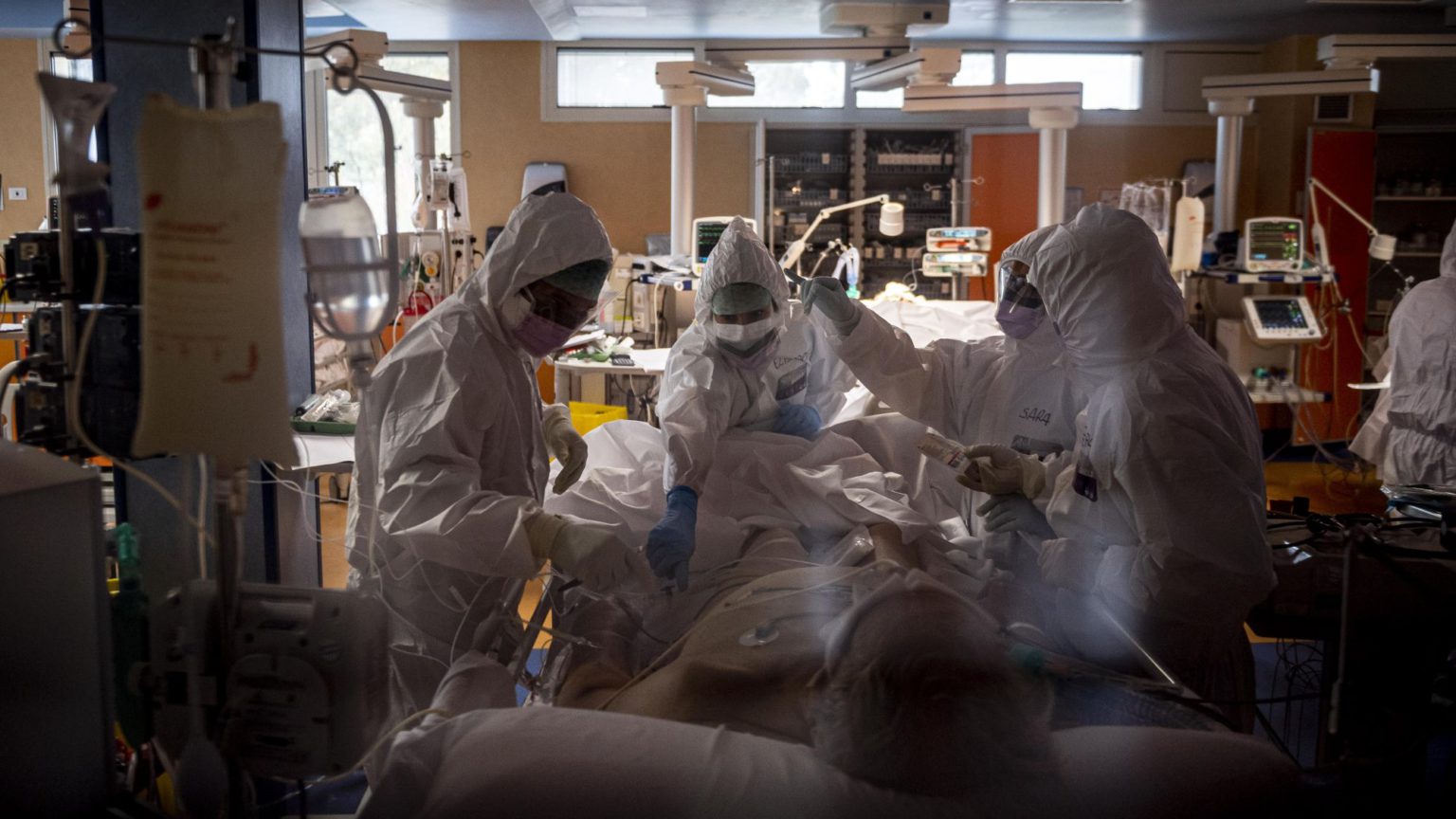 As is the case in all catastrophes, the quest for an explanation of the causes of the coronavirus crisis and its future trajectory is often overwhelmed by the all-too-human compulsion to find a target of blame.
In most instances, the exercise of blaming is rarely a neutral or objective act. Most narratives of blame are strongly influenced by their authors' previous likes and dislikes. Many are trying to associate the pandemic and its tragic consequences with the behaviour of their enemies or their opponents. This trend is most strikingly illustrated in the way national rivalries are expressed through a cycle of accusations and counter-accusations. Chinese government officials have openly speculated about the possibility that it was the US Army that brought the coronavirus to China. In turn, some American politicians have publicly hinted it is likely that the virus emerged from China's biosafety laboratory in Wuhan. Iranian officials, meanwhile, claim the virus is a manufactured bioweapon. And predictably, anti-Semites – from white nationalists to radical Islamists – have blamed Jews for producing the virus that led to the pandemic.
Such conspiracy theories and geopolitically motivated blame narratives are refracted within the domestic sphere of each nation. So, unsurprisingly, political advocates of veganism blame meat-eating for the recent outbreaks. Vegan 'influencer' Ed Winters has posted a message on his Instagram account stating that 'Covid-19 was caused by eating animals', and 'the new coronavirus pandemic would not have started if we didn't farm and eat animals'.
Some environmentalists are blaming coronavirus on humanity's irresponsible behaviour towards the planet. Dr Aaron Bernstein – interim director of the Center for Climate, Health and the Global Environment at Harvard's TH Chan School of Public Health – offers a cautionary tale about the impact of human behaviour on the planet:
'You look at climate change, we have transformed the nature of the Earth. We have fundamentally changed the composition of the atmosphere, and as such, we shouldn't be surprised that that affects our health. We have, as a species, grown up in partnership with the planet…. So, when we change the rules of the game, we shouldn't expect that it wouldn't affect our health, for better or worse. That's true of the climate. And the same principle holds for the emergence of infections.'
Bernstein does not provide any evidence of a causal link between the transformation of the world by humans to the 'emergence of infections'. But in a way he does not have to, for blaming is essentially a moral rather than a scientific exercise.
In Britain and in most Western societies, sections of the left have blamed austerity and a lack of investment in the public sector for the tragic consequences of the pandemic. In their search for a target of blame, sections of the right often point the finger at migrants and foreigners for spreading the virus. A close examination of the current narratives of blame create the impression that they were constructed a long time before the outbreak of Covid-19. Their authors knew where to lay the blame for this crisis even before they had heard the word coronavirus.
How blame works
Over the centuries, disasters have acquired significant moral connotations. They have often been perceived as acts of God, a form of divine retribution, as punishment for human transgression. Before modern times, great catastrophes served to underline the transient quality of human existence and the futility of all purely human ends. They acted as a stimulus for religious contemplation. Even in today's secular times, disasters are often invested with hidden meaning. They are rarely perceived as just an accident – they appear as events of profound significance.
Since the rise of Enlightenment secularism and the development of science as the new source of knowledge, people's sense of the meaning of disasters has altered. From the 19th century onwards, earthquakes, floods and pandemics have tended to be characterised as acts of nature, rather than as acts of God, as the American sociologist Enrico Quarantelli put it. Until recently, most catastrophes were perceived as natural disasters. And since it is difficult morally to blame nature for causing floods and pandemics, there has been a tendency to look for evidence of human culpability in the way people, and especially officials, respond to and handle a particular disaster.
The development of science as the new source of knowledge altered people's perception of disasters. But in more recent times, as Quarantelli noted, the view that disasters are caused by acts of nature has been gradually displaced by the idea that they are caused by the acts of men and women. In the aftermath of a disaster today, the finger of blame invariably is pointed towards another human being. Government officials, big business or careless operatives are held responsible. The rumour that the 2004 tsunami was not 'natural', but caused by nuclear testing, readily found an audience sceptical of the official version of events.
Even today, there is a noticeable tendency to convert the coronavirus crisis into a morality play about human evil. Writing in this vein, George Monbiot, a columnist at the Guardian, offers a quasi-religious warning about how Covid-19 constitutes nature's revenge on a complacent human civilisation. As if delivering a sermon, he declares:
'We have been living in a bubble, a bubble of false comfort and denial. In the rich nations, we have begun to believe we have transcended the material world. The wealth we've accumulated – often at the expense of others – has shielded us from reality. Living behind screens, passing between capsules – our houses, cars, offices and shopping malls – we persuaded ourselves that contingency had retreated, that we had reached the point all civilisations seek: insulation from natural hazards.'
Here, Monbiot effortlessly converts a global tragedy into a message of moral condemnation of human transgression.
And so this viral pandemic has been transformed into a pandemic of scaremongering and moralisation. One of the most striking illustrations of this tendency historically was the response to the plague frequently referred to as the Black Death. Very swiftly the spread of this disease was blamed on malevolent forces and bad people; it came to be seen as an epidemic of evil. According to one study, it was 'only after Europeans had experienced this epidemic' that 'they were ready to accept witchcraft as a real threat'. Similar processes are at work today.
Our ideas about who is to blame for disasters have undergone three important phases. Traditionally, catastrophes were attributed to supernatural forces. Throughout most of history they were seen as an act of God or of fate. As an act of fate, catastrophes were portrayed as inevitable occurrences, whose destructive power could not be avoided. The rise of secularism and science then led to an important shift in the way society conceptualised disasters – as acts of nature.
But while science could explain why and how a disaster occurred, a natural disaster has no special meaning. And so today we still talk about natural disasters but we increasingly look for someone to blame. As a result, the view that disasters are caused by acts of nature is being gradually displaced by the idea that they are caused by the actions of human beings. Today, floods are less likely to be associated with divine displeasure than with greedy property developers, recklessly building in flood plains.
How people perceive a disaster has an important impact on the way in which it is experienced. Perceptions are shaped by cultural attitudes that endow events, especially extreme ones, with meaning. So, in the past, many disasters were interpreted as manifestations of God's anger towards human arrogance. In such instances, anxiety about the consequences of technological change encouraged the perception that ultimately disasters were the wrath of God. But today, such events would be blamed on human irresponsibility or malevolence. When a train crashes or a mine is flooded we spontaneously ask the question, 'Who is to blame?'. We are far less likely today to present floods, hurricanes, earthquakes or tsunamis as natural disasters than we were 40 or 50 years ago.
Amid the coronavirus crisis, we would do well to remember that blaming someone for a crisis isn't the same as overcoming it.
Frank Furedi is a sociologist and commentator. His book What's Happened To The University?: A Sociological Exploration of its Infantilisation, is published by Routledge. (Buy this book from Amazon(UK).)
To enquire about republishing spiked's content, a right to reply or to request a correction, please contact the managing editor, Viv Regan.