New Yorkers pull together once again
The mobilisation to meet the threat of coronavirus has been inspiring.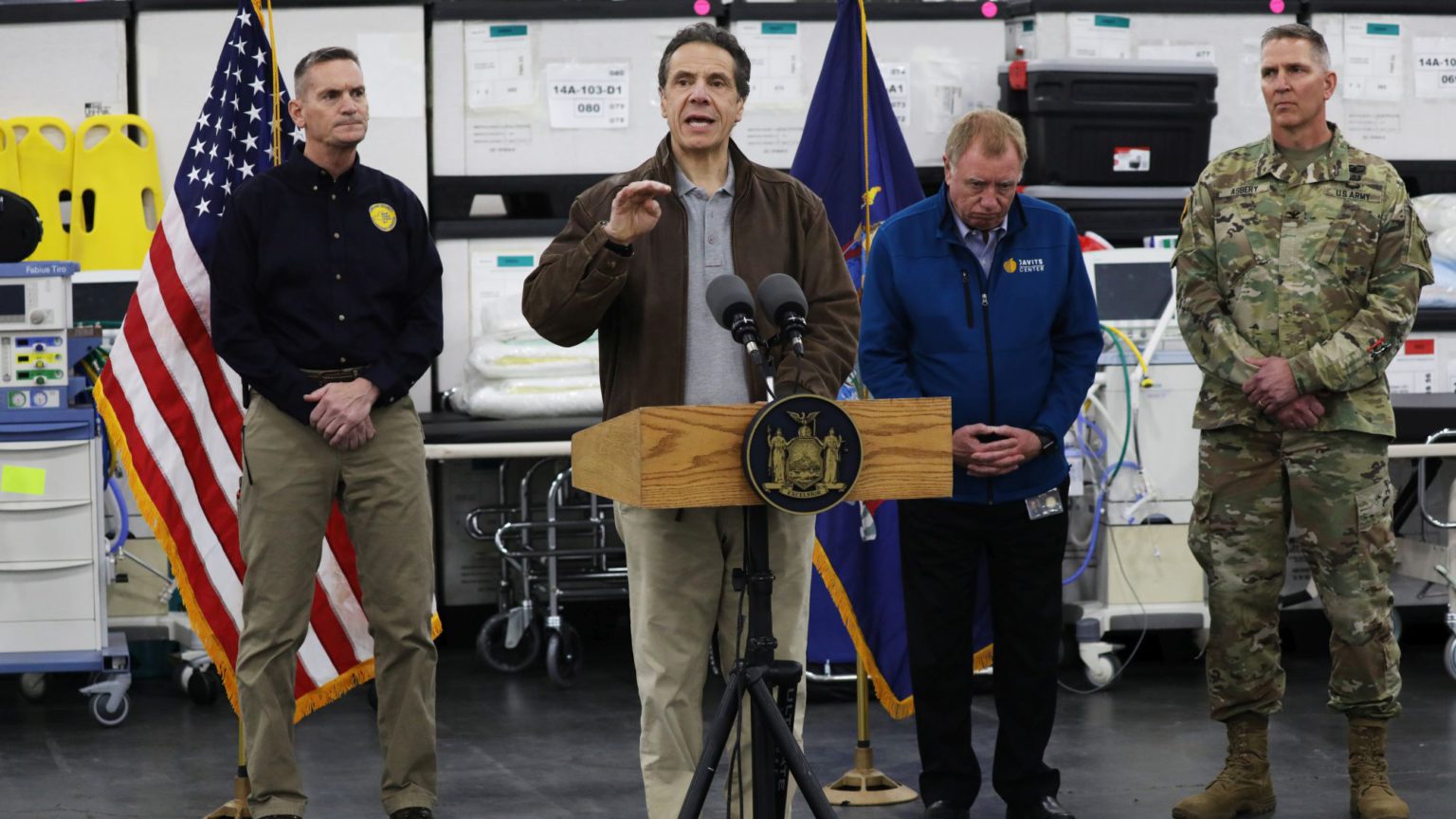 The eyes of America are on New York. The city and its surrounding areas have become the epicentre of the coronavirus outbreak in the US. About 40 per cent of the country's positive cases of Covid-19 are in New York State. New York City's hospitals are nearing their capacity, and the expected peak is still about two weeks away.
I write from the safety of upstate New York, where we have only a handful of cases at the moment. We are too far north to be a retreat for affluent Big Apple residents, who have fled to their second homes in the country or the beaches of the Hamptons. Here we are subject to the same shutdown as our downstate kin, and the more immediate concern is our neighbours, who have been thrown out of work or whose small businesses are closed. We watch the scenes of overstretched medical staff in New York City and, like much of the country, wonder if we're next.
Some on the east coast hope they can stop the contagion in New York from reaching their doorsteps. Rhode Island had the National Guard checking for New York car license plates, before rescinding the order. Florida has instructed people from the New York metro area to self-quarantine for 14 days, or face a 60-day jail sentence and fines of up to $500. President Trump, shooting from the hip as usual, floated the idea of setting up a cordon around the New York area, before dropping it the next day.
New York is now like a region bracing for a hurricane to hit: doing what it can to prepare, and hoping that it won't be as bad as the warnings indicate. What's concerning is that the storm has already started, and there are signs that the defences may be insufficient. Emergency medical services calls in the city are up to 7,000 a day, nearly double than typical. That is equivalent to the number of calls on 11 September 2001, but daily. 'It's all a war zone', a paramedic told the New York Times. Elmhurst Hospital in the borough of Queens has had to transfer patients to other facilities, in order to focus on the coronavirus. Some Covid-19 patients have died in the emergency room, due to a shortage of beds.
Medical professionals are having to make do with limited quantities of PPE – personal protective equipment, like masks and gowns. We have seen photos of doctors and nurses dressed in black plastic trash bags, and wearing bandanas instead of masks. A particular concern is the scarcity of ventilators.
Governor Andrew Cuomo has been leading the state's efforts to increase medical capacity in anticipation of a surge in infections, and the mobilisation has been impressive. Cuomo rolled out a plan to set up temporary hospitals in the metro area, in conjunction with the Army Corps of Engineers and the National Guard. The first one, a conversion of the Javits Center in Manhattan, was established in just one week. Many people are stepping up to help. Cuomo put out a call around the state for additional healthcare workers, and more than 76,000, many retirees, have volunteered to work in hospitals.
Cuomo, like Democratic and Republican governors around the country, has asked for more federal government assistance and coordination. But help has been slow in coming. States have been competing for the same supplies, bidding up the prices, sometimes within minutes; Cuomo has pleaded for Washington to set up a central buying process. In theory, the US has a potential advantage compared with other countries: it is so large, and the spread of the virus is so uneven, that it should be possible to shift the country's significant resources to where they were needed most. But that is not happening.
The blame for the failure of central coordination does not lie solely with President Trump. But he has been more of an obstacle to overcome than part of the solution. For weeks, Cuomo and other governors have begged for help with increasing the stockpile of ventilators. And for weeks, Trump denied there was any need for government action to boost supply. As late as last Thursday, he said Cuomo was exaggerating the need for ventilators: 'I don't believe you need 40,000 or 30,000 ventilators.' The next day, Trump reversed course: invoking the Defense Production Act, he commanded General Motors to produce ventilators, saying: 'Now it turns out we will have to be producing large numbers.' That Trump has put his unqualified son-in-law, Jared Kushner, in charge of the medical equipment shortage does not inspire confidence.
Trump has got into petty fights with Cuomo and other governors, claiming that the calls for help are disguised attempts to score political points against him. Of course, there is a political overlay to all of this, but the states do have urgent needs, which his government isn't adequately responding to. In addition, his rhetoric is out of control. On Sunday, he went as far as to accuse New York medical staff – with no evidence – of stealing supplies, asking 'Where are the masks going? Are they going out the back door?' Pathetic.
In New York, people now look to Cuomo more than Trump for leadership. His daily press conferences have become must-see TV (and not just in New York). Here the contrast with Trump is night and day. Unlike Trump, Cuomo appears calm, adult and competent. He has command of the facts and provides full details. He explains the risks and reveals his thought processes — even if you disagree, you at least know why he has chosen the path he has. He expresses gratitude for all of the workers pitching in, and empathises with those who are suffering from the economic and social cost of the shutdown. He can sound therapeutic at times, but it's not over-the-top. Most of all, he is capable of providing inspiration (see his stirring speech to the National Guard), which is something New Yorkers are yearning for at this time.
It is no surprise, then, that New Yorkers are behind Cuomo: in a recent Siena poll, 87 percent approved of his handling of the outbreak, while a majority (56 percent) disapproved of Trump's response. Outside New York, Trump's job approval numbers have seen a small bump upwards, but they are still not that high (for example, 49 per cent approval in a recent Gallup poll). The rave reviews for Cuomo have led some Democrats to daydream about him joining Joe Biden on the presidential ticket, but that seems very unlikely.
NYC will survive the coronavirus pandemic, just as it survived other challenges in the past. The source of the city's resilience can be found in its people, who give it its dynamism. Just like the first responders who rose to the occasion on 9/11, today we see others on the frontline stepping up: the many doctors, nurses and other health workers, of course, but also the grocers, delivery people and others who keep going to their jobs and keep New York going. 'Essential' workers – isn't that the truth.
In a nice gesture, people in Manhattan open the windows of their apartment buildings and cheer hospital staff as they change shifts at 7pm. What they may not know is that the rest of the country is watching and cheering these heroes on, too. Like on 9/11, we are all saying, 'I heart New York'.
To enquire about republishing spiked's content, a right to reply or to request a correction, please contact the managing editor, Viv Regan.