Identity politics has never been more irrelevant
The Covid-19 crisis has exposed just how self-indulgent the identitarian left has become.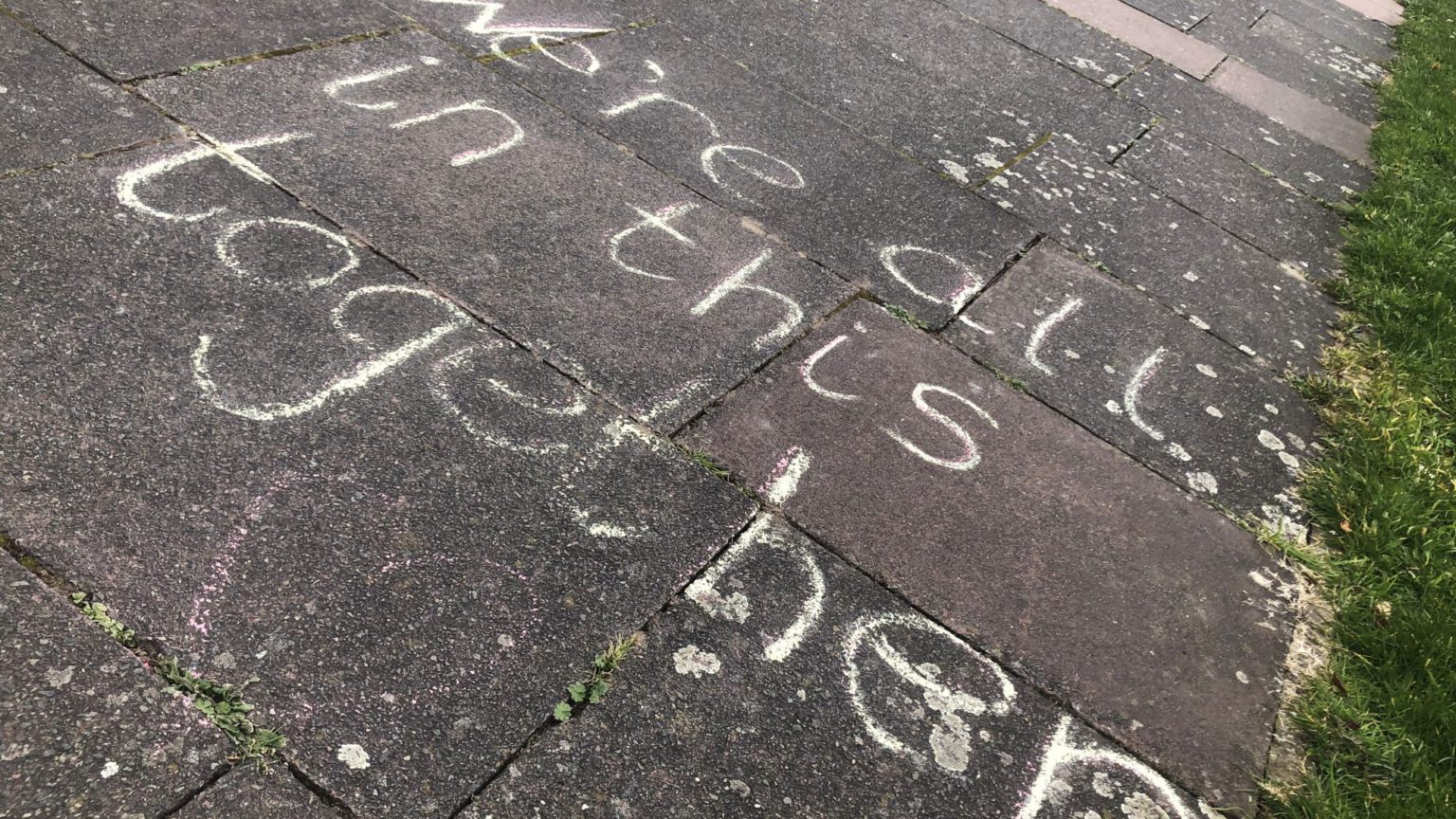 Despite headlines about feral shoppers wrestling packs of toilet roll off old ladies in supermarkets, the Britain revealed by the Covid-19 crisis isn't all bad. Quite the opposite. Many Brits really do seem to be thinking of others. So after UK health secretary Matt Hancock asked for 250,000 volunteers to help the NHS – for example, collecting and delivering shopping for those who are self-isolating – an incredible 750,000 people answered his call.
It's not the only instance of people's willingness to rally round and support others. Genuine grassroots community action is blooming, too. Indeed, almost overnight we have become aware of the social implications of individual actions, from rationing our time in public space to limiting even our consumption of loo roll. That we are now thinking about the world beyond ourselves will undoubtedly benefit society long after the pandemic has receded.
But there is one group that has remained impressively immune to this new public-spiritedness. I'm talking, of course, of the identitarian left, and its incessant focus on trans issues. Rather than finally recognising all that we have in common, woke outlets, such as Pink News and Vice, have chosen to wring their hands over the effect the Covid-19 outbreak is having on their pet causes.
So long have they self-isolated in online echo chambers that they genuinely believe the coronavirus crisis is a distraction from the 'real' problems we should be tackling. For example, Vice complained that coronavirus has been tough for trans and non-binary people, 'with reports of postponed and cancelled surgeries… leading to enormous stress and disappointment…'. It also complained that drag queens are being forced to perform online due to the closure of venues. Oh, the humanity!
In light of the threat posed by this deadly pandemic, the demands of a narcissistic minority of activists are revealed for what they are: shallow, selfish and anti-social. Suddenly, with a killer virus at the door, concerns that too many are failing to respect someone's chosen pronouns don't seem quite so pressing.
But it's not just that the existential threat of Covid-19 has rendered identitarian issues trivial. The public has also been put off by the tone and arguments of trans activism, which deploys the spectre of death and suicide to make its case, and which celebrates the mutilation of otherwise healthy bodies. At a time when we have all been made abruptly aware of our own mortality, there is no longer the appetite for such morbid solipsism. To misquote Yossarian in Catch-22, 'It doesn't make a damned bit of difference who wins the culture wars to someone who's dead'.
A change in attitude towards trans issues is also noticeable among our political class. From Conservative MP Maria Miller, the first politician to push for reforms to the Gender Recognition Act (2004) so as to make it easier for individuals to change gender, to Labour MP and arch Corbynista Dawn Butler, who famously told the nation that 'babies are born without a sex', politicians who once championed the transgender cause suddenly seem out-of-step. Indeed, in mid-March, as Covid-19 began to loom ever larger on the horizon, the government was reported to have 'indefinitely delayed' reforms to the Gender Recognition Act (2004). 'Boris Johnson just doesn't want that fight', reported an unnamed source. And last week it was reported that plans to 'make it simpler for people to change their gender' in Scotland could also be put on hold due to the coronavirus outbreak.
Perhaps this shouldn't be a surprise. Even before the pandemic, identity politics seemed to be falling out of vogue. But the realities of the current emergency have forced a reckoning. It is not only a chance, should the political class choose to seize it fully, to break away from the interminable focus on identity politics. It is also a chance for genuine progressives to regroup, stop posturing and focus on what matters to those beyond the echo chambers of Twitter.
So here's hoping that after the Covid-19 crisis we can kiss goodbye to the privileged conceit of transgender ideology. Perhaps then the left can regain its focus, and campaign around issues that matter to everyone.
Jo Bartosch is a journalist campaigning for the rights of women and girls.
Picture by: Getty.
To enquire about republishing spiked's content, a right to reply or to request a correction, please contact the managing editor, Viv Regan.