Why it was wrong to cancel exams
Students have been left in limbo, even though any risks could surely have been mitigated.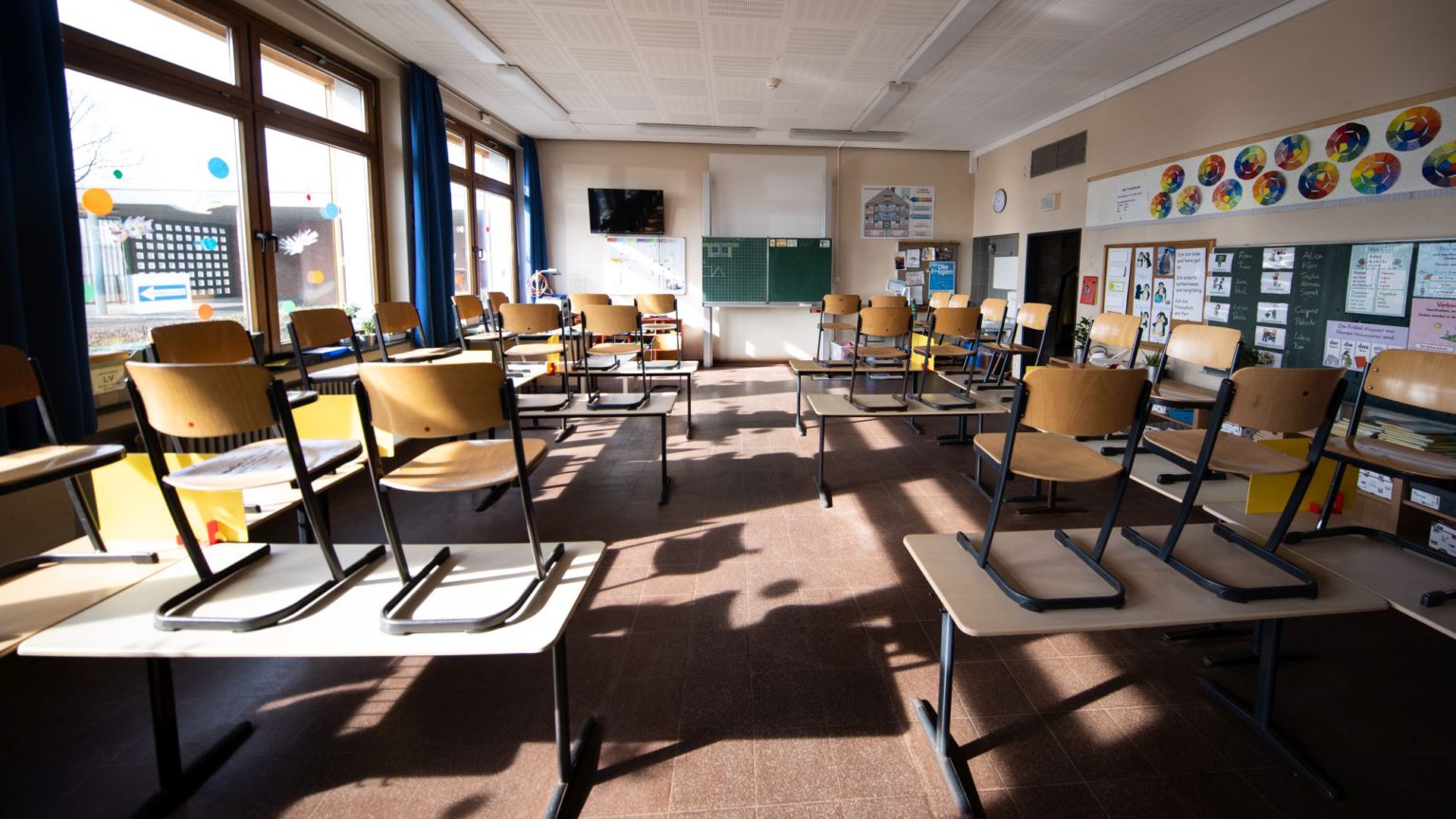 In the past week, my two daughters have had their school musical cancelled, along with a cello exam, a clarinet exam, an interview for a student position in school, and a SAT test. Last night we learned that all schools in the UK will close at the end of the week. 'They are taking away everything that I have been working for', was how one of my daughters expressed her frustration.
I fear that this will be how many students in Years 11 and 13, along with their teachers, felt yesterday when news broke that this year's GCSE and A-level exams have been cancelled as a result of the coronavirus crisis and the school closures.
I do not want to understate the challenges posed by setting public exams at a time when schools are closing, or at least paring back provision to cater for a small number of pupils. Exam boards are probably also short-staffed. The closure of schools from next week would have made it difficult for pupils to complete their courses and prepare for their exams.
But many students were about to be granted study leave anyway, either just before or after the Easter holidays, so that they could revise at home. Completing their courses remotely may have put them at a disadvantage, but nearly all pupils would be in a similar situation and exam boards would surely make allowances in terms of grade boundaries.
There would also of course be the challenge of putting on exams in schools that are not fully open. Schools have designated exam officers who may be self-isolating, and invigilators would need to be employed to run the exams. Some students may be unwell with the virus and so would have to take the exams at another time. On the plus side, exams require students to sit and work individually at desks, with minimal social contact.
Exam grades are not the ends of education. Like many others, I have been arguing for some time that schools today place too much emphasis on exams and data, at the expense of the intrinsic value of learning. That is, exploring questions of what is true, what is right and what is beautiful, enabling young people to inherit the wisdom of their teachers, and urging them to join in conversations about society, the economy and the environment.
But exams have an important role to play both for young people and society more broadly – they validate learning and achievement. Exams have their limitations. But for students they provide a focus, structure and culmination for their study. They are an opportunity for students to demonstrate what they have learnt and what they can do. Exams are also, of course, key to how universities and employers assess applicants.
Cancelling these exams presents enormous challenges for assessing student achievement in a way that is fair, valid and standardised. The knock-on effect in terms of university admissions will be highly problematic. More immediately, this move has removed the very thing that students and teachers have been working towards for the best part of two years. What should the teachers teach and what should the students study if the government has just removed the goal to which they have all been working towards?
We could argue that the situation provides an opportunity to show students that education is about more than exams. But this is a hard sell given they certainly were important last week. Plus we should interrogate the context in which this decision was made.
The Covid-19 crisis is an unprecedented situation in recent times. Difficult decisions are having to be made with many people suffering the effects. Judgements need to be made that weigh the costs and benefits of things like keeping schools open versus isolating people to slow the transmission of the virus. Of course, the government wants to protect as many people as possible. But that doesn't mean that safety is an absolute that overrides all the other aspects of life that we value. Surely these exams could have still gone ahead if sensible steps were taken to minimise any risk.
What message are we sending to young people by cancelling their exams rather than finding a way to allow them to go ahead? And why cancellation rather than postponement, which would at least show that the government recognises and values the important work everyone has put in?
In recent years, schools have given a lot of attention to the idea of building young people's resilience. But while we can all sit in classrooms and talk about it, real resilience comes from facing and responding to adversity in a mature way. Until now, by keeping schools open during a health emergency, the government and teachers had been doing just that. Unfortunately, when faced with the challenge of public exams, it appears the government has told teachers and students to give up.
Alex Standish is a senior lecturer in geography education and a teacher-trainer at UCL Institute of Education. He is co-editor of What Should Schools Teach? Disciplines, Subjects and the Pursuit of Truth.
To enquire about republishing spiked's content, a right to reply or to request a correction, please contact the managing editor, Viv Regan.