The neo-fascism we never talk about
Hashem Abedi is one of the worst mass murderers in our history – why aren't we talking about him?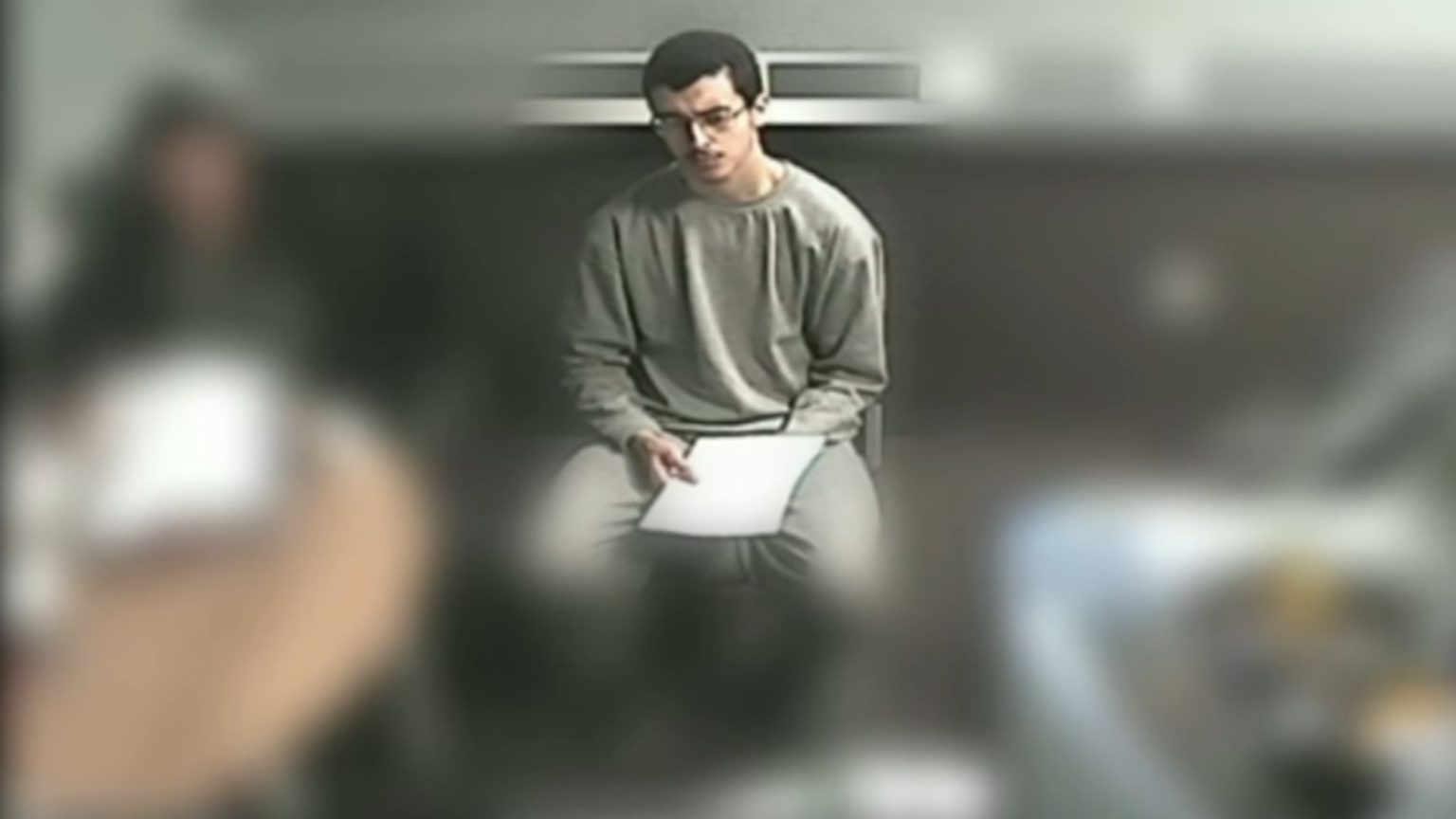 It isn't only because of the non-stop media coverage of Covid-19 that yesterday's conviction for one of the worst acts of extremist violence of modern times has not generated much discussion. It is also because that act of extremist violence was executed by an Islamist. And we just don't like talking about the problem of Islamism. We certainly don't try to galvanise people in opposition to it, as left-wingers do following far-right acts of violence. And nor do we dig down to try to uncover the ideologies and tensions that might have energised the violent outburst, as media outlets do whenever a white man shoots up a school. No, we move on. We say it was probably a rarity. We say, 'Don't look back in anger'.
This is the real reason why yesterday's guilty verdict against Hashem Abedi for 22 murders has not trended or stirred up much debate or even made a huge dent in the news cycle. Not only because we're all obsessing over the coronavirus, but also because talking about Islamist extremism is a no-no in these stringent PC times in which nothing must ever be allowed to expose the discontents of the ideology of multiculturalism. Twenty-two murders. You might expect that to warrant rather more discussion. Those 22 victims were, of course, the attendees of Ariana Grande's concert at the Manchester Arena in 2017, where Hashem's brother, Salman, detonated a suicide bomb that slaughtered children and parents and pop fans.
Yesterday, at the Old Bailey, Hashem was found guilty of assisting his brother in this violent act of extremist hatred and Islamist supremacy. Hashem assisted his brother through the entire process. They sourced chemicals together. They bought thousands of bolts and screws that were packed into the bomb in order that it would inflict as much harm as possible. Hashem's fingerprints were found at key addresses where the plans were hatched and in a car where the bomb materials were stored. Prosecutors said Hashem stood 'shoulder to shoulder' with his brother in the preparation of the bloody act and was 'just as guilty as murder'. That guilt has now been established. Hashem is now, following yesterday's verdict, one of the most notorious mass murderers in the history of this country.
Where's the debate? The outrage? The concern that an extremist ideology – ISIS-inspired Islamism – has fuelled numerous mass acts of violence over the past five years, leading to the deaths of scores of people in stabbings, vehicle attacks and bombings? Where are the hashtags, the anti-fascist statements, the gatherings of activists to say, 'We have to weed this dangerous extremism out of our society'? That is the kind of thing we always see and hear following far-right violence. Such violence is always held up as proof of warped thinking in certain sections of society and as a sure sign that the neo-fascistic threat lurks in everyday life. But we never hear those kinds of things being said in relation to Islamist extremism.
In fact, we hear the opposite. Don't get angry, we're told. Don't talk about it too much. Don't look too far into the community tensions and supremacist ideology that motors this violence. Don't even name it: witness the hostility heaped on those who refer to this kind of violence as Islamist or Islamic. They will be accused of Islamophobia. They will be told that they are stirring up racial hatred. They will be demonised as the true threat to the social fabric. The authorities' instinct after every Islamist attack in recent years has been to stymie public discussion, negate social concern, and police strong emotions. That's why Oasis's 'Don't Look Back in Anger' became the anthem of our national grieving after the slaughter in Manchester carried out by Salman and Hashem – not only because it's a Mancunian pop classic, but also because it captures officialdom's obsessive concern with neutering emotional and political responses to radical Islam.
Such are the double standards that social commentators are even made uncomfortable by any suggestion that there should be a firm response to Islamist terrorism. When it comes to far-right or neo-fascistic groups, we are told they must be fought; they must be defeated; there must be an unforgiving response to these dangerous, hateful groups. But with radical Islamists, it's all about 'de-radicalisation'. Which effectively means therapy. They are seen as not being fully in control of their own ideological convictions and dire crimes. The very use of the term 'radicalised' reduces them to passive creatures who have had something bad done to them, probably by a twisted preacher on the internet. Apparently they need our help. Fascists must be defeated, but violent Islamists must be cared for, put on the couch, pitied. They are treated as more sympathetic than other extremists – that is how far the ideology of identitarian pity for certain groups has gone.
This erasure of debate, this clampdown on strong emotions, is explicitly designed to guard contemporary British society from interrogation and discussion. Has the ideology of multiculturalism made us more divided? Why are there fairly significant numbers of people who feel completely un-integrated into British society? Why do people who were born here or who lived here for a very long time loathe this society with such violent passion? It is the desire to avoid these kinds of questions that motors the collective amnesia enforced in the wake of Islamist attacks. And so even though Hashem Abedi is a worse mass murderer than Peter Sutcliffe, and a more violent extremist than Soho gay-pub bomber Paul Copeland, his name is unlikely to be remembered for long. And even though the Manchester Arena bombing was one of the worst acts of violence in modern British times, it is rarely commemorated or talked about. 'Don't look back in anger' is becoming 'Don't look back at all'.
To enquire about republishing spiked's content, a right to reply or to request a correction, please contact the managing editor, Viv Regan.