Why animal research is essential to tackling Covid-19
Groups opposed to animal research have fallen silent all of a sudden.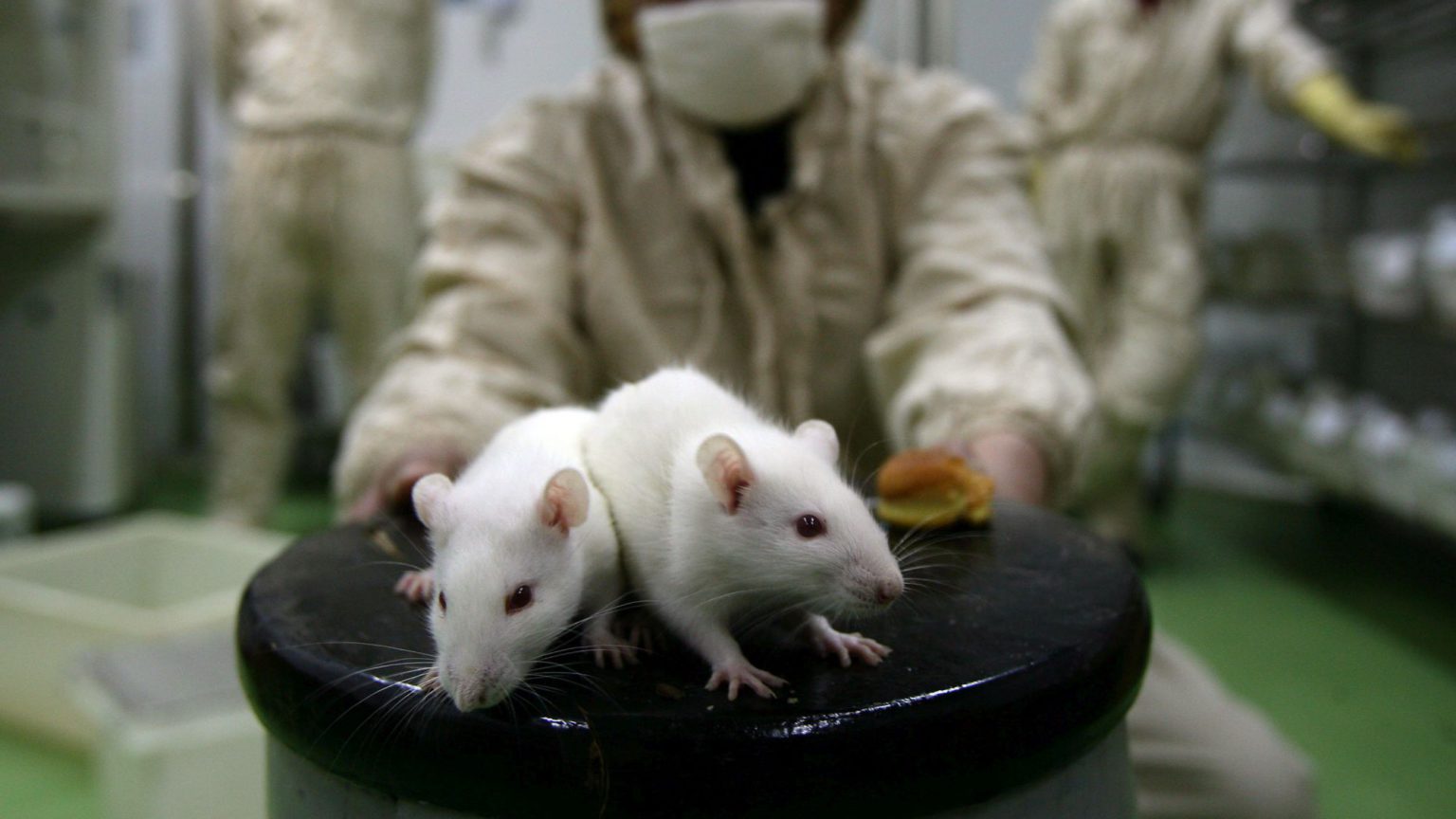 The normally loud and brash online platforms of activist groups opposed to the use of animals in research are strangely quiet at the moment. It's easy to see why, of course. The coronavirus pandemic has made their arguments far harder to make than usual.
Just try an internet search with the terms 'Cruelty Free International' (CFI) – an influential advocate for the abolition of animal research – and 'coronavirus'. You will find no links to website articles, videos or petitions demanding the end of the global search for the most appropriate animals to be used to develop a Covid-19 vaccine. Nor are there any campaigns against using animal models to halt the spread of the virus.
The news is full of lists of private and public research institutions at various stages of research into Covid-19. There have been discussions about the need for mice and monkeys to test new innovative drugs. In any other situation, groups such as CFI would be calling out these institutions, and decrying the increase in animal-use. Yet CFI has made no public statements in response to all this, despite the organisation's mission to 'end all animal experiments worldwide'.
Now, the website of People for the Ethical Treatment of Animals (PETA) did put out a statement on coronavirus in January. Authored by PETA senior vice-president Kathy Guillermo, it demanded an end to 'failed testing methods' and outlined PETA's answer to the pandemic: 'An ounce of prevention is worth a pound of cure, and given that the pathogens that cause pandemics typically jump from farmed animals to humans, it's time to stop breeding and eating billions of animals each year.' But since then, PETA has shied away from the issue altogether.
Don't be fooled into thinking that these groups have suddenly discovered the central role of biomedical research in scientific understanding and drug discovery. These activist groups have put their names to and led campaigns seeking to halt animal-use in research for years, and they have vilified and harassed researchers and research institutions.
Their silence at the moment is nothing more than a cynical tactical withdrawal. They want to avoid the embarrassing exposure of their arguments. These groups are 'self-isolating' from the public to avoid public scorn and ridicule.
The search fully to understand and find treatments for Covid-19 will involve more, not less, animal research. There is currently no single animal model that will be the perfect match – there are likely to be many that can help in our understanding. As outlined in Nature magazine recently, 'Monkeys and mice tell researchers different things about infection, shedding light on factors such as the role of the immune system or how the virus spreads'.
Researching Covid-19 will require the use of multiple species, and a lot of failed experiments will have to take place before we find an answer. Professor Nikolai Petrovsky, from the medical school of Flinders University in Adelaide, Australia, has said that animal research is 'absolutely essential'. He also cautions against political pressure to speed up the process. 'I know some people are talking about bypassing animals and going to human studies', he told Bloomberg recently. 'But that's fraught with difficulty and danger.'
The deafening silence from activist groups is also echoed in the absence of comic Ricky Gervais from the coronavirus debate. Gervais, who has 14million Twitter followers, is one of many celebrities who tweets incessantly about animal research. In 2019, he launched a tirade against animal research during a BBC Radio 5 Live interview. 'Animal testing. Again, it doesn't work', he said. 'Ninety-three per cent of all experiments that worked on animals then fail and are dangerous in humans.'
The claim that 93 per cent of all animal experiments go on to fail in human clinical trials is a common claim – repeated by PETA, CFI and all the main organisations. But the selective use and abuse of the statistic reveals a total misunderstanding of the science behind the drug-development process.
In research aimed at determining if drugs are safe to be used in human clinical trials, no drug advances directly from being tested on animals straight into a high-street pharmacy – other than in exceptional circumstances. Animal trials are used for safety reasons to determine if a drug will be effective and safe for human volunteers to test next, but there are many other stages to this process.
Even before animals are used in research, there are numerous other research tools – including computer models, automatic screening, cell cultures and microbial studies – which are all utilised. One of the key goals of these methods is to remove toxins that could harm humans, before we move to human trials. The actual truth is that around 93 per cent of drugs that pass through both animal and non-animal tests will also fail once they are introduced to humans.
Back in 2014, during the terrible ebola outbreak in West Africa, I debated a Scottish PETA representative at an event in Dundee. The debate title was, 'Is it time to ban all experimentation on animals?'. One questioner raised the issue of the ebola crisis, and the use of monkeys to find a cure. The PETA officer suggested that an alternative to such research would be for people to self-isolate themselves in huts and wait for the virus to move on.
Animal-protection groups are currently isolating themselves from the public because they know that their arguments to end animal research would be ridiculed by the public if made amid the Covid-19 pandemic. For the rest of us, now is the time to make the moral and scientific case for the use of animals in research. In doing so, we need to expose the opportunists and cowards who want us to cross our fingers and hope it all goes away soon.
Kirk Leech is executive director of the European Animal Research Association.
Picture by: Getty.
To enquire about republishing spiked's content, a right to reply or to request a correction, please contact the managing editor, Viv Regan.