Joe Biden's role in mass incarceration
His record on criminal justice must be scrutinised.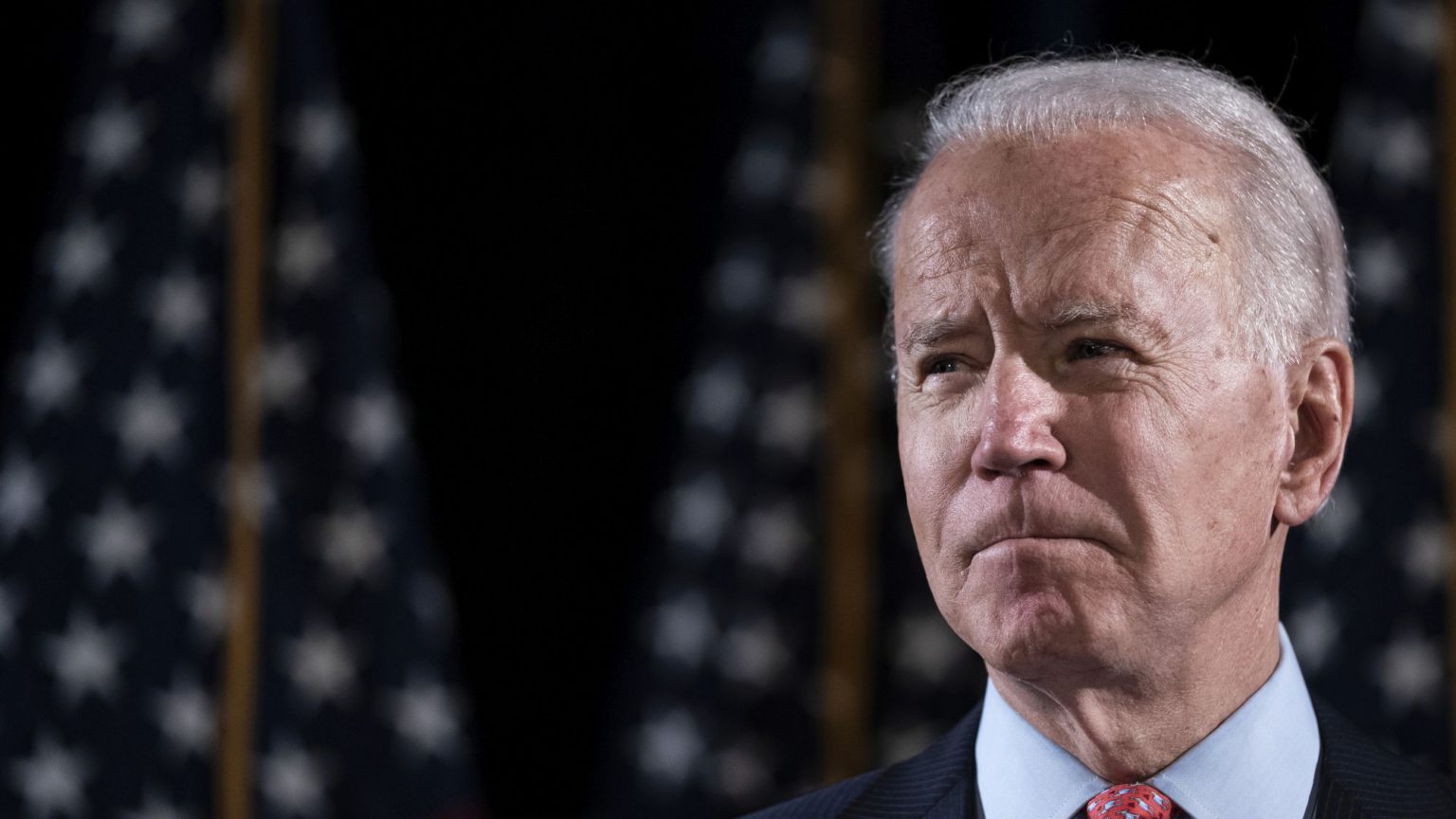 Joe Biden has experienced a recent surge of support in the race for the Democratic nomination. Since Super Tuesday, when he won in 10 of 14 states up for grabs, he has increased his lead on his closest rival, left-winger Bernie Sanders. But Biden's positive showing has led to more scrutiny from the left about his legislative history, particularly with respect to his stance on criminal justice.
Biden's criminal-justice policy, which he published prior to a Democratic debate in July last year, appears progressive. He promises to stop corporations 'profiteering' from incarceration. His website claims that 'no one should be in jail for drug use alone'. He has promised to create a new $20 billion competitive grant programme to spur states to shift from incarceration to prevention.
Yet Biden has a chequered past in this area. When he was a senator for Delaware, he helped to write the controversial Violent Crime Control and Law Enforcement Act of 1994. This became known as the 'Crime Bill', passed by President Bill Clinton. It has been part of the debate around race and criminal justice in the US ever since. Hillary Clinton even came in for criticism for her husband's role in the bill during her 2016 campaign.
The bill was widely seen as a culmination of Biden's efforts to make the Democrats more focused on law and order. He even boasted in 1993 that every major crime bill since 1976 had had his name on it.
But the Crime Bill is widely seen to have compounded the mass incarceration problem in the US. It introduced a 'three strike' mandatory life sentence for repeat offenders. It provided money to recruit 100,000 new police officers and expanded the number of death-penalty eligible offences.
It also encouraged states to keep people in prison for longer. It did this by giving money for states to build prisons and adopt 'truth in sentencing' laws, which required inmates to serve out at least 85 per cent of their prison sentences without early release.
Defenders of the Crime Bill point out that mass incarceration was already an issue in America prior to the 1990s. This is true. As author Michelle Alexander has described, increasingly draconian laws to tackle the crack epidemic came in well before. Laws passed under the Reagan administration introduced mandatory minimum sentences for low-level drug possession, creating a disparity between how powder and crack-cocaine crimes were punished, disproportionately affecting African-Americans.
Criminal justice should be an issue in the US election. The US system is built on retribution and is highly dysfunctional. Three-strike sentences are draconian and leave very little room for discretion. Minimum sentences for low-level drug possession create the real risk of injustice. It is also wrong that private companies stand to profit from states locking up more people.
But the real problem is with a political class that has let the issue of incarceration slip out of all control. Biden may now want to present himself as a progressive on criminal justice, but it is worth remembering that he played a big part in creating America's mass-incarceration problem.
Luke Gittos is a spiked columnist and author. His latest book Human Rights – Illusory Freedom: Why We Should Repeal the Human Rights Act, is published by Zero Books. Order it here.
Picture by: Getty.
To enquire about republishing spiked's content, a right to reply or to request a correction, please contact the managing editor, Viv Regan.