The scramble for a coronavirus cure
Why animal-testing will play a pivotal role in the development of a Covid-19 vaccine.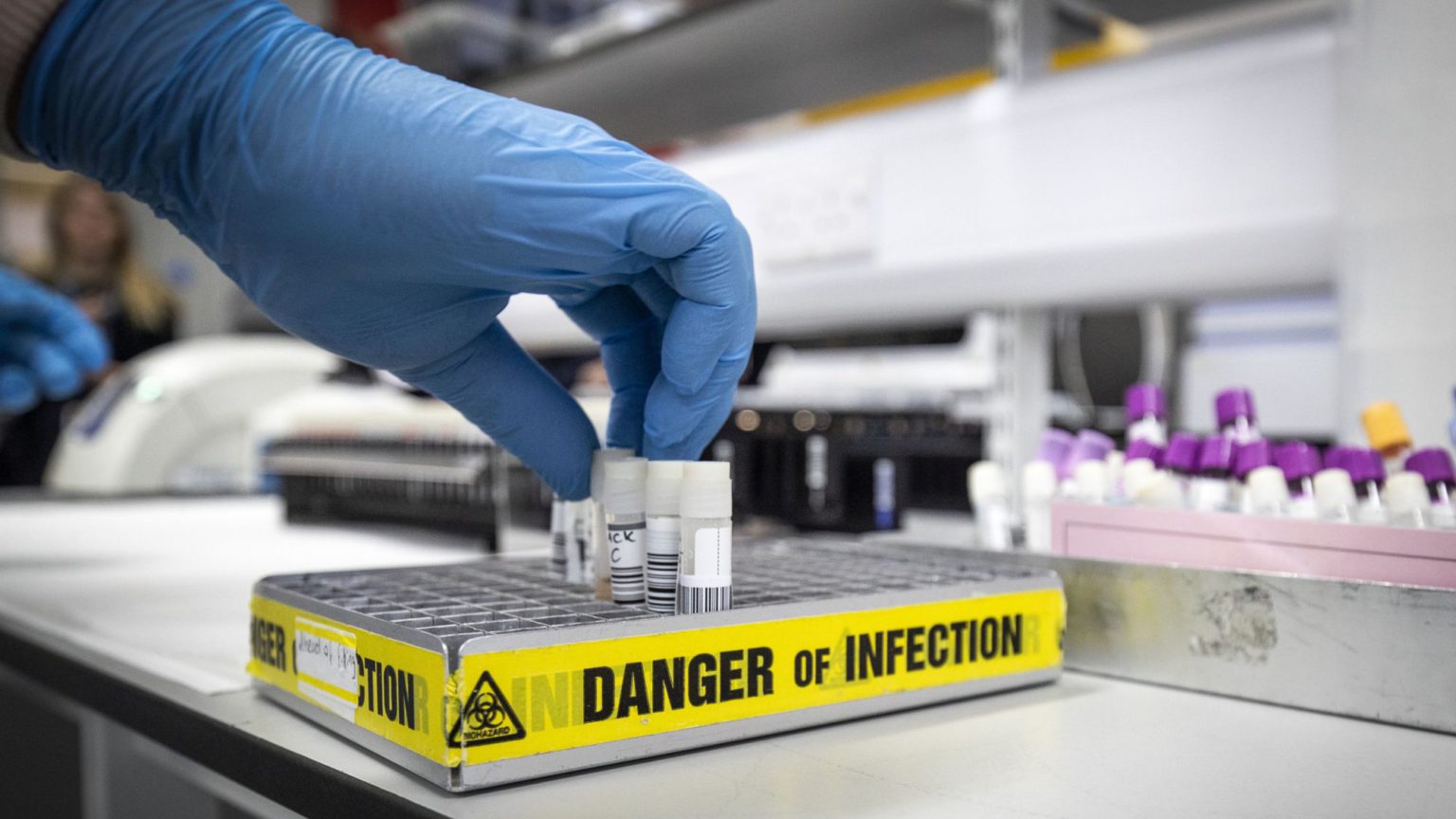 Amid the coronavirus (Covid-19) outbreak in Italy, animal-rights activists decided it was a good moment to deface the Milan offices of Telethon Italia, a foundation that raises and allocates funds for the research of rare genetic disorders – research, that is, which sometimes involves animal testing.
What animal-rights activists seem unable to understand is that animal testing is indispensable to medical research. Without it, Telethon Italia's efforts to help people would yield far fewer positive, life-saving results.
And the indispensability of animal testing goes for all medical research, including that into Covid-19. Would animal-rights activists also deface the workplaces of those using animals to find a treatment for this new coronavirus? If so, they would be siding with this deadly virus against humanity.
Because make no mistake, Covid-19 is a deadly virus. It poses a serious threat to the elderly and those with underlying health issues. Like all such threats to human life, the solution lies in our ability to develop a vaccine. And vaccines will not be developed without the use of animal testing.
Indeed, if anything, Covid-19 will provide a case study in just how crucial animal testing is to public health. As Kirk Leech, executive director of the European Animal Research Association​, Europe's leading animal-research advocacy group, explained to me:
'The exact origin of the new coronavirus is still pretty much a mystery, but virologists who've parsed the genome, and infectious-disease experts who study coronaviruses, say they have enough evidence to indicate that the virus is new. The next stage is identifying the type of animals that experience the infection in a similar way to humans. I would find it hard to find a current more compelling case or moral justification for the use of animals in research.'
Identifying the right animals for this research is the first stage of the process. Researchers working on vaccines or treatments for threats like Covid-19 depend on animal models, because they provide the closest approximation of how a potential therapy will operate in the human body. Mice and monkeys are two of the most widely used animal models. Mice share 85 per cent of our protein-coding and regulatory, or 'functional', DNA. Non-human primates share more than 90 per cent.
The interaction between a promising vaccine or treatment and a living organism is too complex to replicate in a petri dish or computer simulation. For this work there is simply no substitute for a live-animal model. This is why animal research is the basis for so many medical advances, including vaccines for measles and polio, as well as life-saving diabetes drugs. Little wonder that more than 80 per cent of all Nobel Prize winners in medicine and physiology relied on animal research to arrive at their path-breaking findings.
The challenge in the case of Covid-19, as Leech highlights, is that research labs can't just use whatever animal they have at hand to start testing for a vaccine. Not every animal is susceptible to the virus, and those that are may not show signs of disease. Even if they do get sick, that doesn't mean their symptoms match the ones doctors hope to prevent and treat in humans. Indeed, severe disease might be partially driven by the response of the human-immune system itself, which means that if an animal is able to overcome the pathogen, this still cannot tell us everything about the solution. The initial scramble will be to find the right animals that can yield the right results. These animals need to be created first, and this takes time.
According to STAT, a US health-news website, it has already been established that everyday mice may be resistant to the virus. But this also provided scientists with an insight into Covid-19 – namely, that it uses the same receptor as the SARS pathogen. This means the specific lab-created mice tested during the SARS outbreak in 2002-03 could provide suitable testing models for Covid-19, which could speed the development of a vaccine.
But these animals themselves still need to be created first, using the frozen sperm of the original SARS mice. This process has already begun, but creating the mice colonies for vaccine-testing will take time.
This is revealing. The complexities involved in this life-or-death scramble for a treatment or vaccine show us just how remarkably diligent and committed scientists are. There are no shortcuts or lucky accidents. Everything has to be rationally planned and executed, despite the urgency and pressure of working amid a global health crisis. They have to do what is necessary, and as quickly and humanely as possible, in order to counter this latest threat to human life.
The scramble for a Covid-19 vaccine is a great example of what makes humankind so special. It demonstrates why we remain part of nature, but also why we are capable of rising above it. It reveals the ingenious way in which we have overcome the threats nature continually poses. And it provides evidence, once more, of the very human creativity that has allowed us to overcome nature's limits, and become the planet's pre-eminent problem-solver.
The Covid-19 crisis demonstrates why we should and must use animals for human ends. It is also showing why we must support the scientific and medical community, which has been forced on to the defensive in recent decades, as the anti-human sentiments underpinning animal-rights activism have gained ground.
Covid-19 also exposes the immorality of animal-rights protesters. Confronted by a clear and present danger to human health, they are still acting as if animal testing is a choice. It's not. The only choice is between improving, protecting and saving human life, and not doing so. And that ought not to be a choice at all.
No paywall. No subscriptions.
spiked is free for all.
Donate today to keep us fighting.
Donate online
To enquire about republishing spiked's content, a right to reply or to request a correction, please contact the managing editor, Viv Regan.