I was cancelled for my tweets on transgenderism
Indian feminist Vaishnavi Sundar has had screenings of her latest film pulled.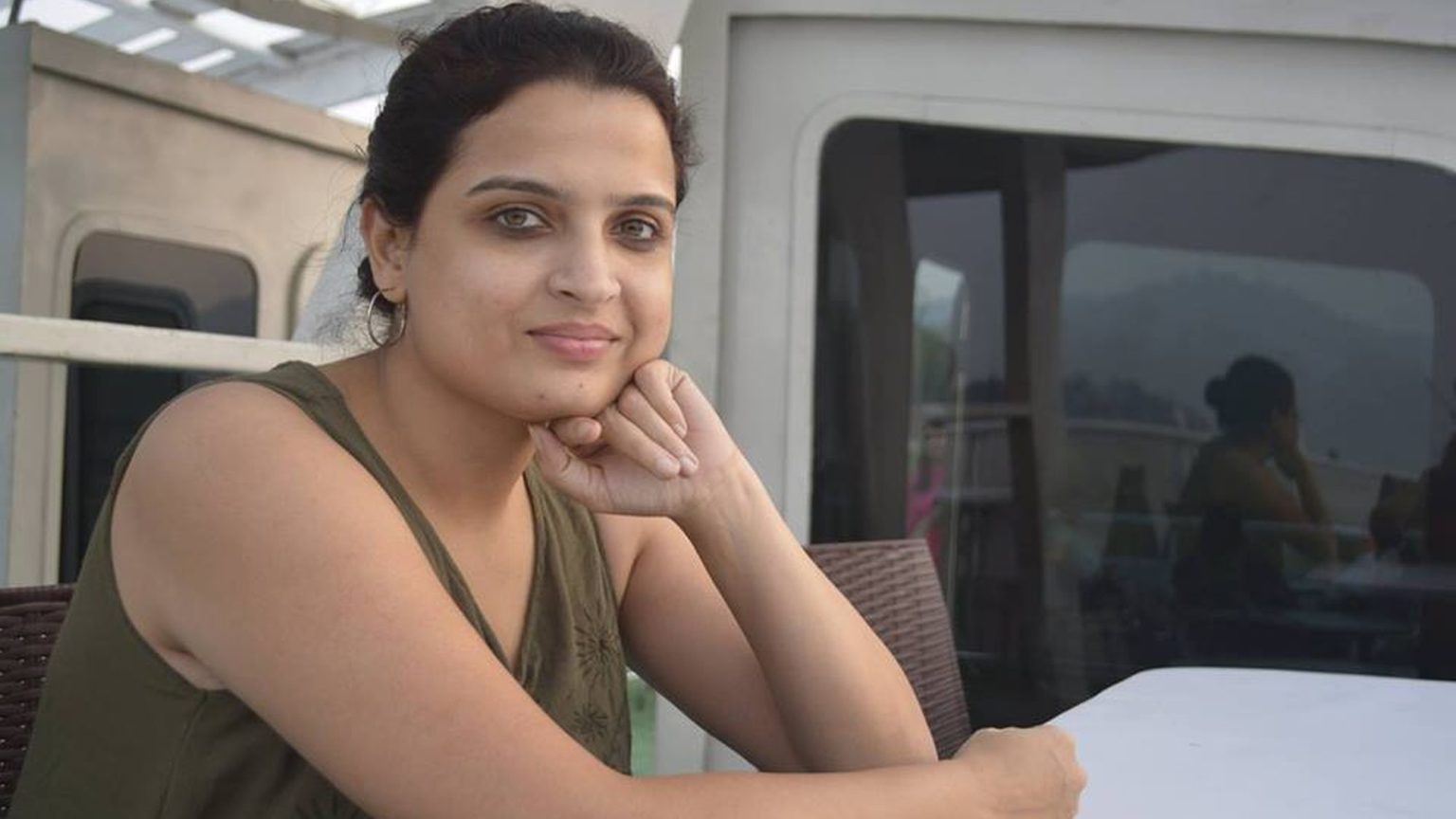 Over the past few years, accounts of people being 'cancelled' appeared on my timeline. It was a phenomenon I had no proper understanding of, and the ramifications of it seemed exaggerated. Until it happened to me.
When I was first introduced to feminism, I followed the pervasive 'choice' model. It did not take me very long to find it antithetical to the women's rights the Suffragettes fought for. It made oppression itself seem lucrative and enticing. It was when I began voicing my opinion on the perils of liberal feminism that cancel culture started making sense to me. I could see that women were being banned for speaking against patriarchy.
I am a filmmaker, writer and a women's rights activist. I spend my time advocating for equal opportunities, contraceptive rights, education and the empowerment of women and girls. I centre women in all my work. When I started screening my film on workplace sexual harassment across India, I was hoping to raise public consciousness. But What Was She Wearing? was India's first feature-length documentary on the subject.
However, I encountered strong resistance to the film from liberal feminist gatekeepers. Women who would send me private messages asking for professional favours and contacts, and congratulate me on the film, refused to acknowledge my presence on their public timelines or retweet anything about the film. At first, I thought this was my eternal bad luck or some flaw in my personality.
Then I began getting a series of rejections from liberal and left-leaning publications which had previously accepted every piece I sent in. One editor responded by saying she couldn't accept my pieces as the publication was short-staffed. But she published three pieces from a male writer around the same time.
Last month, I discovered the reason I had become a social outcast in liberal-feminist bastions. I was in the US for an exchange programme, and I wanted to use the opportunity to screen my film at various places while I toured the country. One screening was scheduled in New York, organised by the Polis Project. The proverbial i's were dotted, posters designed and I was even introduced to a female Indian moderator. But a week before the screening, the organiser (also a woman of Indian origin) sent me an email. She said the event would be cancelled because of my 'transphobic' views.
Many moons ago I got into a Twitterspat about pre-op trans women in women's shelters, prisons, bathrooms and women's sports. And someone had brought the tweets in question to the organisers' attention. As a result, the Polis Project thought it was only fair to shelve a screening of a film about a pressing topic that affects women across all social strata in society. All because the filmmaker believes biological sex is not a social construct, that women's sex-based oppression is real, that housing people with male genitalia in spaces with victims of male sexual violence can be harrowing to women inmates, that mental illnesses like autogynephilia and other dysphorias can cause dangerous, irrevocable damage, and that gender theorists are erasing women, much like patriarchy does.
I grew up in Avadi in the south of India. I have spent most of my life working with marginalised women. But I was simply not the right flavour of woke for the postmodern, queer-theory espousing desis of Manhattan.
I have since confronted the editors of the publications that blacklisted me. It appears that Indian trans-rights activists googled my name and wrote to every outlet I had ever been published in, telling them about my 'TERFy' tweets.
By being outcast, I was essentially being told that the feminism I live by – the feminism of Mary Wollstonecraft, Emmeline Pankhurst and Andrea Dworkin – was exclusionary because it rejected males in female safe spaces. My intersectionality wasn't expansive enough to accommodate men. My feminism did not embrace the 'choice' of carrying water for patriarchy. Advocating for women's safety was 'anti-trans', the meaning of which I am still struggling to understand. I am not 'anti' anything except the endless derivative forms of misogyny.
Radical feminists like me have suffered a loss of livelihood, have been heckled, cancelled and de-platformed because liberal-feminist organisations would much rather derail important feminist work than put our differences aside and show solidarity on common struggles that affect all women. It is no wonder that ardent feminists like Ayaan Hirsi Ali have to go to publications like the Wall Street Journal or on conservative talk shows to have their voices heard.
How can so many liberal feminists call themselves 'liberal' and laud pornography, an industry in which women are brutalised (and often killed)? How can you encourage children to be 'drag queens' performing sexual acts for adults, in the name of gender ideology? I wish they wouldn't call it a movement anymore. It is a cult that extols men, who are often not really 'queer' but who want to take advantage of 'self-identifying' as a woman in order to gain oppression points and external validation.
Over the course of my advocacy, I became acquainted with several trans folk who have no delusions about biological sex. Funny how even they face ostracisation within their community for calling it out. A number of young adults who have been coerced into taking puberty-blockers and undergoing irreversible bodily mutilation have come forth and created a de-transitioners community. But people are far too ready to ignore their horror stories and instead give them stick.
I agree with what JK Rowling recently said — that we should all have the freedom to be who we want and to be with anybody who is willing to love us. But to strip women of their livelihoods for stating biological facts is an affront to common sense.
Liberal feminists would do well to take their heads out of social media la-la land and come from their citadels to meet women in the real world. Let them take their cue from Labour's recent routing in the UK elections, in which thousands of women spoke through their ballot paper, and told the pronoun-stating, virtue-signalling Labour Party that the currency of wokeism has few buyers.
Vaishnavi Sundar is an independent filmmaker and women's rights activist.
Watch the trailer for But What Was She Wearing? below:
To enquire about republishing spiked's content, a right to reply or to request a correction, please contact the managing editor, Viv Regan.