Drag Queen Story Time is not okay
Having drag queens perform for kids isn't open-minded or liberal – it's just creepy.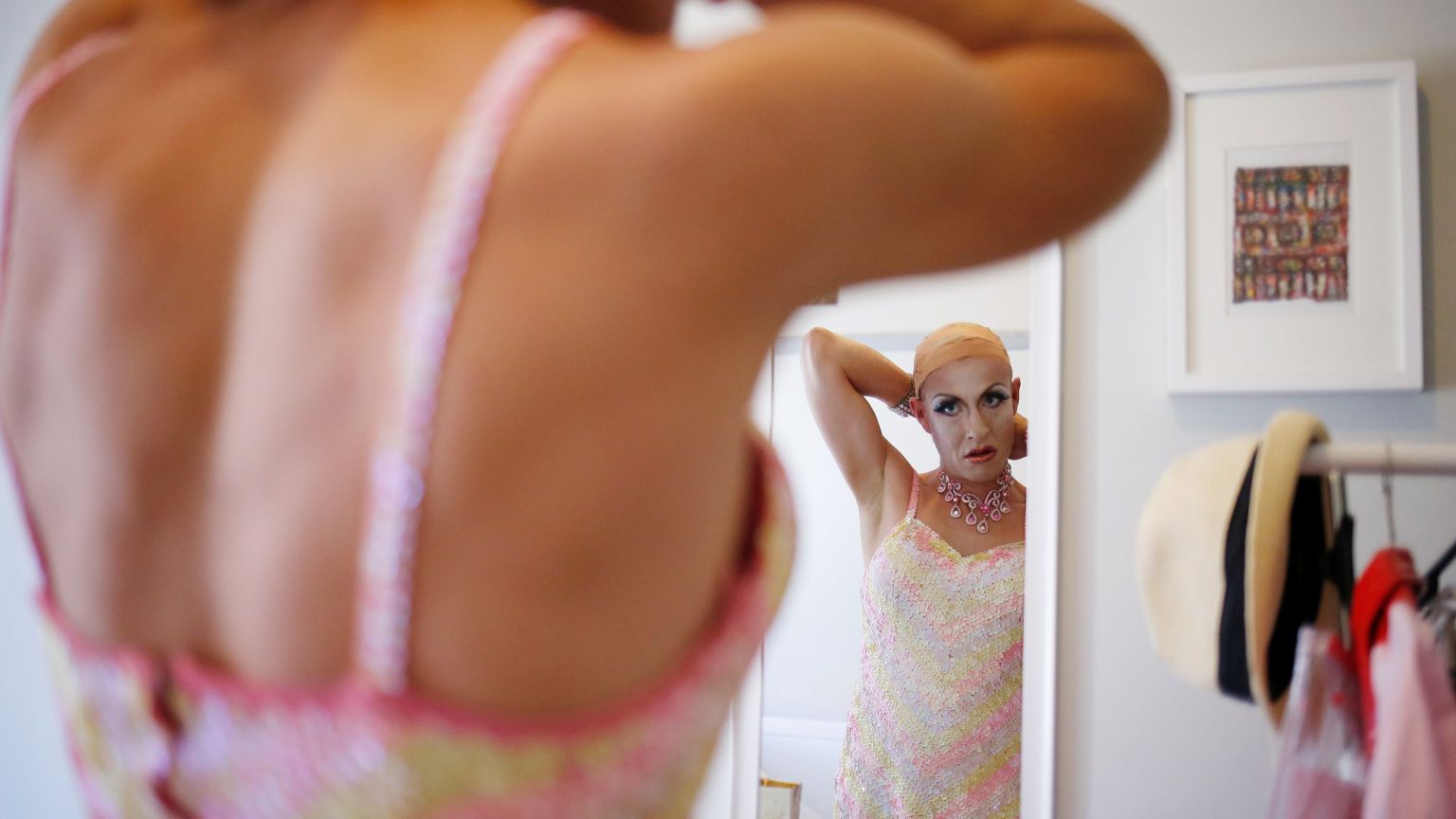 I'm sure many of us have often thought that what's missing from the early-years curriculum are men with plastic tits and spangly dresses reading books. But fear not, SNP MP Mhairi Black is on a mission to right this crushing injustice, championing the rights of queer-identifying five-year-olds across Scotland.
Last month, Black accompanied Nathan Mullen, a drag queen who performs under the name 'FlowJob', to Glencoats primary school to mark LGBT History Month. Mullen does work for an initiative for kids called 'Drag Queen Story Time' (DQST). And in addition to reading to reception classes at Glencoats, the pair educated the children about Section 28, a law introduced in 1988 (now repealed) that banned the 'promotion of homosexuality'.
Shortly after the visit, it became apparent that Mullen's social media was full of adult content. A gale-force Twitterstorm erupted, with the Glencoats' headteacher, Mullen and Black accused of failing in their duty to protect children. Predictably, those who questioned the rationale behind inviting an adult entertainer into a primary school were smeared as bigots. Black tweeted that the criticisms were homophobic, and that a visit from a gay MP and drag queen when she was at school 'would have made an immeasurable difference' to the 'difficult childhoods' endured by her and her 'LGBT classmates'.
Unlike Black and Mullen, I came of age under Section 28, and I never want to see people hidden away or made to feel ashamed of who they love. But it is fair to ask who exactly benefits from DQST – because, arguably, it isn't children.
Pioneered by 'queer activist' Michelle Tea, DQST events were first trialled in 2015 at a public library in San Francisco. Now it has migrated over to Britain, too. Last month the British Library promoted an event with children's drag entertainer Alyssa Van Delle, calling Van Delle a 'hot' performer who will 'have you on the edge of your seat and gagging for more'.
DQST claims to offer 'queer role models' to children. But despite the popularity of its events, it remains unclear how a man in a lurid frock will make kids with two mums feel supported, or how DQST serves to stop the bullying of kids who don't conform. Britain is a remarkably tolerant country and many children will have a same-sex couple somewhere in their family; aunties Clare and Kate are likely to be better role models than adult entertainers with X-rated social-media feeds.
DQST has been widely praised as 'teaching tolerance', but one of the great things about young children is that they don't really have any preconceptions to challenge. DQST seems just to be an opportunity for straight middle-class parents to feel worthy and to bond over a post-performance soy macchiato.
Still, there is something more sinister to DQST. The male drag performers going into schools and libraries are routinely introduced to children as 'she'. In this way, far from challenging stereotypes, DQST performances underscore the idea that womanhood is a gaudy, sexualised costume. Children are introduced to the use of preferred pronouns and the concept, popularised by queer theory, that 'gender is a performance'.
At a fundamental level, this creates a disjuncture between what the child knows to be true and what the child is compelled to say. In this way, DQST teaches compliance; it is the conceit of arrogant activists who seek to indoctrinate children, not educate them. That this is happening under the guise of 'inclusivity' and within libraries and schools is a bitter irony.
There is some disquiet from within the drag scene itself about DQST. Gay drag queen Kitty Demure has compared DQST to having 'a stripper or a porn star to influence your child'.
In a video that rapidly went viral, Demure addressed DQST's fans, who want to show the world they're not 'Nazis' or 'homophobes', telling them: 'Honestly, you're not doing the gay community any favours. In fact, you're hurting us. We have already had a reputation of being paedophiles, and being perverts, and deviants. We don't need you to bring your children around.'
To my mind, DQST is a sinister attempt to force an adult ideology on to children. Accusations of homophobia have been weaponised to silence critics. As Mhairi Black's reaction to the Glencoats controversy shows, motivations must not be questioned when they come wrapped in sparkles and rainbows.
It seems we have learned nothing. Yet again, fears of 'isms' and causing offence have been put ahead of safeguarding. I fear the legacy of DQST will last long after Mullen has hung up his wig and size-10 stilettos.
Jo Bartosch is a journalist campaigning for the rights of women and girls.
Picture by: Getty.
To enquire about republishing spiked's content, a right to reply or to request a correction, please contact the managing editor, Viv Regan.