In defence of Homer
Oxford is considering dropping the Odyssey and the Iliad from its compulsory classics papers.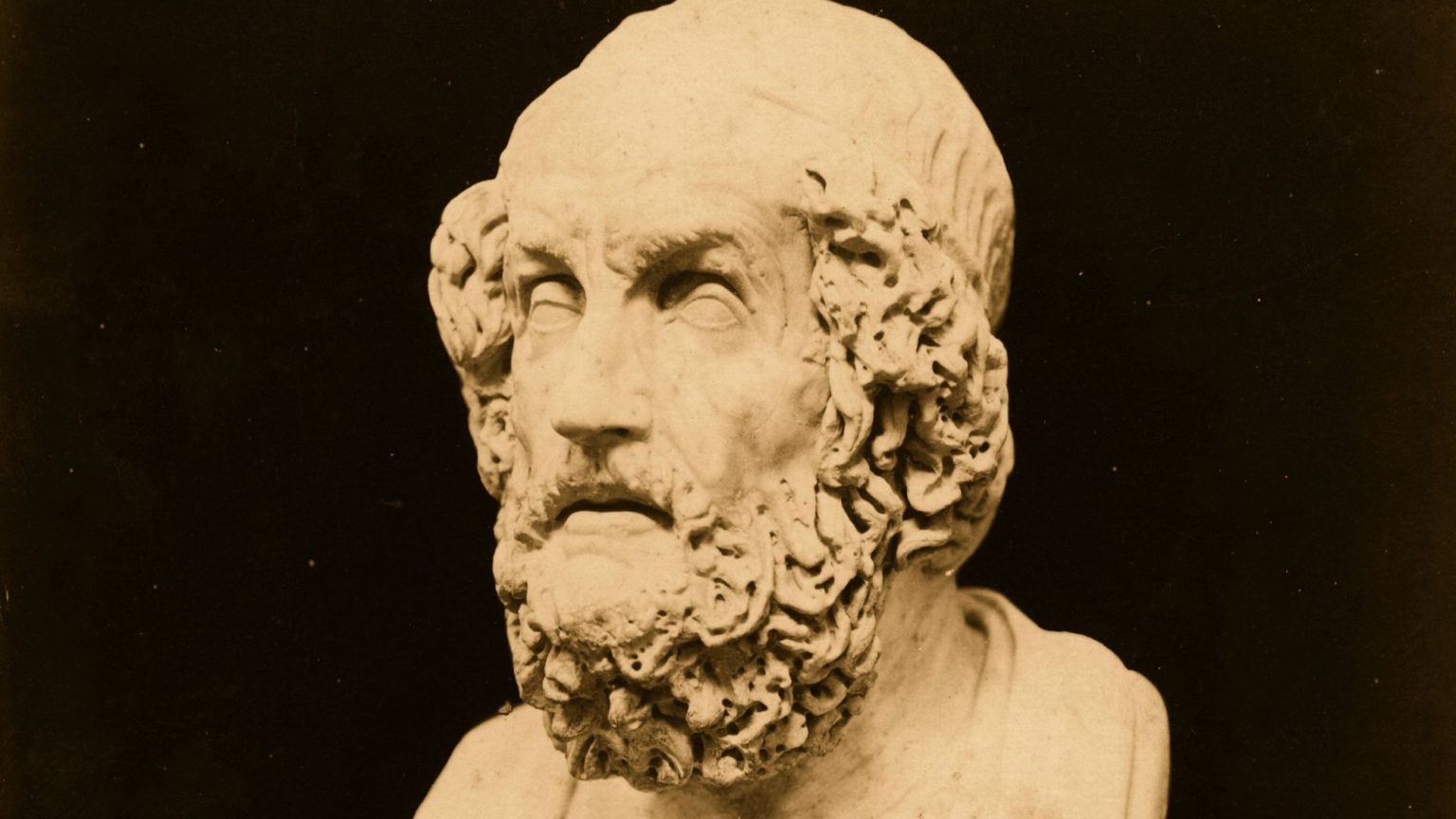 Oxford University is on the brink of a scandalous act of cultural vandalism: it is considering removing the obligatory study of Homer and Virgil from its classics syllabus. The university was founded on the principle of opening up the treasures of Greek and Roman culture to scholarship in order to end the ignorance of the Dark Ages. Making Homer and Virgil optional would demote the status of literature it has taught as foundational for 900 years.
Oxford's classics department, ranked second in the UK, says that today's students find learning Latin and Greek too difficult. It is considering whether to remove the Iliad, the Odyssey and the Aeneid from its 'mods' exams – the compulsory topics which are assessed in the first two undergraduate years – in favour of making them optional in the 'greats' exams taken in the third year.
Speaking like a true bureaucrat, classics professor Jonathan Prag was quoted in the Daily Mail saying: 'The process of review has involved extensive analysis of course data and discussions across the faculty, and has been underway for almost a year. A survey has already been conducted of faculty members, and a survey of undergraduate members is likely to follow; and in that context we welcome all contributions to the ongoing discussions.'
The main reason this proposal is so destructive is that Homer's two epic poems – the Iliad and the Odyssey – are the primary works of the Western canon. They are two of the most influential stories that have ever been told. In the thousands of years since they were written, their ideas and themes have shaped and structured the attitudes and values of our civilisation.
The events of the Battle of Troy, as recounted in the Iliad, inspired Alexander the Great, Aeneas (the founder of Rome), Julius Caesar and the Emperor Julian, to name a few. When Geoffrey of Monmouth wrote his Medieval history of Britain, he was at pains to make explicit connections between these stories and the foundation of Britain. He even named London 'New Troy'.
Homer and Virgil's epic narratives served as models for Dante, Michelangelo, Rubens, Spenser, Shakespeare, Milton and Joyce. Hollywood movies continue to be made following their themes, such as Wolfgang Petersen's Troy from 2004. A blockbuster exhibition is running right now at the British Museum entitled Troy: Myth and Reality.
As Adam Nicolson writes in The Mighty Dead: Why Homer Matters, 'Homer tells us how we became who we are'. This is because Homer's poetry was perhaps the earliest (recorded) Western artwork that tackled fundamental questions of the human condition. What is free will? To what extent are the gods bound by laws? What is the meaning of suffering or redemption? What is a noble act or a just conflict? Does war ever have a legitimate victor? Homer poses all these questions, in a way that is strikingly immediate, even in translation.
Yet one can never fully engage with the full depth of Homer when reading in translation. The evolution in Bronze Age language was absolutely central to Homer's accomplishment. As the classical scholar HJ Rose set out in his seminal Outlines of Classical Literature, the Achaeans who populated the Iliad's world were most notable for their 'copious and flexible language, especially well equipped in its elaborate verb-system, by which it was possible to convey a very wide range of meanings'.
It was a melodious language, rich in vowels and diphthongs and lacking harsh, guttural elements, and it revolutionised the Mediterranean world. It allowed for the development of the hexameter: an intricately constructed line of six metrical feet which could vary in length from 12 to 17 syllables. This is a style of speech that is difficult if not impossible to replicate in English.
Such speech would naturally be suited to poetic expression, in singing and public recitation. Thus this new type of language gave birth to a fecund oral tradition that, during the Iron Age, was distilled and recorded by the individual or collective we know as Homer into immortal lines of written text. The hexameter form became standard for all Greek and Latin epic verse. These are the épea pteróenta, the 'winged words' which the heroes of the Odyssey speak to such sublime effect.
In his preface to his translation of the Iliad, published in 1715, Alexander Pope discussed Homer's use of language vividly. 'The course of his verses… pour along like a fire that sweeps the whole earth before it', he wrote.
Pope makes clear the true significance of the act of translation. Nicolson sums up Pope's attitude: 'Translation was not a calm carrying over of the meaning in Greek into the meaning in English, but a vision of the processes of the mind as a flaming crucible in which the sensibilities of translator and translated were fused into a new radiant alloy.'
A scholarly understanding of classical literature is therefore impossible without a solid grounding in the workings of the classical languages. It is like a student of music not learning an instrument. Trying to teach classics while avoiding the source languages is nonsensical. For Oxford to consider dropping Homer because of the difficulty of reading the language raises disturbing questions.
The whole point of a teacher is to decide which knowledge is important and non-negotiable. By definition, students do not yet possess the knowledge necessary to do so. In making the study of Homer and Virgil optional, Oxford's academics would be resiling from their responsibilities to educate.
The Oxford dons considering the change cite a fall in numbers of freshers arriving with qualifications in Latin or Greek, blaming this on students' inability to cope with the demands of rigorous A-levels. This is a patronising attitude that does not reflect students' views. A petition launched by a second-year undergrad seeking to challenge the faculty's proposals has garnered several hundred signatures.
The main reason why fewer students are studying Latin and Greek is that the number of schools prepared to offer A-levels in them is shrinking. This is driven by several factors. Most schools and colleges now justify the worth of subjects in their commercial value on the job market. Arts and humanities have suffered as a result. Languages have been in decline for years and the picture is even worse for classical languages. This is against a background of decreasing numbers of teachers qualified to teach such languages in the first place.
Other trends in education don't help, either. There is a cultural turn in favour of 'decolonising' what is portrayed as a dead, white, patriarchal and Eurocentric curriculum. And there is also a tendency to think that young people should not be pushed too hard at school, which no doubt casts a shadow over difficult subjects like Latin or Greek. Given all this, is it any wonder that, in the few places where students are given the option to study classical languages, few are choosing to do so?
No doubt Oxford's classics dons believe they are serving the best interests of their students by watering down their course. But we should beware Greek scholars bearing such gifts. Within attempts like this to increase access to higher education lies a short-sighted philistinism as destructive as anything that emerged from the Trojan horse.
Oxford University would do better to observe the words of Homer: 'Always strive for excellence and prevail over others.'
Gareth Sturdy teaches mathematics and English in London and is co-organiser of the Academy of Ideas Education Forum.
To enquire about republishing spiked's content, a right to reply or to request a correction, please contact the managing editor, Viv Regan.