Twitter idiots vs Yorkshire Tea
This has got to be the most ridiculous Twitterstorm yet.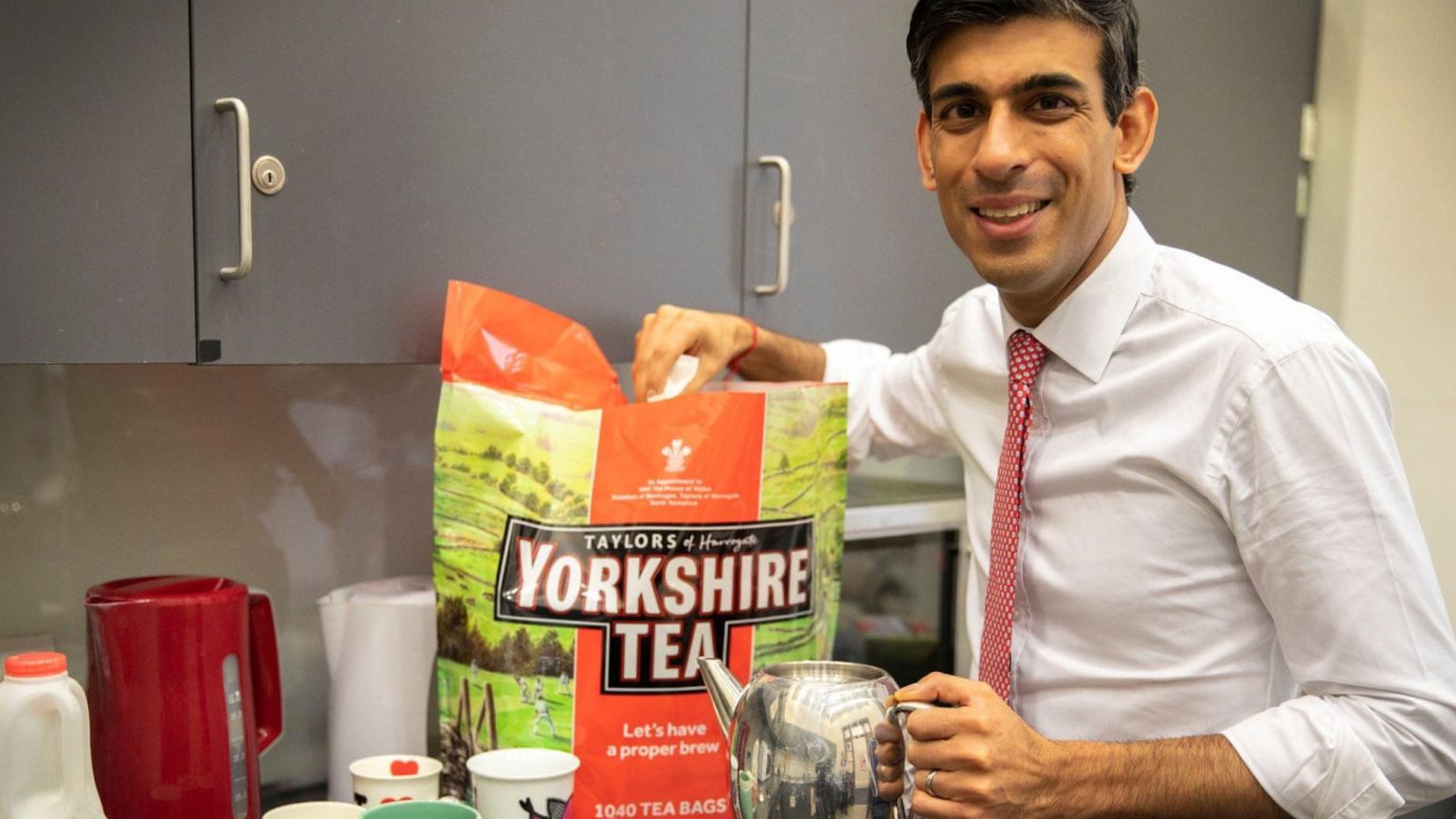 We've heard a lot in recent years about the threat a pro-Brexit Tory government poses to business. But who would have thought the chancellor could cause such grief for one of Britain's most cherished brands with a single tweet about making tea?
On Friday, newly appointed chancellor Rishi Sunak posted a picture of him next to a bumper bag of Yorkshire Tea, saying he was taking a break from Budget prep to make teas for his team. 'Nothing like a good Yorkshire brew', said the MP for Richmond, North Yorkshire.
Quick Budget prep break making tea for the team. Nothing like a good Yorkshire brew. pic.twitter.com/zhoQM9Ksho

— Rishi Sunak (@RishiSunak) February 21, 2020
In response to this innocuous post, anti-Tory Twitter proceeded to spend the weekend bombarding the Yorkshire Tea account. Many said they would no longer buy Yorkshire Tea in protest of its apparent alignment with the evil Tories. Others called for an organised boycott. Yesterday, Yorkshire Tea flagged up some of the responses it had received:
So it's been a rough weekend.

On Friday, the Chancellor shared a photo of our tea. Politicians do that sometimes (Jeremy Corbyn did it in 2017). We weren't asked or involved – and we said so the same day. Lots of people got angry with us all the same. pic.twitter.com/7uVmKDf7Jd

— Yorkshire Tea (@YorkshireTea) February 24, 2020
A personal favourite reads 'If I was Yorkshire Tea I'd be very worried about my supporters all being racist Brexiteers – perhaps their super-Brit TV ad is responsible?'. Twitter isn't the real world, of course. But just think of the amount of spare time and intolerance someone must need to rage against a tea company because a politician tweeted about its tea bags.
This kind of reflex is becoming more common, among diehard Remainers in particular. During the Tory leadership race last year, Remainer tweeters called for a boycott of Heck, a family owned sausage company, also based in Yorkshire, after it hosted Boris Johnson for a routine campaign stop.
It seems that any product, chain or inanimate object even vaguely associated with Brexit or the Tories can and will be raged against. Who could forget the meltdown over the Brexit 50p coins, or the routine calls to boycott Wetherspoons over boss Tim Martin's support for Brexit? The politicisation of everything continues apace.
Picture by: Rishi Sunak / Twitter.
To enquire about republishing spiked's content, a right to reply or to request a correction, please contact the managing editor, Viv Regan.