The great Remoaner 50p meltdown
The #FBPE crew spent the weekend losing their minds about coins.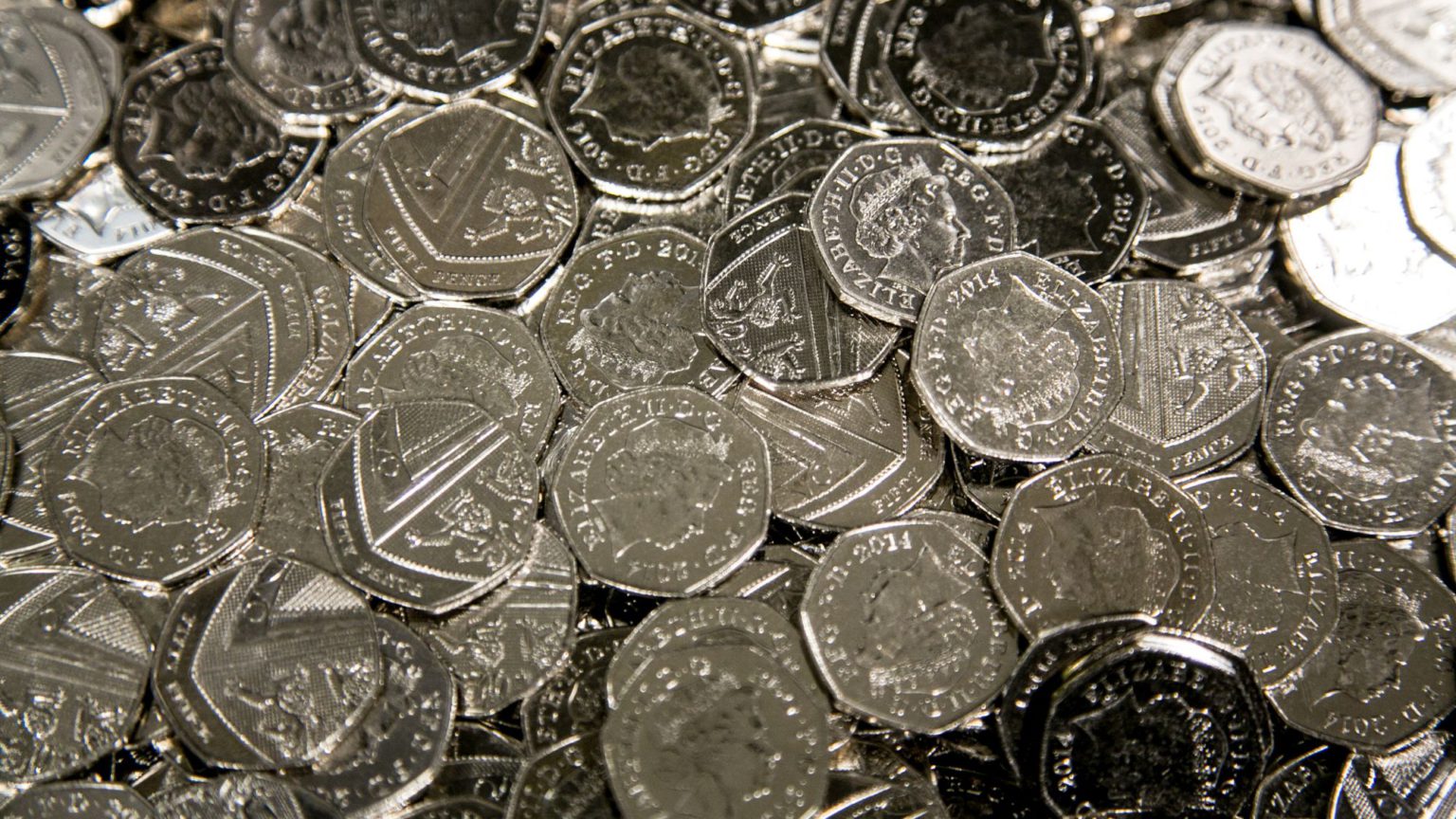 'Well done, BREXSHITTERS!!! Was your blue passport worth it?!' That's more or less been the refrain on Remoaner Twitter in recent weeks, as we've edged closer towards Brexit Day.
The image #FBPErs have of Leavers is that we are simple-minded, sentimental, nationalistic folk who destroyed our children's futures just so we could feel that bit more British, and feel that new non-EU passport in our mitts, returned to beautiful British blue rather than EU maroon. The Brexit vote was about identity and symbols, not sovereignty, goes the caricature.
And yet, time and again, prominent Remoaners have proven that they are far more dimwitted and obsessed with trivialities than we Brexiteers. Just look at the great 50p meltdown of the past 48 hours.
This coin marks the beginning of an exciting new chapter in British history. Let's look forward with confidence & unleash the enormous potential of our great country. https://t.co/QNpEDHDutz pic.twitter.com/HZDVhEzSXK

— Sajid Javid (@sajidjavid) January 26, 2020
The unveiling of the commemorative 50p coin marking Brexit was met with howls of rage, despite the fact everyone knew this was happening: they were first minted for our original departure date of 31 October 2019, but had to be melted down when the government extended the deadline.
I am never using or accepting this coin pic.twitter.com/93hU1jgKzo

— Andrew Adonis (@Andrew_Adonis) January 26, 2020
'I am never using or accepting this coin', was the verdict of Labour's Lord Adonis. Blairite spindoctor Alastair Campbell, meanwhile, said he would insist on 'two 20p pieces and a 10' if a shopkeeper dared to hand him one. If ever there was a neat demonstration of the class dynamic at play in the Brexit debate, multimillionaire Campbell shirtily asking a shopkeeper to take back his filthy Brexit 50p is about as good as it gets.
I for one shall be asking shopkeepers for 'two 20p pieces and a 10' if they offer me a 50p coin pretending that Brexit is about 'peace, prosperity and friendship with all nations' given it puts all three at risk. If they insist I will be channeling this man pic.twitter.com/9nypxaQgxT

— ALASTAIR CAMPBELL (@campbellclaret) January 26, 2020
The lunacy didn't stop there. There was a nonsense debate about whether or not the slogan on the back of the coin – 'Peace, prosperity and friendship with all nations' – needed an Oxford comma, which the likes of Philip 'lampost' Pullman leapt on as an opportunity to distinguish himself from the illiterate hordes.
The 'Brexit' 50p coin is missing an Oxford comma, and should be boycotted by all literate people.

— Philip Pullman (@PhilipPullman) January 26, 2020
There were even schemes suggested to take the coins out of circulation entirely via direct action, such as this one from Edwin Hayward, author of Slaying Brexit Unicorns.
Remainers: "Brexit will make us poorer."
Also Remainers: "Literally throw your money away." pic.twitter.com/iMCl7w5iZK

— Christopher Snowdon (@cjsnowdon) January 26, 2020
The idea that Brexiteers are obsessed by blue passports and coins is a myth. The only people this stuff really exercises are elite Remainers who still won't accept the referendum result.
Still, it's all been thoroughly entertaining. The Brexit 50p meltdown could well be mental Remoaner Twitter's last great hurrah.
Picture by: Getty.
To enquire about republishing spiked's content, a right to reply or to request a correction, please contact the managing editor, Viv Regan.