RIP Simon Warr
The teacher, broadcaster and campaigner against false allegations will live on in those he inspired.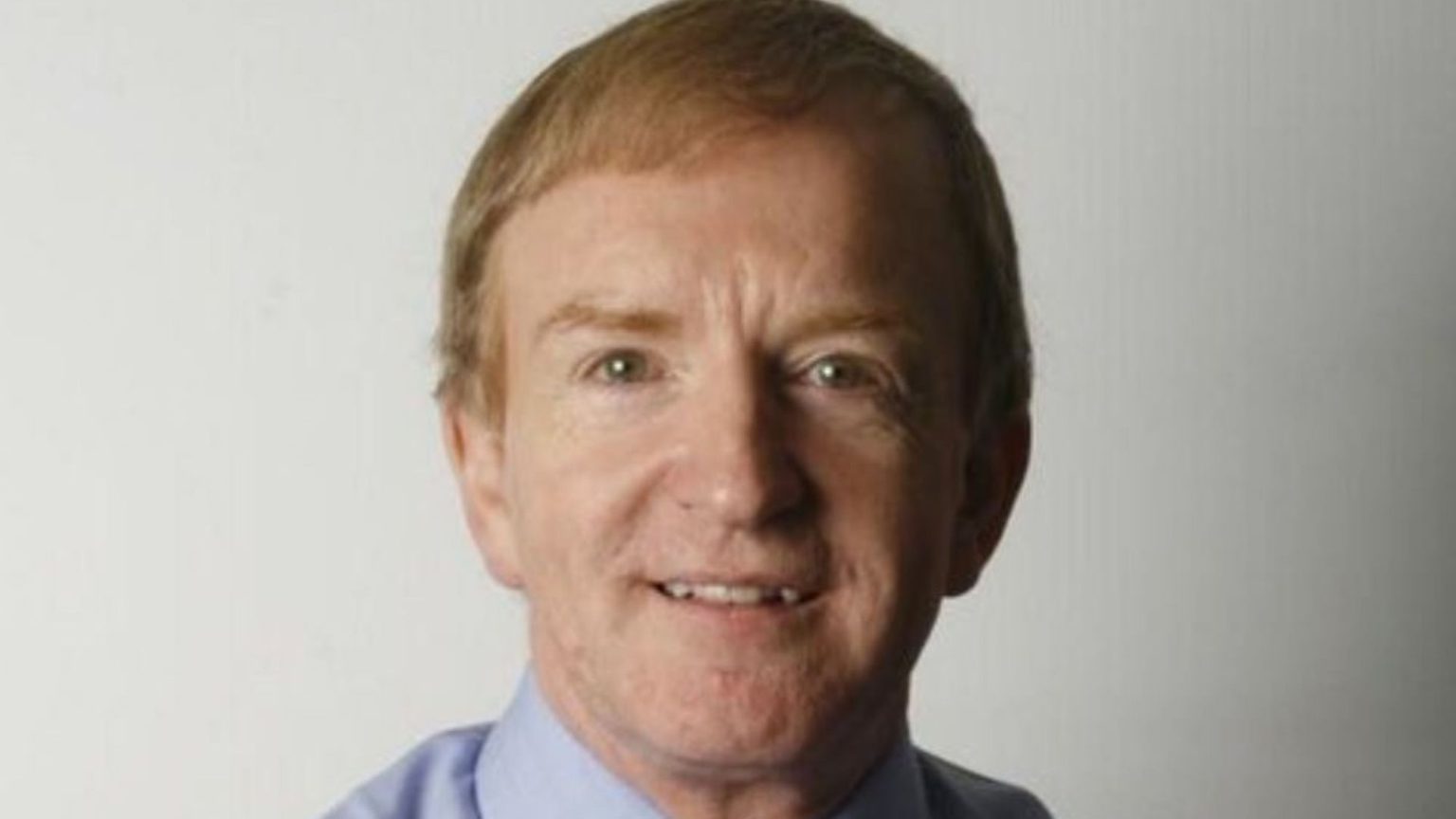 Simon Warr (1953 – 2020)
The Royal Hospital School (RHS) in Suffolk feels like a self-contained village, surrounded by trees and fields and a long sea wall to the south to prevent flooding from the Stour Estuary. The teachers live on site, with pupils accommodated in 'H-block' style boarding houses, each one named after a luminary from naval history. The austere grey school buildings stretch east to west along a promenade overlooking the quad, where the pupils still march in formation to a military band for Sunday 'Divisions'. At the main entrance one passes through a portico under a stone carving of Triton emerging from the sea. A 200-foot clocktower looms above like a panopticon, ringing out its curious refrain every 15 minutes. The combination of rural isolation and naval tradition gives the school its unique sense of camaraderie, but also a kind of anachronistic eccentricity.
Simon Warr made sense here. I met him in the dining hall during an exhausting day of interviews for what was to become my first teaching post. The impression he made on me was instantaneous. He struck me as old-fashioned in the best possible way, like an incarnation of something from PG Wodehouse but with a more subversive twist. He exuded confidence and mischief. Almost every other sentence he uttered seemed to be a punchline. It was a performance designed to put me at ease in this strange and alien place.
I worked closely with him for the next three years, both in the boarding house where I lived as resident tutor (and where Simon performed his evening supervision duties), and in the assembly hall during rehearsals for the school productions that he directed. I was one of a group of young teachers at RHS, all new to the profession and somewhat disorientated by this institution from another time. The community had its own esoteric language – prefects were 'Petty Officers', the dining hall was 'the mess', breaktime was 'stand easy' – and I don't think I ever got used to the sight of children in uniform marching to lunch in squads and saluting me as they passed. We depended on Simon because he would never fail to make us laugh, coming out with the most inappropriate of comments during those interminable staff meetings. He valued tradition and order above all else, but also understood that we needed to have a sense of humour about it.
When I was appointed, RHS was still a full boarding school and our existence there was all-encompassing. During term time there were no days off, not even on weekends. This meant that ours was a close community which cultivated a familial bond between pupils and staff. Simon thrived in such an environment, because he was a teacher in the truly vocational sense. He taught French and Latin six days a week, and in the evenings and on Sundays he would coach rugby and take charge of the school's programme of extra-curricular activities.
In all these areas he held the pupils to the highest standards, and they respected him for it. He had a reputation for strictness, but this was part of his appeal. On countless occasions while I was on duty in the boarding house, boys would tell me how much they depended on Simon's discipline. 'I've got to get this prep done or Mr Warr will kill me', was a common forlorn refrain, but it was these same pupils who would invariably request to be in his class in successive academic years. They recognised that he pushed them to achieve their utmost, and although he could be stern, he was scrupulously fair.
This unique combination of a profound regard for tradition and formality, and an urge to subvert it, made Simon the perfect choice to play the headmaster in Channel 4's That'll Teach 'Em, a reality TV show in which young people were able to experience a recreation of a 1950s education. In publicity images for the show, Simon can be seen in his cap and gown, a knowing grimace on his face, bending a cane. In truth, the only person he ever caned was Adrian Chiles on The One Show, but he knew how to play up for the cameras. By this point, Simon had become a relatively well-known media figure, with his own slot on BBC Radio Suffolk – The Warr Zone – in which he would expostulate on politics or current affairs. His style was opinionated and stentorian, but this was all part of the fun. There was a certain performativity in these appearances – Simon knew what his audience wanted. In his tribute, the broadcaster Jeremy Vine noted that Simon's 'abrasive on-air style belied his true thoughtfulness and compassion'. This was understood by all of us who knew him well. His dual career as a teacher and a BBC broadcaster made perfect sense. In both spheres, he seemed to embody John Reith's mission statement to 'inform, educate and entertain'.
In all aspects of life, Simon was driven by a sense of duty and empathy, which made it all the more devastating when he was falsely accused of historical child abuse in 2012. As a result of his arrest, he was forced to leave the school where he had lived and worked for 30 years. The fabrications were evident from the beginning – Simon had never met his accusers, who had described him as their PE teacher even though he had never taught PE in his entire career.
Most troubling of all was the way in which the police approached the case from the assumption that he was guilty. Officers routinely failed to investigate the obvious collusion between the accusers, and even went so far as to 'misplace' email evidence that would support Simon's defence (for which they were rightly reprimanded by the judge). The febrile climate in the wake of the Jimmy Savile scandal meant that cases like Simon's, which should have been dismissed from the outset, were prosecuted with an almost religious zeal. In the end, 672 days after he was arrested, the jury dismissed the charges unanimously in a matter of minutes.
It is a shame that his final years should have been dominated by the malice of opportunists. We would meet up regularly during this period. Each time he had a new story to tell about the impact of the investigation. He was becoming increasingly isolated. Former friends were severing all ties, and the media appearances that he so enjoyed had completely dried up. His faith in humanity had taken a beating, and understandably so. It is a great testament to Simon's character that he was able to survive these two years of psychological torture, and even to write a book – Presumed Guilty – in order to raise awareness of the impact of false allegations.
But in the past five years since the trial, he managed to regain the ebullience for which he was so well known. He was enjoying life more than ever, and was devoting more and more time to his media work. It was a great shock when he phoned me on New Year's Day to say he'd been diagnosed with terminal cancer. None of us realised how quickly he would decline, but it has been heartening to read the flood of tributes that has appeared since his death. In his final tweet, Simon expressed his hope that his legacy will be 'a greater awareness of the human costs of false sexual allegations and wrongful convictions'. Above all, I like to think he will be remembered for the countless lives he changed for the better as an educator and a friend.
Andrew Doyle is a stand-up comedian and spiked columnist. He is doing a live tour with Douglas Murray in the spring, called 'Resisting Wokeness'. Get tickets here.
To enquire about republishing spiked's content, a right to reply or to request a correction, please contact the managing editor, Viv Regan.