Changing politics for good
After Brexit, we cannot go back to politics as usual.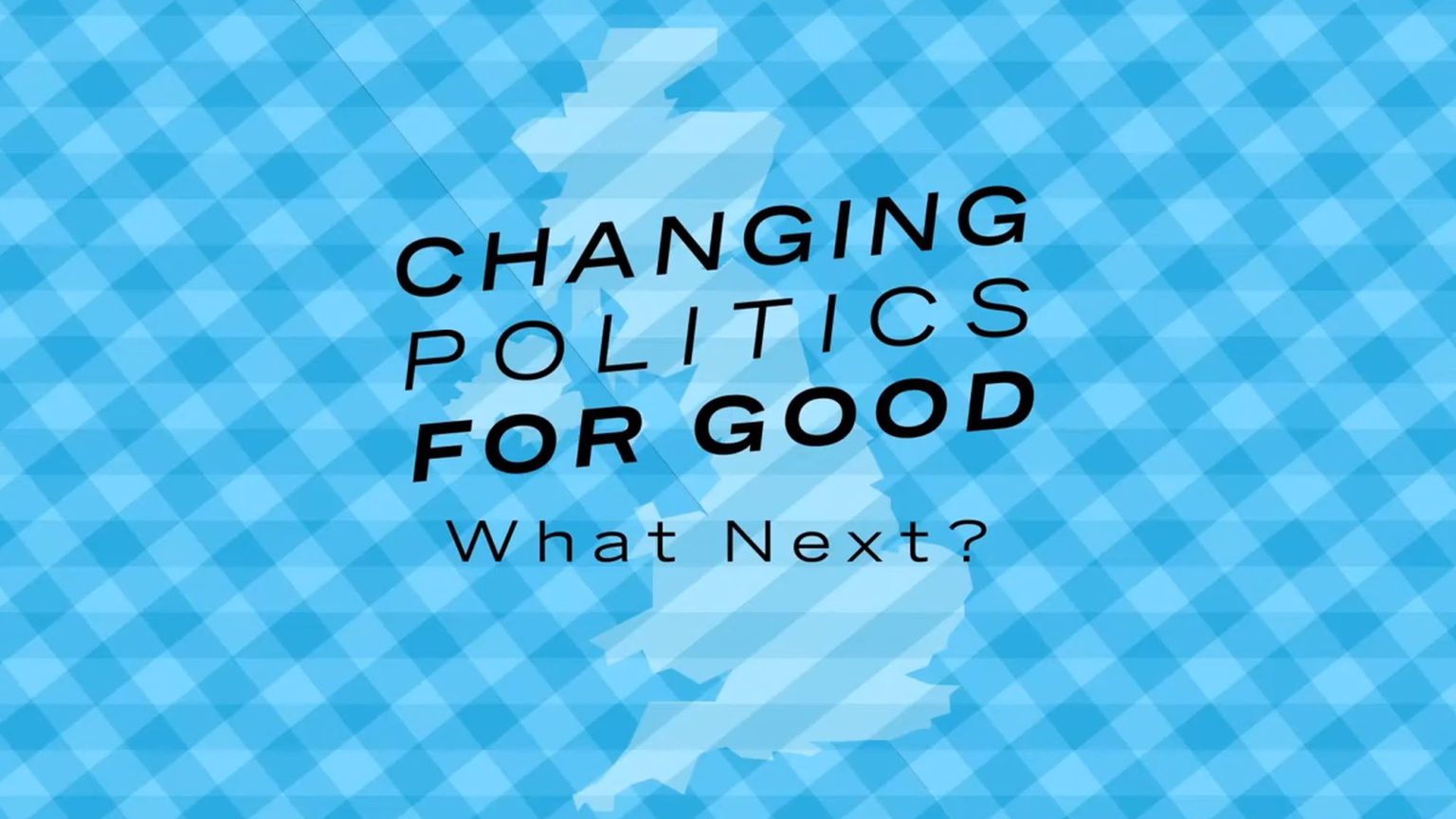 Finally leaving the EU on 31 January was a joyful occasion for all Brexiteers. But as the Sun began to rise on 1 February, a more sobering reality began to dawn on those of us who are Leavers, but not Tories. The Conservative Party now has carte blanche to govern unopposed, and though Labour is on the backfoot, the old two-party system, which many of us wanted to disrupt, remains firmly embedded in Westminster.
Boris Johnson's election-winning slogan – 'Get Brexit Done' – epitomised a mode of thinking that is hostile to democratic reform and radical change. Brexit is presented as something to get over the line – nothing more, nothing less. This hinted at a retreat into politics as usual, a return to the kind of status quo that existed before the Brexit vote.
The victory of Leave in 2016 breathed new life into politics. Grassroots organisations sprang up across the country, buoyed by a hope that politics was finally going to change. Brexit was about more than just leaving the European Union. It was about shaking up an establishment that had become detached, technocratic and absorbed in its own echo chamber. When the Brexit Party spoke of 'Changing Politics for Good' this resonated with so many people. The farcical post-referendum period exposed the gulf between ordinary citizens and their political representatives, which had been growing for some time.
But at the last election, Brexiteers were presented with a clear ultimatum. We were told that anything other than a vote for the Conservatives could jeopardise Brexit. Brexiteers chose accordingly and Boris Johnson gained the majority he needed to deliver Brexit. This had to happen. But it also prevented any outsiders from entering the lofty Palace of Westminster.
For those of us who want serious constitutional reform, it would be all too easy to become defeatist. But what would that achieve? Had those campaigning to leave the EU fallen at the first hurdle, then Brexit would still be a distant dream. In fact, the events of the past few years should serve as a reminder to be optimistic. When people mobilise and make their presence felt at the ballot box, things can and will change.
So, what next? That is the question two former Brexit Party MEPs, Claire Fox and Henrik Overgaard-Nielsen, alongside a host of prominent panellists, will explore at the Changing Politics for Good conference in Stockport on 29 February. Initiatives like this are badly needed to deepen the passion for popular politics that was inspired by the referendum. Already, groups initially set up to discuss Brexit have rebranded as democratic forums, and local parties promising change have been formed to contest council elections. We need more of this.
In politics, nothing is guaranteed. It is possible that politics will now return to stale rigidity and get caught up in the usual tax-and-spend debates. But change does not happen overnight. It took nearly two decades for those who opposed the Maastricht Treaty to achieve an in / out referendum on the EU. If change is what we want, now is the time to fight for it.
Sam Parker is a former adviser at the European Parliament.
Changing Politics for Good: What Next? will take place at the Cheshire Conference Centre in Stockport on 29 February. Get tickets here.
To enquire about republishing spiked's content, a right to reply or to request a correction, please contact the managing editor, Viv Regan.