Tony Blair is right about the culture war
The left's obsession with identity politics has driven it into irrelevance.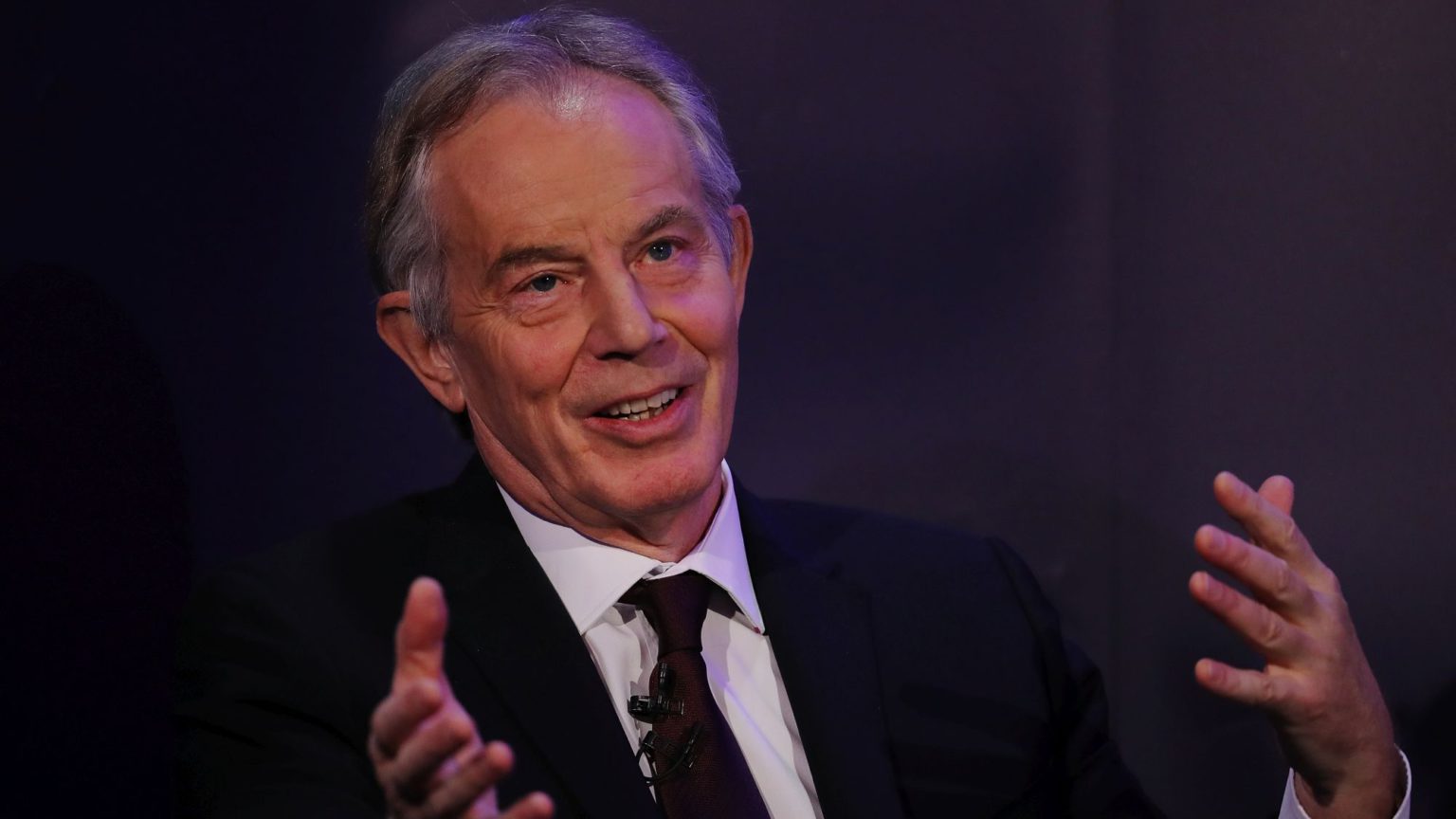 A stopped clock is right twice a day. Tony Blair is right even less often than that. But he was dead right when he said that the Labour Party has become mired in the 'cul-de-sac of identity politics', at a Q&A in London yesterday.
Tony Blair says he'd refuse to sign trans rights pledge and warns Labour not to get involved in a 'culture war' https://t.co/XfIHrJJAH2

— PinkNews (@PinkNews) February 20, 2020
Noting that most of the Labour leadership candidates have signed up to a 12-point trans pledge, promising to expel members who do not believe 'trans women are women', Blair said making transgender rights 'our big thing' would stoke a culture war Labour cannot win.
He also made a key distinction – that ditching identity politics is not about abandoning egalitarian causes. 'You have got to distinguish between the advocacy of things that are right – gay rights, transgender rights, whatever it is – and launching yourself politically into a culture war with the right', he said.
Indeed, the problem with many people on the left is not that they support LGBT rights. These days, people across the political spectrum do. The problem is they have imbibed a strange and often extreme orthodoxy on identity issues – so much so that a deputy leadership candidate will happily go on national TV and say 'a child is born without sex', as Dawn Butler did this week.
Labour's Dawn Butler says that children are 'born without sex'. This is flat-earthism pure and simple. Labour's slavish embrace of identity politics has not only alienated it from the public, but also from reality itself.https://t.co/ITebgXA4CC

— spiked (@spikedonline) February 19, 2020
Meanwhile, despite holding views that are frankly batty to most voters, not least the working-class voters Labour is supposed to represent, these MPs show little to no interest in actually winning people over to their position. Instead, they shame and castigate those who disagree with them. 'If you're going out there and trying to advocate things in a finger-jabbing, sectarian way', as Blair put it, 'you're not going to win that battle'.
Identity politics has poisoned the left. It has been a colossal distraction and has driven a wedge between Labour and its traditional base. This is not because working-class people are unreconstructed bigots, but because they happen to think other issues are more important than identity. They would rather talk about living standards than trans lavatories.
It shouldn't fall to a disgraced warmonger to make this basic point.
Picture by: Getty.
To enquire about republishing spiked's content, a right to reply or to request a correction, please contact the managing editor, Viv Regan.