How the Tories became the radical party
Boris Johnson's Conservatives are now backed by long-time Labour voters sick of the status quo.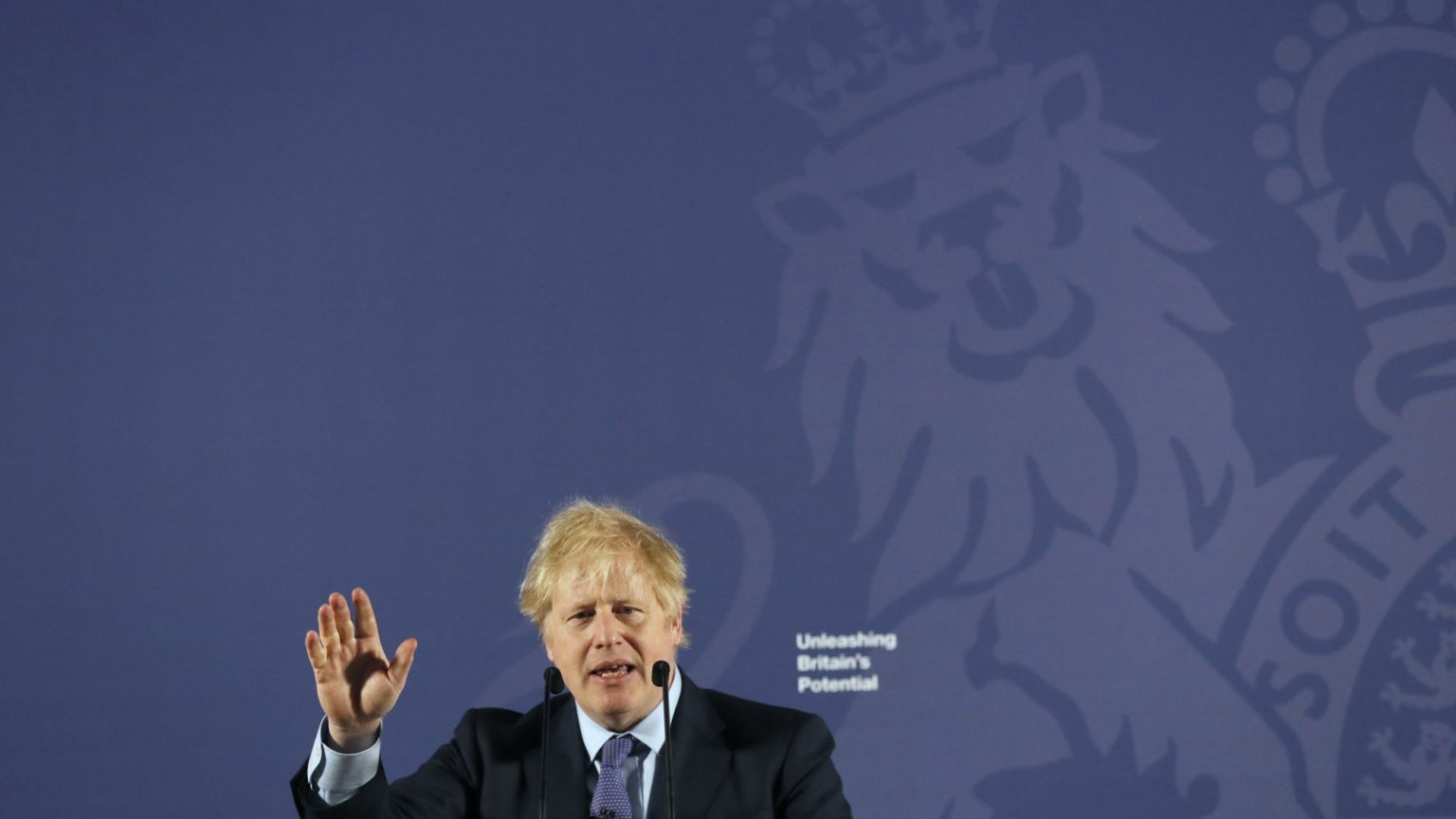 The Conservative Party's decisive victory in December's General Election has put it in an unprecedented position. The party of the establishment has become an electoral vehicle for an anti-establishment impulse. For it is now a party backed by long-time Labour voters who are set on changing the status quo.
It is undoubtedly true that it was Boris Johnson's commitment to Brexit that had, for example, ex-striking miners voting Conservative for the first time. But the Tories' gains were about more than Brexit. That is why many northern working-class voters had been moving from Labour to the Tories during earlier, pre-Brexit General Elections, in 2005, 2010 and 2015. This was not, as some suggest, a reflection of the working class's innate conservatism. Rather, it is because the Tory party itself has evolved. It is now the Radical Conservative Party.
Too many on the left are unable to see this. They still believe that an old-style mixture of race, class and empire dominates the outlook of the Tories. But this doesn't reflect how profoundly Britain has changed over the past 70 years. Even in the 1950s, that old Tory outlook, born of a sense of imperial pride and ruling-class imperatives, was already fading. Harold MacMillan, the Tory prime minister between 1957 and 1963, once went so far as to argue that Britain's future identity should be based on 'multiculturalism' and 'egalitarianism'.
However, it was the Third Way politics of New Labour under Tony Blair that utterly transformed the UK's state apparatus and future political establishment. The removal of a working-class opposition in Britain, combined with the collapse of Communism internationally, only exposed how redundant conservatism, as a defence of the capitalist status quo against a class enemy, had become.
Conservatism was also struggling to create new sources of authority and legitimacy for the British state. Even before New Labour's historic landslide victory in the 1997 General Election, the British state was steadily re-legitimising itself, not as a defender of capital and the establishment, but as a protector of minorities and women. Although progressive-sounding, this new politically correct framework of protecting the vulnerable became the means through which society was policed, often with the backing of the left.
Over the past 25 years, the state's encroachment into more areas of citizens' lives has been viewed positively by all wings of the Labour Party. Labour has come to believe that state professionals know better than working-class people when it comes to making decisions about their lives. Hence, much Labour government legislation between 1997 and 2010, and even many of outgoing leader Jeremy Corbyn's policies during the past two General Elections, were all about saving ordinary people from themselves.
The left sought to expand the state's authority because it had come to doubt the capacity of working-class people to exercise moral autonomy. The state's role was to sideline ordinary people's agency – lest they made disastrous choices. This was why Blair's governments introduced far more new laws than many previous administrations — because it was far easier to control people's behaviour through legislation than it was to engage citizens in a dialogue about values and the direction of the nation.
It was also why New Labour was wholly committed to the European Union – because rule through Brussels diktat provided another way to bypass ordinary people altogether.
Although former Tory leader David Cameron paid lip service to the state's new role, it wasn't fully embraced by all corners of the Conservative Party. As a highly successful, old ruling-class party, it still included Tories such as Theresa May, who understood that to rule effectively you have to rule by consent. That is, the electorate has to agree to support the decisions made in their name.
To gain citizens' consent means entering into a dialogue with them and viewing them as morally autonomous. As an organisation that had deep roots throughout all of Britain, the Tories' historic electoral success was always built on this organic link between itself and voters. Back in the 1980s, some of us on the left even argued that the Tories understood the importance of winning the 'hearts and minds' of people far better than their radical opponents.
A willingness to view citizens as morally autonomous, therefore, has long been a feature of Conservative Party thinking. Even when Tories condemned the 'feckless' choices made by the poor, it was still treating people as moral agents, not helpless children in need of correction by the state. In the context of New Labour's statist Third Way orthodoxies, this outlook looks more bold and radical than ever.
It is hardly surprising, then, that in recent years the Tories have outflanked the Labour left in their support for traditionally liberal-left causes, from a free press to a willingness to uphold democratic mandates. Older voters now instantly recognise that the Tories view them as capable and autonomous citizens. As a result, the Tories unwittingly find themselves as a pole of radical attraction for working-class voters who have broken from Labour's contemptuous nanny statism.
Corbyn was wrong to say Labour had 'won the argument' and 'rewritten the terms of the political debate' in the aftermath of the General Election. Rather, the Tories' victory represented a decisive routing of the Third Way political establishment – and that includes Labour.
The fact that such a backlash could only be expressed through the old ruling-class party is a damning verdict on what now passes for the radical left.
Neil Davenport is a freelance writer.
Picture by: Getty.
To enquire about republishing spiked's content, a right to reply or to request a correction, please contact the managing editor, Viv Regan.