#MeToo vs indie music
Discredited sexual-misconduct allegations can still ruin careers. Just ask Pinegrove.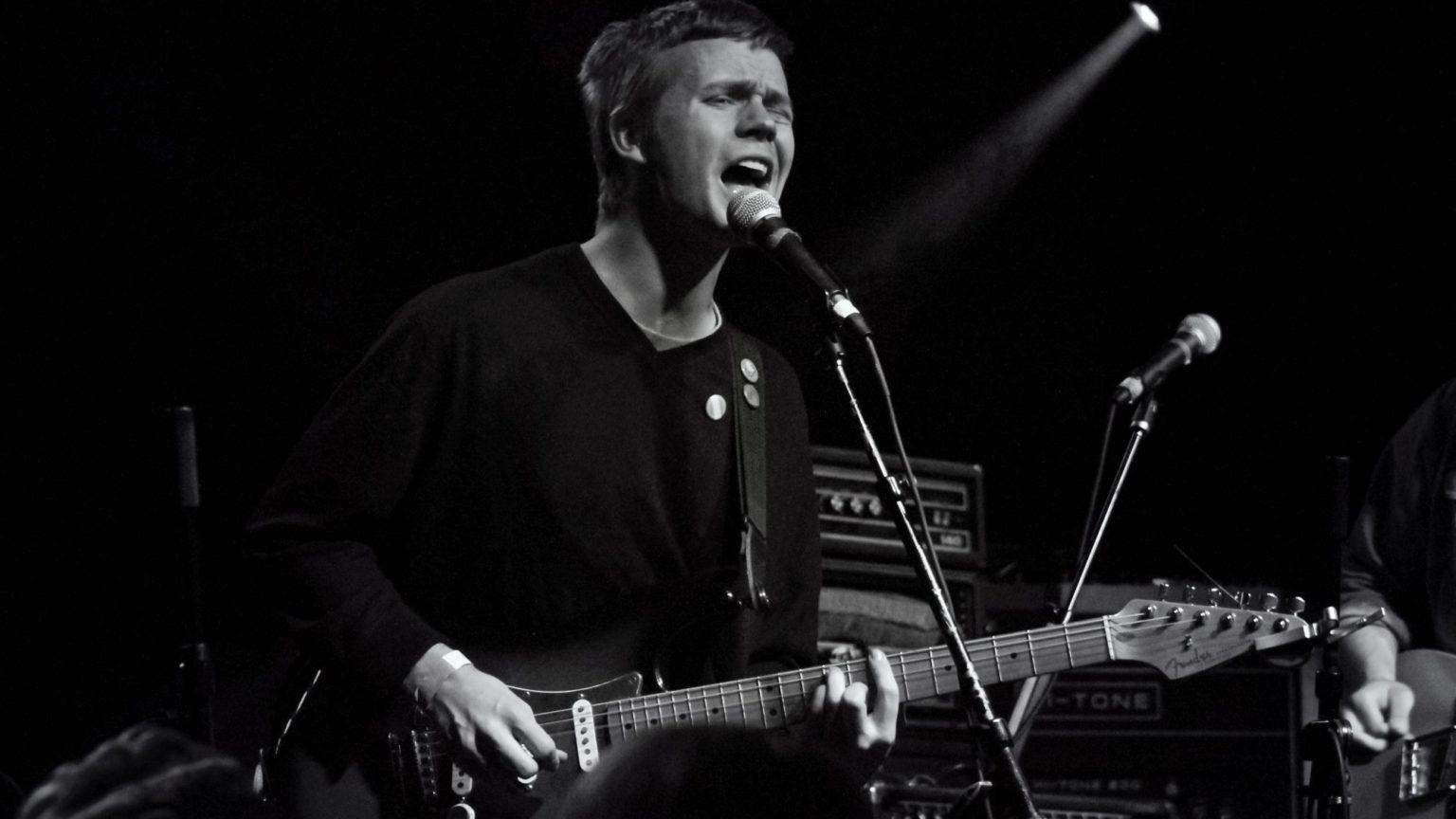 American indie band Pinegrove has finally released its first album since #MeToo mania sent frontman Evan Stephens Hall's career into a 12-month coma in 2017.
But, although the sexual-misconduct allegations and accusation of 'sexual coercion' levelled against Hall, made in connection to a brief relationship he had with a member of his road crew, have been thoroughly discredited, many in the media can't let it go. 'The indie band must prove that it has atoned', writes a reviewer for the New Yorker. But how can someone atone for something they haven't done? This absolutist cancel-culture doesn't bode well for the arts or, indeed, justice.
The indie music scene isn't exactly a predatory frat house. In fact, it tends to be on the frontline of cultural progressivism. From my time attending shows in basements and venues across Chicago, I've met non-binary drummers and vegan bassists. And it seems as though every other lead singer is at least bi-curious. The point here is that indie folks are particularly sensitive to #MeToo issues. And it seems this sensitivity has turned into a beast of its own.
I interviewed an up-and-coming indie-scene musician, who, due to the current climate, understandably chose to remain anonymous. 'It seems like anything negative now becomes just an all-out attack', he told me. 'There's not much room for grey areas.' The cancel-culture sentiment is pretty prevalent, he says, and there's palpable anxiety about it. Bands who associate with Pinegrove, for example, are apparently subject to blowback and potential cancellation of their own. 'People still very much have Pinegrove cancelled in their mind.'
He laments this reality, saying that we should not equate minor misunderstandings with apocalyptic sex-crimes. And although he's optimistic that the outrage lives mostly in the Twittersphere, he acknowledged that any accusation levelled against him would likely crush his blossoming career. 'If the grassroots community won't support you, then you don't really have a platform to stand on.'
To be clear, if an artist does something truly reprehensible, then the consumer, label or fanbase is well within their rights to disassociate from that person. There are certainly some instances that necessitate a #MeToo response – like in the case of Harvey Weinstein, for example. But for that kind of sanction to remain effective, it must be reserved for when it is actually warranted, not levelled against innocent indie bands. Besides, awkward sexual encounters and relationship troubles are pretty recurrent themes in indie music, and we can't go crying wolf over every rejected pass portrayed in a chorus.
And what more could Hall possibly do to atone, anyway? For his bogus accusation, he publicly acknowledged his 'privilege', shelved an album, cancelled a tour and went silent for a year. Clearly, many in the #MeToo mob don't even consider redemption – it is scorched-earth social justice or nothing. The possibility of atonement is a false carrot, and they're only interested in swinging the cancellation stick.
This mentality of cancel-culture absolutism does a serious disservice to the scene itself. Consider for a moment the presently unthinkable 1970s British punk trend of wearing Nazi regalia as a rebellious statement – they weren't racists or bigots, just punks. Today, according to my indie insider, the pendulum has swung far to the other side. So what, then, is on the other side of rebellion? Conformity. #MeToo mania and cancel culture are mechanisms for promulgating such conformity, whether it comes from other bands, one's audience, or the New Yorker. Conformity, it need not be said, does no favours for the arts.
If people keep walking on eggshells and pandering to the Twittermob, Hall will not be the last victim. I hope the pendulum starts swinging back, and people begin to stand up to baseless accusations and overreactions. But in the current climate, this would take a rebel. Perhaps the indie scene needs to revive its long forgotten inner punk.
Shaun Cammack is a graduate student at the University of Chicago and a contributor to Young Voices. Follow him at: @shaunjcammack
Picture by: Will Fisher, published under a creative-commons licence.
To enquire about republishing spiked's content, a right to reply or to request a correction, please contact the managing editor, Viv Regan.