It's not racism that makes us value Shakespeare
Sheffield University thinks the only reason we study the classic works of literature is 'racial bias'.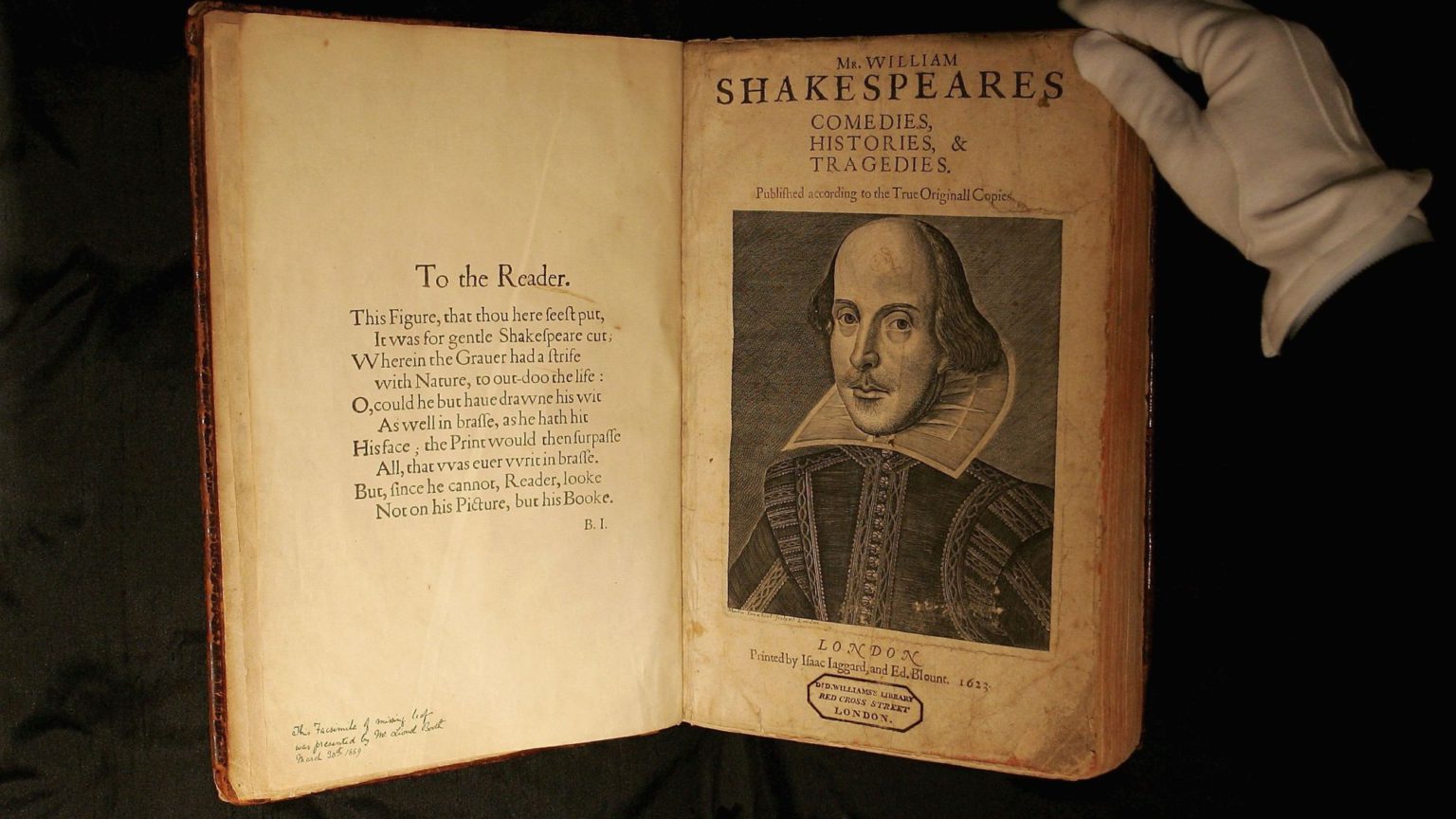 The first thing Sheffield University wants its new students to know about Shakespeare, Blake and Dickens is that their work is celebrated not because it represents the best literature ever written. No, apparently the real reason we celebrate and study these authors is racism.
This bizarre message is delivered in a five-minute film produced by the university, which is shown to freshers as part of their induction. The film is aimed at tackling racist attitudes, but it is one of the most startling examples yet of the politicisation of the contemporary academy.
The softly spoken narration intones that 'racism and discrimination have played major roles in the development of today's society and, more specifically, of our university', belying the producers' jaundiced view both of how societies evolve, and what life in modern Britain is actually like.
Despite decades of initiatives across higher education to increase student diversity and open up access to larger numbers of BAME school-leavers, the film insists that 'there hasn't previously been enough action from us, or other universities across the country, to stop this [discrimination] from continuing'.
Surely no one actually believes any of this? BAME students are statistically more likely than their white counterparts to go to university these days &#8211 black students represent four per cent of 18- to 24-year olds in the country, but eight per cent of university students. What the film seems to communicate is the anxious desire of universities to divest of their 'white guilt'.
Most troubling was the film's sequence on 'decolonising the curriculum'. It calls academia a 'white-dominated space'. It shows a mosaic of figures who have come to define the canon of English literature, such as Geoffrey Chaucer, James Joyce and Mary Shelley. Their presence on the curriculum 'doesn't necessarily mean they are the ones producing the best work', it says. Apparently, these authors are studied because they 'simply better fit into an academic culture that's affected by the same racial biases that we see in the rest of society'.
All this reveals is the staggering ignorance of those who commissioned the film at this apparently top-tier Russell Group university.
One of the figures cited as an undeserved beneficiary of 'racial bias' is poet, painter and printmaker William Blake. Blake was so beset with 'privilege' that he lived in obscurity, died in poverty and was buried in an unmarked pauper's grave. Yet despite this, Blake created some of the most exquisite artistic celebrations of political revolution ever created. He drove himself half-blind by painstakingly engraving copper printing plates with songs urging the poor and oppressed to break the chains that bound them.
These were dangerously subversive tracts, and, indeed, Blake was arrested as a spy when a young man and tried for sedition when in his prime. He rioted against the conditions of prisoners. He worked on books for the radical publisher Joseph Johnson, including those by the feminist pioneer Mary Wollstonecraft.
Tate Britain recently put on a blockbuster exhibition of Blake's work. However, his engraving of the horrors of slavery on the American plantations – which promoted the abolitionist cause – was considered so shocking by the gallery that it gave the artwork a 'trigger warning'.
In his poem 'The Little Black Boy', Blake attacks the idea of racial superiority. The lines are simple and written for children, but they also contain some biting social criticism for adults:
'And thus I say to little English boy.
When I from black and he from white cloud free,
And round the tent of God like lambs we joy:
I'll shade him from the heat till he can bear,
To lean in joy upon our father's knee.
And then I'll stand and stroke his silver hair,
And be like him and he will then love me.'
Racism still exists in Britain, of course — though it is in long-term decline. At a recent performance in London, the black jazz singer, Vimala Rowe, spoke of the racist abuse she has encountered, and how, at her lowest ebb, Blake's portrayal of suffering in his Illustrations of the Book of Job inspired her to keep fighting it.
Thousands of people, of all races and backgrounds, have been flocking to the Tate this winter to see and read Blake's creations, because they speak to the universal human condition. This is why he, Shakespeare and Virginia Woolf and the rest of the canon have endured. This appears to count for nothing to the moral guardians at Sheffield University, who see Blake as merely a dead, privileged white guy of questionable worth, propping up a racist society.
As Italian novelist Italo Calvino once wrote, 'The classics are the books that come down to us bearing upon them the traces of readings previous to ours, and bringing in their wake the traces they themselves have left on the culture or cultures they have passed through'.
Yet Sheffield University actively works against this spirit of engagement with the past. Instead, it promises to 'rethink our curriculum', in order to change the present. As we have already seen on other campuses, this means calls for certain authors to be struck off the syllabus or for whole courses to be cancelled.
A classic, for Calvino, is 'a book that has never finished saying what it has to say'. It is time for us all to start fighting for the right of the classics to speak anew.
To enquire about republishing spiked's content, a right to reply or to request a correction, please contact the managing editor, Viv Regan.