Bring on the e-scooter revolution
E-scooters are fun, safe and great for the environment.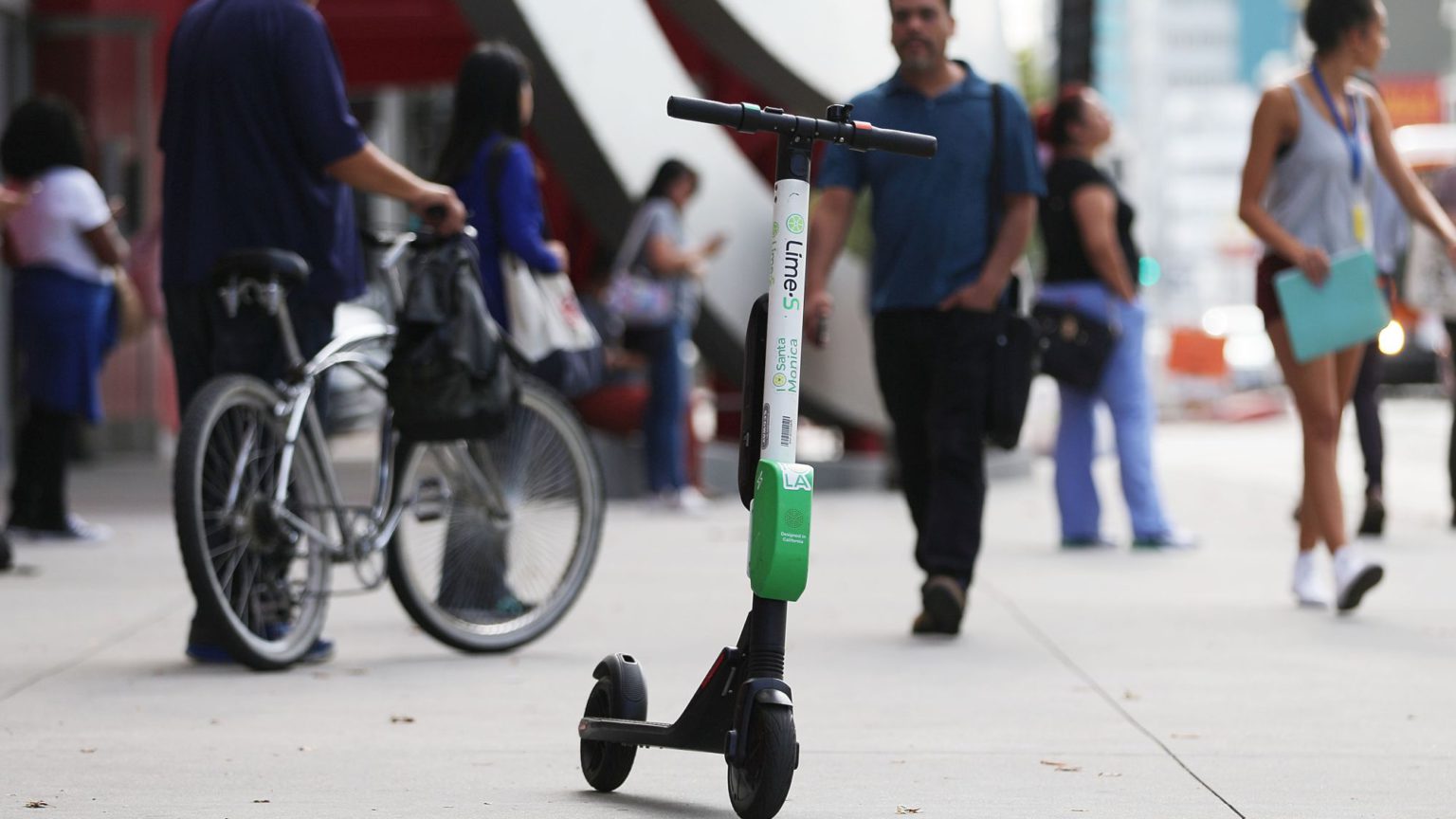 The case for legalising e-scooters in the UK is overwhelming. And it looks likely that they will be legalised soon. The challenge now is to keep the grubby hands of nanny statists off this game-changing technology.
E-scooters are great. If you have been overseas in the past few years, you might have noticed or used them across one of more than 350 cities in Europe, the United States and further afield. It is no coincidence that they are the fastest-growing transport technology in history: e-scooters are helpful to get around and fun to use.
Come on Britain, let's get scooting! ?? pic.twitter.com/md1HD6NuUh

— Adam Smith Institute (@ASI) February 5, 2020
They also come with a whole host of side benefits. Researchers at the Rhodium Group have concluded that e-scooters, on a per-mile basis, have an even smaller carbon footprint than 'a vegan on a stroll'. They found, after considering manufacture, distribution and propulsion, that e-scooters produce just 28g of carbon per mile travelled – compared to 48g per mile for a vegan who will burn calories by walking, or 292g for a standard petrol car.
The global evidence suggests that about one-third of e-scooter trips have replaced car journeys. This reduces congestion and helps the environment by cutting carbon and NOx emissions. Two-thirds of car trips in major UK cities are below three miles, making them potentially replaceable by e-scooters.
E-scooters can also provide transport for 'mobility deserts' – left-behind communities underserved by existing transport. They can connect people to previously inaccessible Tube stations, high streets and jobs. Any government that is serious about levelling up opportunity should remember that physical mobility is key to social mobility.
The US city of Portland's trial study found e-scooters are overwhelmingly popular among people of colour (74 per cent see them positively) and lower-income earners (66 per cent). Portland also found e-scooters provided tens of thousands of trips in the historically underserved East Portland. Mobility data analysts Populus found that in Washington, DC, 'the black and African-American population (which represents 47 per cent of the entire DC population) has adopted dockless services at a significantly higher ratio'.
Even if all these benefits were non-existent, we should still legalise e-scooters. There is no reason that the state should prevent consenting adults from an activity that does not harm others. There needs to be strong justification for keeping new technologies illegal. Innovators and entrepreneurs who bring us great advancements should not be punished.
The good news is that e-scooters appear to be on their way in the UK. Transport minister George Freeman has promised a consultation on their legalisation.
So, assuming that e-scooters get the go-ahead, will this government design a liberal regulatory regime that enables people from all walks of life to take advantage of e-scooters? Or will it screw up by being excessively bureaucratic and risk-averse?
There is a need for some sensible regulations: reasonable speed limits, restrictions on use in pedestrian areas, and rules about parking to prevent cluttering. Good regulation combined with appropriate behaviour by users will ensure that e-scooters maintain popular support.
But we should be very hesitant about excessive rules. We should also avoid allowing a relatively small number of incidents, sensationalised in a media panic, to create the false impression that e-scooters are uniquely dangerous. The emerging evidence base indicates that they have a similar risk level to bicycles. E-scooters, then, should more or less have similar rules to bicycles: no riding on pedestrian areas, but no need for helmets or drivers' licences.
In some places, mayors have tried to ban e-scooters after a small number of incidents. In others, local governments have placed caps on the number of e-scooters. We should not follow their example. In Chicago, where a pilot programme limited each e-scooter rental company to 250 scooters, there were reports of shortages. A survey of users in Minneapolis by Lime, an e-scooter rental app, found that 77 per cent of residents who wanted to use e-scooters couldn't do so as often as they would like because of a lack of availability. How can e-scooters bust congestion and help the environment if we don't allow enough of them on our roads to be useful?
In practice, limits on numbers lead to revenue advantages for the favourite companies of local bureaucrats. Meanwhile, consumers pay higher prices and suffer from shortages. These caps also undermine the potential for e-scooters to serve a broad cross-section of the community. David Estrada, head of government relations at Bird, another e-scooter rental app, is right to say that 'a capped number of scooters incentivises providers to put their vehicles only in popular, high-density areas – not in historically underserved areas'.
E-scooters are probably coming to the UK soon, and that's good news. But we need to get the regulations right to take full advantage of this exciting new mode of transport.
Matthew Lesh is head of research at the Adam Smith Institute and author of the ASI's latest report, Safe to Scoot: How Legalising E-scooters Will Save Lives, Bust Congestion and Help the Environment.
Picture by: Getty.
To enquire about republishing spiked's content, a right to reply or to request a correction, please contact the managing editor, Viv Regan.