Let Franklin Graham preach
We shouldn't ban homophobes. Gay rights and free speech go hand in hand.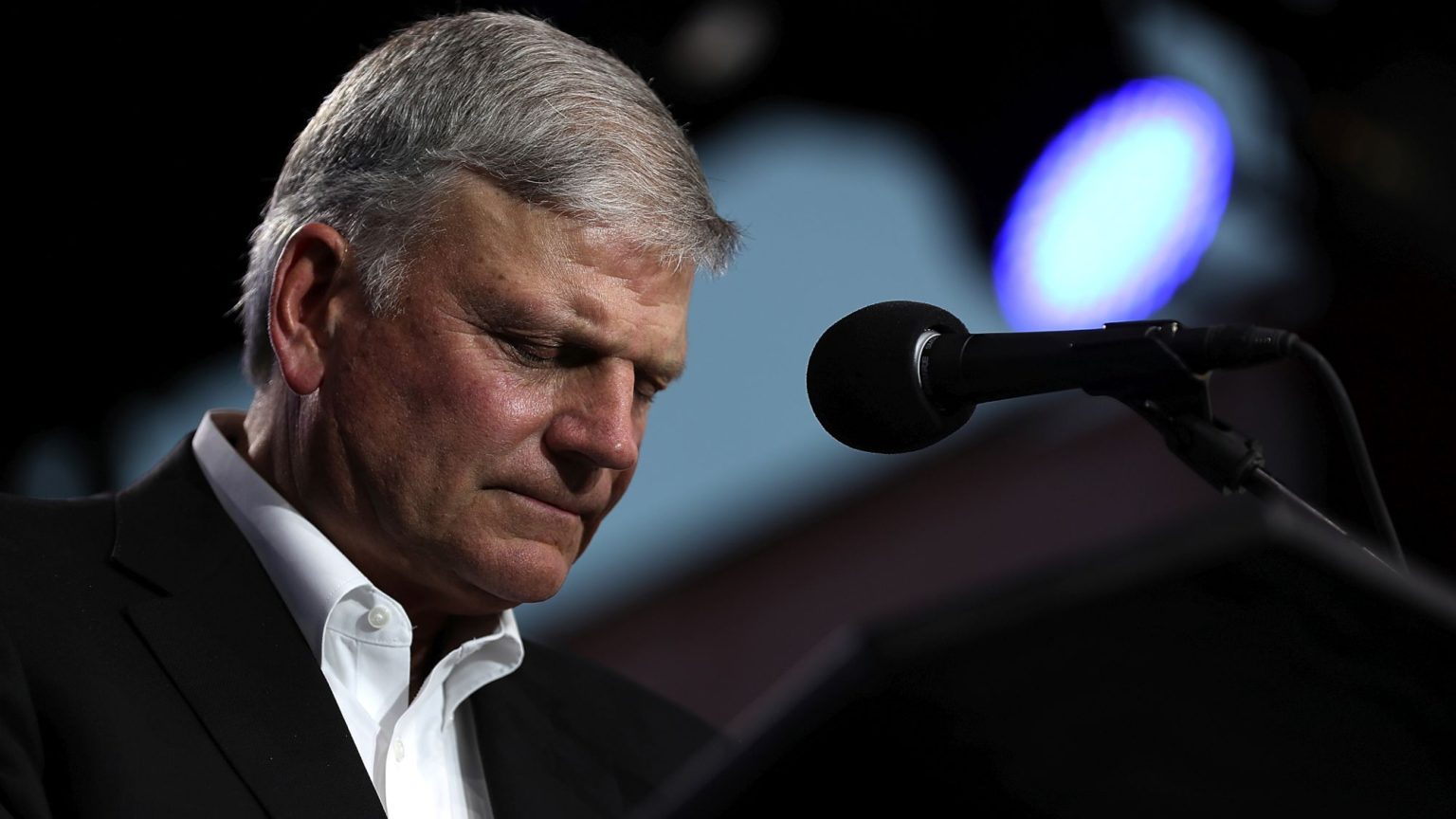 Franklin Graham, an American pastor with links to Donald Trump, is planning a UK tour in June. But, as of this week, all but one of the venues due to host him have cancelled on him, following protests from LGBT groups.
Pink News has dubbed Graham a 'hate preacher' due to his staunch anti-LGBT views. He has accused gay people of pursuing a 'wicked, evil agenda' in American schools. For Graham, gay rights represent a 'moral implosion' akin to how the towers fell on 9/11 – 'they imploded from within', he says. He has also referred to gay people as 'the enemy'.
Franklin Graham's UK tour left in tatters as nearly every venue drops anti-LGBT hate preacher https://t.co/7es809jsZz

— PinkNews (@PinkNews) February 5, 2020
So far, Liverpool ACC, the FlyDSA Arena in Sheffield, Glasgow Hydro, Arena Birmingham, ICC Wales and Milton Keynes Arena have all cancelled Graham's appearances. His appearance at Utila Newcastle is currently the only one left on the tour, though activists are petitioning the venue to shut that down, too.
It's not just campaigners trying to shut down Graham, either. Glasgow City Council is the majority shareholder of the Glasgow Hydro and council leader Susan Aitken has judged Graham's views to be beyond the bounds of 'free speech' and in breach of 'the council's statutory equality duties'.
Graham's past remarks on homosexuality are undoubtedly wrong and unpleasant. But, in a free society, we must all have the right to speak and hear all views, no matter how offensive or hateful they are. Audiences must be allowed to judge Graham for themselves.
What's more, those trying to suggest that free speech is at odds with gay rights should read some history. Not so long ago Graham's views would have been far more widely held and it would have been LGBT campaigners who were censored. The last successful blasphemy trial in Britain was in 1976: the editor of Gay News was given a suspended prison sentence for publishing a homoerotic and 'blasphemous' poem.
Times have changed, largely because gay people won the battle for rights and acceptance in concert with the fight for free speech. Censorship has never been a tool for bringing about equality – it has only ever held equality back by preventing the public from hearing important, progressive ideas.
Graham's message is not progressive, of course. But it is nonetheless worrying to see so many LGBT campaigners today go down the route of censorship and repression. It can only come back to bite them.
Picture by: Getty.
To enquire about republishing spiked's content, a right to reply or to request a correction, please contact the managing editor, Viv Regan.