Cambridge students say they could be 'triggered' by soldiers
The British Army has committed its worst atrocity yet: hurting students' feelings.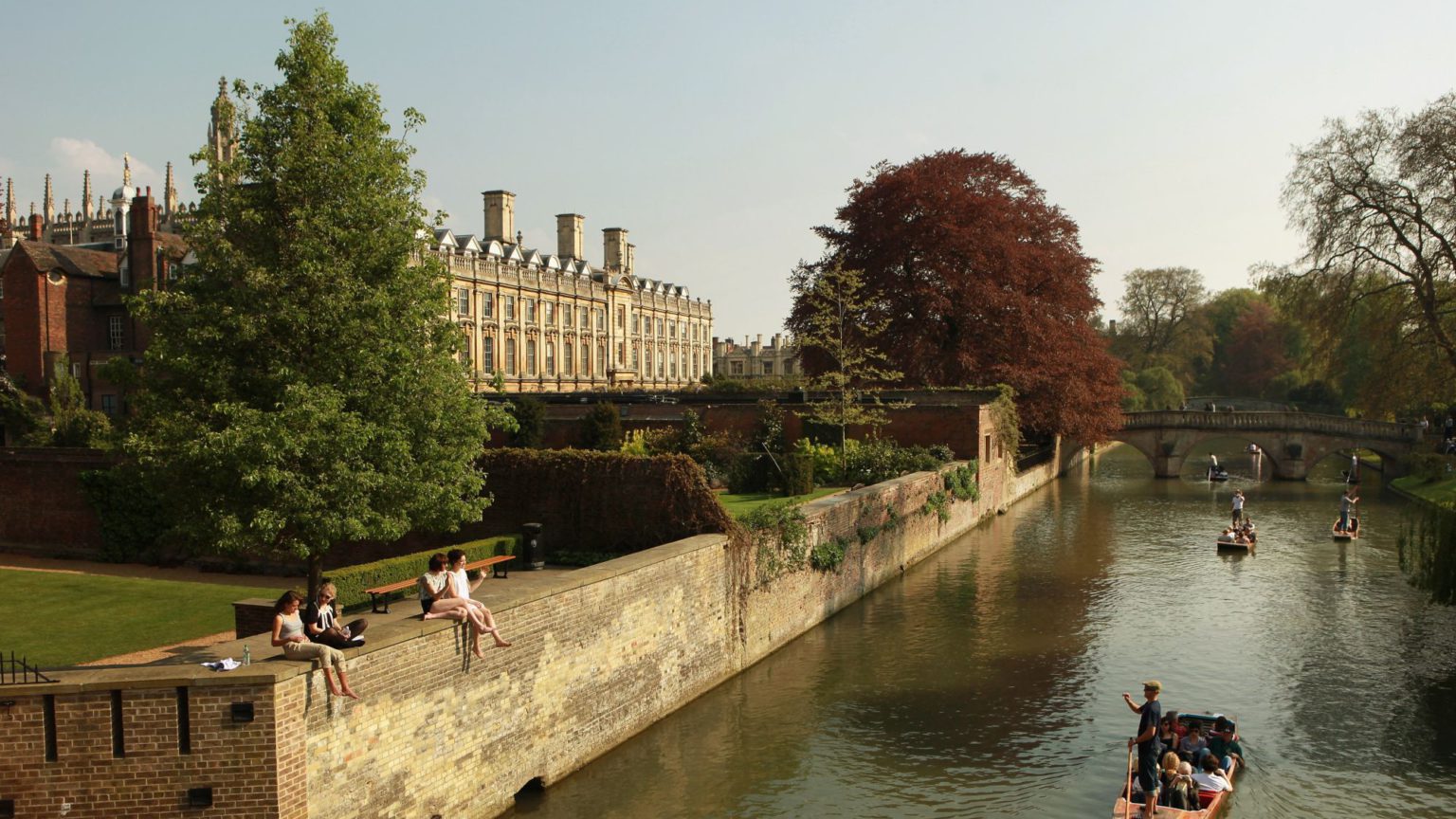 Cambridge University Students Union (CUSU) has said that the presence of soldiers at its annual freshers' fair could 'trigger' students.
A motion to ban armed-forces personnel from carrying weapons at the freshers' fair passed this week by 55 per cent. Stella Swain, the CUSU welfare officer who proposed the motion, said that the presence of soldiers could damage students' mental health.
For the love of God… https://t.co/LdhGoJIe96

— Paul Embery (@PaulEmbery) February 5, 2020
Army bods have hit back. Colonel Kemp, former commander of British forces in Afghanistan, told the Telegraph that the students were being 'pathetic, to say the very least'.
CUSU's move was part of a broader campaign to 'demilitarise' the university.
What is most striking here is not these students' opposition to the military per se (Britain has certainly embroiled itself in numerous bloody conflicts), but the way in which their opposition to the military takes the form of complaints about their hurty feelings.
It is extraordinary that 'the potential to detrimentally affect' the 'mental welfare' of Cambridge students, as one SU officer put it, can even come up in discussions of British militarism. Cambridge students must be among the most pampered and privileged young people in the world. The narcissism is astonishing.
Perhaps these students can take some comfort in the military's recent efforts to go woke. A recent Ministry of Defence (MoD) report emphasised the army's desire to be more diverse and to be 'recognised as a force for inclusion in wider society'.
Last year, the army launched a PR campaign of posters and TV ads calling on 'snowflakes', 'selfie addicts', 'class clowns', 'phone zombies' and 'me me me millennials' to sign up. One poster says: 'Snowflakes – your army needs YOU and your compassion.'
The British army tried to appeal to 'snowflake millennials' – it went very badly https://t.co/HPsXZxEPqs

— The Independent (@Independent) January 5, 2019
And if that's not enough, the army also plans to go green by phasing out fossil fuels in its trucks and tanks. Senior general Sir Mark Carlton wants the MoD to be 'on the right side of the environmental argument, especially in the eyes of that next generation of recruits'.
But if today's students are triggered by the mere sight of soldiers and guns, then these efforts are unlikely to pass muster.
Picture by: Getty.
To enquire about republishing spiked's content, a right to reply or to request a correction, please contact the managing editor, Viv Regan.