Why Black Lives Matter has been bad for black people
BLM's mythmaking about racist policing has unwittingly contributed to a violent crimewave.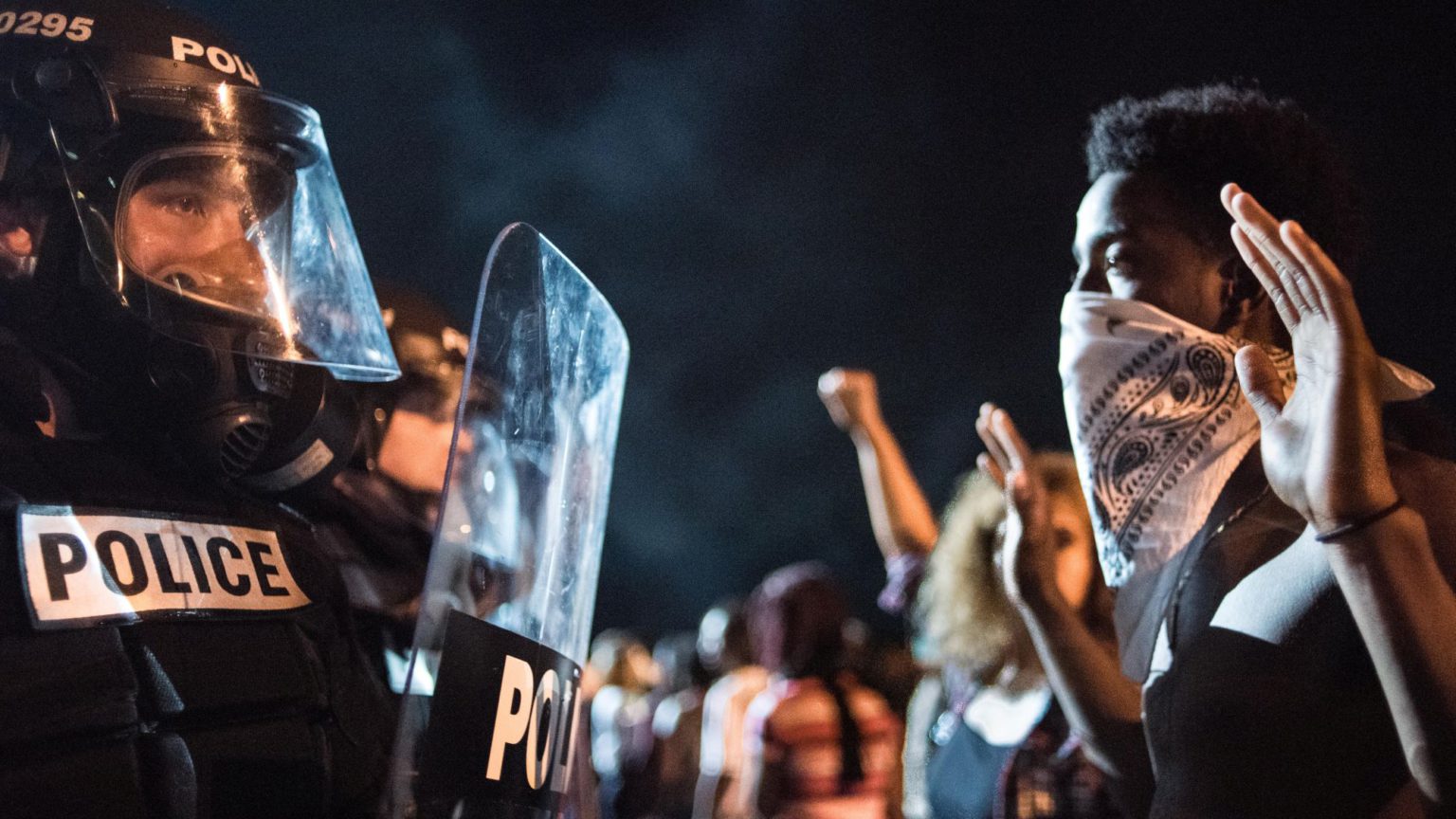 What sort of person – what sort of monster – could deny that Black Lives Matter?
The Black Lives Matter movement dominated upper-middle class discourse in the US between 2015 and 2017, and made international figures of activists like Shaun King and DeRay McKesson, before disappearing from the headlines over the past year or two. It is generally thought of in a positive light even today. BLM activists made stark and unforgettable points: Cherno Biko said that police 'murder' an innocent black man every 28 hours. They backed this up by pointing to a litany of what were often described as racially motivated police shootings: Michael Brown, Alton Sterling, Philando Castile, and more.
The movement was responsible for many major American police departments adopting mandatory body cameras, and for a return in some areas to less intrusive strategies of 'community policing'. Good and noble work, surely?
Not so fast. I, like other centre-right social scientists, including Heather MacDonald, began empirically to investigate the #BLM movement over the past few years. To an overwhelming extent, I found that the movement's core claims were wildly exaggerated or simply false.
American law-enforcement officers actually kill very few people of any kind on an annual basis, and black people are not overrepresented among police shooting victims once a basic adjustment for group crime rates is made. Many or most of the shooting victims lionised by Black Lives Matter were not heroes, but rather street criminals killed during violent scuffles with police. And, finally, the police pull-back cheered by BLM and its allies has produced a 'Ferguson Effect' that caused US murders to jump by more than 1,500 in a single year.
The first point is the most important. The US, and the other Western countries, are not full of murderous killer cops ('psychopaths with badges') executing completely innocent people of colour. As I note in my new book Taboo: 10 Facts You Can't Talk About, about 1,200 Americans of all races were killed by police during the representative year of 2015, around the time Black Lives Matter began. Only 258 of these people, or 21.5 per cent of the total, were African American. According to my calculations, the total number of unarmed black folks killed specifically by white cops was 17.
Several scholars have pointed out that the percentage of people killed by police who happen to be black – 22 per cent in this case – is higher than the overall percentage of blacks in US society, which is 12 to 13 per cent. Fair enough. But even this difference disappears if we adjust for the higher black crime rate. It is this that largely predicts encounters with police. The black crime rate was 2.4 times the white crime rate, according to the latest Bureau of Justice Statistics report. Short take: there is no police war on black people.
In this context, the specific high-profile incidents popularised by BLM take on a new gloss. Rather than examples of near-murder, of black men being gunned down with no provocation or reason, many are revealed to be tragic but mundane incidents where criminals were killed while struggling with the police. We now know that 'the gentle giant' Michael Brown, most often pictured in a high-school graduation gown, was a linebacker-sized legal adult who committed a brutal strong-arm robbery just before being shot while apparently fighting with a uniformed police officer for his gun.
Similarly, the Alton Sterling case, perhaps the defining BLM matter to take place in the American South, turned out to involve a career criminal and convicted paedophile who was shot while carrying a loaded gun. Police were called to the scene specifically to respond to a report that Sterling was threatening another minority man with his gun.
Even those #BLM cases which indisputably were regrettable tragedies, and there certainly were some, seem rarely, if ever, to have been motivated by racism. In the Philando Castile situation, for example, a popular and professional school-district employee was killed while attempting to pull out a fully legal firearm in a safe way. Awful stuff. The Hispanic police officer who killed Mr Castile had mistakenly identified him as the perpetrator of a recent armed robbery in the area. Just as the overall narrative of police 'genocide' collapses under close investigation, so do most of the individual cases that comprise it.
However, history shows us that widespread belief in things which are not actually real can exert significant influence on human affairs. This was certainly the case with the Black Lives Matters narrative. Due almost entirely to officers' fears of being labelled racist or trigger-happy, law-enforcement officers in multiple major cities began to police less aggressively.
In my hometown of Chicago, which was probably not atypical, police stops dropped by an astounding 90 per cent between 2015 and 2016: from 157,346 during the first quarter of 2015 to 20,908 during the same period of 2016. Unsurprisingly, gun violence and other major crimes skyrocketed in Chicago and nationally too, a phenomenon referred to by law-enforcement officials as the 'Ferguson Effect'.
The effect is quantifiable. FBI data indicates that US murders increased by a remarkable 1,530 between 2015 and 2016, surging from 15,883 to 17,413. This increase came on top of an earlier jump from 14,164 murders in 2014, the year of the Michael Brown shooting, to 15,883 in 2015. While Hispanic and white ethnic communities were hit hard by this unexpected crimewave, its impact was greatest among black Americans.
Heather MacDonald has noted that 'nearly 900' more black people were murdered in 2016 than in 2015, on top of an 800-plus victim increase between 2014 and 2015. As a direct result, the 7,900-odd blacks killed in 2016 were 1,305 more than the white people killed (which includes Hispanics), despite the white population being itself quite violent and five times as large as the black population. Notably and unfortunately, this new normal for crime seems to have stabilised among all races: the January 2017-January 2018 reporting year saw 17,294 murders, barely 100 less than 2016.
The intentions of most BLM activists, surely, were of the best. However, facts do and must matter when we judge political movements. In reality, Black Lives Matter was to a striking degree based upon false claims, supported by dubious anecdotes, and actually responsible for an upsurge in violent crime. It is hard to avoid a brutal but accurate one-sentence epitaph: Black Lives Matter got a lot of young brothers killed.
Wilfred Reilly is author of Taboo: 10 Facts You Can't Talk About, published by Regnery.
To enquire about republishing spiked's content, a right to reply or to request a correction, please contact the managing editor, Viv Regan.