No, Boris is not the most 'sinister' threat to media freedom
And Labour's authoritarians are no champions of free speech and accountability.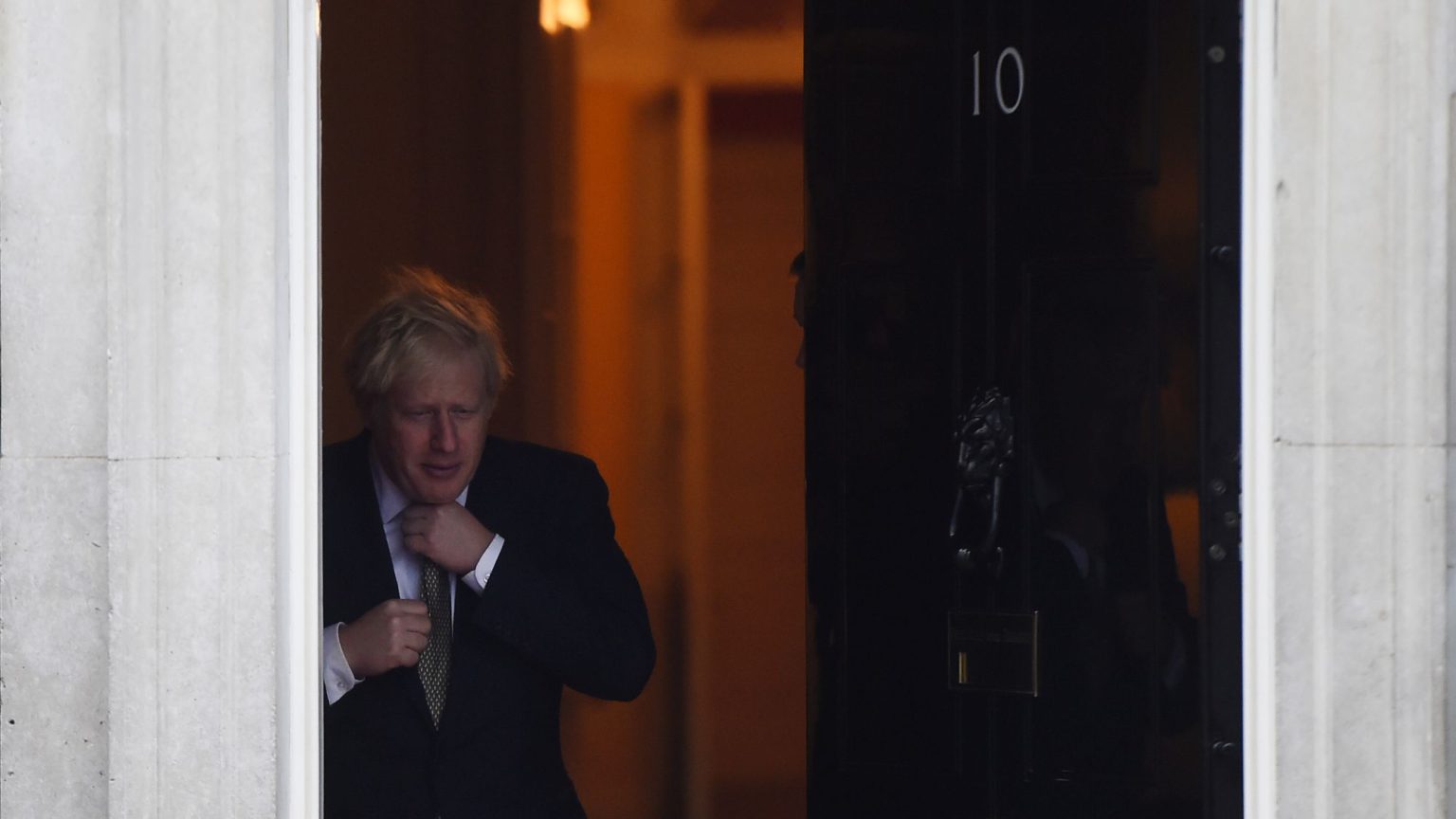 We have witnessed plenty of bizarre things lately in the Through-the-Looking-Glass world of UK politics. Few, however, have been more surreal than yesterday's spectacle of the illiberal, press-hating Labour Party and its media allies posing as champions of press freedom and free speech against the Tory government. It was almost as if Corbyn's Remainer Labour had suddenly started attacking Boris Johnson for not being sufficiently pro-Brexit.
This all started when 'the lobby' – the elite group of accredited political journalists who cover parliamentary and government business – had a fall-out with Johnson's advisers and walked out of a planned briefing. Since some self-important lobby scribes apparently believe that they are the news, this tiff was broadcast as if the barricades were going up at the end of Downing Street.
According to the journalists, the government blocked certain members of the press from attending a briefing. Labour and the even-less-liberal-minded Scottish National Party quickly denounced this as a 'sinister', 'Trump-like' assault on press freedom – 'the cornerstone of our democracy'. All of which might make you wonder why Corbyn's Labour stood in the General Election on press-bashing policies that promised to reduce that democratic cornerstone to rubble.
What happened on Monday was that, after the government's normal morning press conference, 10 Downing Street planned a 'technical briefing' on trade negotiations with the EU for some political editors. The select group included pro-Boris newspapers such as the Telegraph, the Sun and the Mail, alongside anti-Johnson outlets such as the BBC and the Guardian. This was not the first time the government has held a selective briefing, and Johnson's is not the first government to pick and choose which parts of the media it talks to.
This, however, took place in the context of rising tensions between parts of the media and the government. Johnson has barred his ministers from appearing on Today – BBC Radio 4's flagship current-affairs programme – and reportedly banned them from socialising with political journalists. His team recently infuriated the lobby by committing the cardinal sin of moving their daily briefings from parliament to just up the road in Downing Street. The prime minister's big 'Brexit Night' message to the nation was also filmed by his own Downing Street team and broadcast on social media, with the miffed Remainstream TV channels refusing to carry it live.
Against this background, some lobby members excluded from Monday's meeting – from titles including the Mirror, the i, HuffPost, PoliticsHome and the Independent – showed up at 10 Downing Street and demanded entry to the trade briefing.
According to the Guardian, 'journalists on the invited list were asked to stand on one side of a rug, while those not allowed in were asked by security to stand on the other side'. The horror, the horror. The invited journalists, including BBC political editor Laura Kuenssberg and Robert Peston of ITV News, then crossed the rug and walked out in solidarity with their excluded colleagues.
Now, let's be clear: this was a stupid and unjustfiable thing for the Tories to do. No doubt they are right to look upon the BBC and the rest of the Remainstream media as political opponents more than objective reporters. But so what? Press freedom is a universal liberty that needs to be upheld for all, warts and all, whether we like what publications say or not. Staging such a public show of excluding some journalists made Johnson's team appear petty-minded, petulant and proscriptive – hardly a demonstration of its claim to be 'the most transparent government in decades'.
None of that, however, explains the hysterical reaction of the opposition parties and their media allies yesterday. Desperately groping around for something / anything with which to hit back at the dominant Boris, they have shamelessly tried to pose as champions of press freedom and free speech to accuse Johnson of leading us down the 'road to authoritarianism'.
Labour culture spokesperson Tracy Brabin (no, me neither; apparently she used to be in Coronation Street and EastEnders), raised the lobby spat in the House of Commons, declaring that 'press freedom is a cornerstone of our democracy and journalists must be able to hold the government to account'. A senior Labour source accused Boris Johnson of 'using Trump-like tactics to avoid media scrutiny. If members of the Cabinet truly believed in freedom of speech, they would stand up to No10 and call out this disgraceful behaviour.' SNP culture spokesman John Nicolson agreed: 'It's an approach to the press borrowed from Trump. It's sinister.'
Invoking the dreaded name of 'Trump' is of course meant to suggest that there is something almost fascistic about the Tory attitude to media freedom. Yet if there is a truly 'sinister' threat to that lifeblood of democracy in British politics today, it comes from the likes of the Labour Party, the SNP and their elitist allies.
One of the few clear statements that the gormless Jeremy Corbyn made during the election campaign was when he declared that, 'I ask our media, as good journalists, to just report what we say'. Corbyn's Labour was outraged by the freedom of the media to ask awkward questions, reveal embarrassing truths and hold politicians to account. That's why Labour promised to stage another 'Leveson II' showtrial of the popular press and to implement punitive laws to force publishers to sign up to Britain's first state-backed press regulator since 1695. Corbyn once even dreamed of effectively nationalising the news, with state-funded media outlets promoting 'public interest' journalism – as defined by the authorities, not the public, of course.
In short, Corbyn said that if you want to read government-approved journalism in a state-sponsored media – vote Labour. What was that about authoritarianism?
Anybody who imagines this will change under a new Labour leader should recall that the apparent front-runner, Sir Keir Starmer, was the director of public prosecutions who launched the biggest state witch-hunt of journalists in a modern democracy. Dirt-digging Sun journalists were arrested in dawn police raids on their homes and spent years in limbo, before being cleared by juries who found them guilty only of doing their jobs.
The media must indeed be free to hold the Tory government to account, and we need to defend media freedom for all. But we also need to settle accounts with the more 'sinister' enemies of free speech in British politics, and not let Labour's authoritarians get away with staging a phoney war for press freedom as an anti-Tory stunt.
To enquire about republishing spiked's content, a right to reply or to request a correction, please contact the managing editor, Viv Regan.