Let Britain not be the last to leave
The battle for Brexit has shown the EU is incapable of change.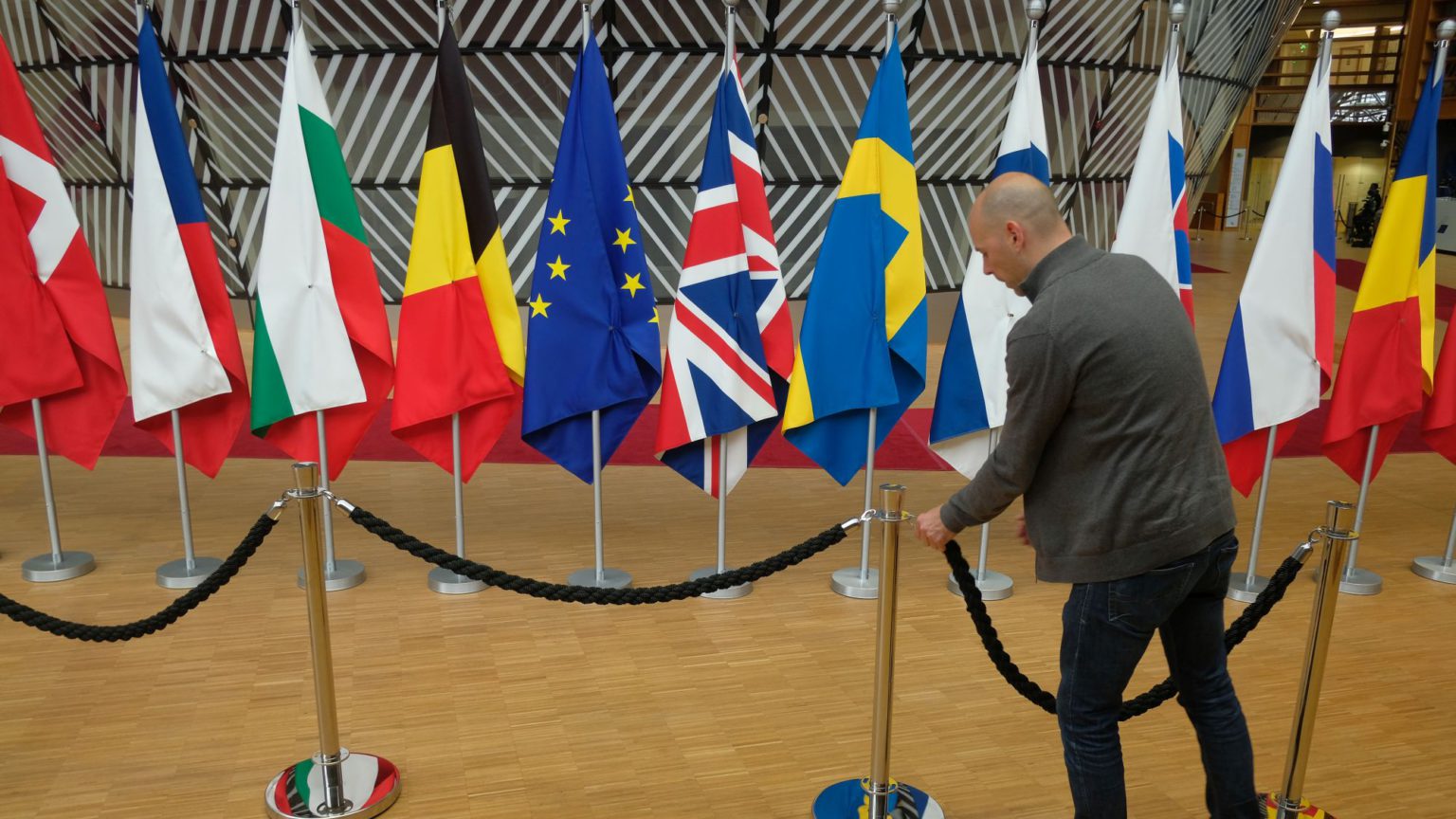 So the day of liberation has finally arrived. Or the day of isolation. It depends on your political persuasion. Today marks the date the UK finally leaves the European Union. What a glorious time to be alive. Or what terrible times we live in.
In truth, many Brexiteers will today have some pangs of regret. As joyous it will be to sever our association with this wretched, bullying, anti-democratic behemoth, there will still be that nagging feeling that we are parting ways with our continental European cousins (some of whom suffer from the delusion that the EU is the embodiment of Europe). There will also be the remorseful reflection that it didn't have to come to this.
If only the EU had been a little more conciliatory and less dictatorial in the past three-and-a-half years. If only it had listened more and hectored less, then many liberal Brexiteers would have been prepared to listen. Maybe if the EU had given David Cameron some return of powers in 2013, as he asked for, many Britons would have felt placated, satisfied that they had 'taken back control'. Maybe if Tony Blair hadn't let in two million migrants, who he hoped would be cheap labour for big business and potential Labour voters, but whose presence also alienated a lot of people in northern towns.
Maybe if those who had voted for Brexit hadn't spent the past three-and-a-half years being told that they were thick, low-information, racist, soon-to-be-dead rogue and peasant slaves. Even then we might – just might – have been persuaded of the virtues of a second referendum. But that haughty misnomer, 'The People's Vote', gave it away. A small, noisy, arrogant coterie of intransigent Remainers thought they knew what was best for 'the People', an abstract noun so beloved of dictators who believe they know what's good for folk.
Their recent spiteful and bilious behaviour as they have realised the end is nigh – the petulant 'Bollocks to Brexit' sloganeering, the tears and collective mental breakdown witnessed in the European Parliament on Wednesday, Terry Christian wanting elderly Brexiteers to die of the flu and for the rest of us to lose our jobs – are symptoms of babyish fanatics who weren't to be reasoned with in the first place.
To be fair, Christian and the like represented a hardcore minority. And maybe a compromise could have been reached. But in truth, compromise was never going to happen between the UK and the EU. The European Union dogmatically adheres to its 'four freedoms': the free movement of goods, labour, services and capital over borders. These have been enshrined in a number of treaties, including the Maastricht Treaty of 1992. They are inviolable, being the logical consequence of the desire to create a united Europe, which was the real endgame of the so-called Common Market in the first place.
Today, the first of the EU's members has declared self-determination and a return to democracy. Let it not be the last.
---
The EU is not Europe
It is perhaps ironic that this year marks the 250th anniversary of the birth of Ludwig van Beethoven, whose last movement from his 9th Symphony – 'Ode To Joy' – has been appropriated by the EU as its anthem. This is characteristic of the organisation, which likes to portray itself as an inherently benign force, the guarantor of peace on the continent and the custodian of European civilisation (even though it can't agree to have any real symbols of European civilisation on its banknotes for fear of causing denominational competition – a symptom of the EU's inherent instability).
Beethoven, who brought classical music from the classic era to the romantic, and who invented the 'shock and awe' symphony as we know it today, is widely regarded as one of the greatest composers, if not the greatest composer. But he's more than that. He is the quintessence of both German and European civilisation. He is of the Pantheon that includes Plato, Da Vinci, Shakespeare, Voltaire, Mozart, Picasso and the rest: creative geniuses who gave us our civilisation's finest art, music, literature, philosophy and architecture.
They represent Europe at its apex of genius and creativity. They have nothing to do with the EU, which has given us tariffs, directives, treaties, legalese, harmonisation laws, centralising technocracy, external borders, economic misery in Greece, and endless speeches from bureaucrat-kings. It is worth repeating this, because people continue, willingly or not, to make the confusion: the EU is not Europe. We are leaving the former. We remain at the heart of the latter.
---
When competitive eaters die
Many people find competitive eating and food-eating competitions distasteful, if not repulsive. Gluttony is an age-old vice in Western culture, a sin that seems all the more appalling in an age in which we have become accustomed to seeing people literally starving to death on news bulletins. This is why the appearance of Man vs Food on the Dave channel in the early part of the past decade was met with a mixture of fascination and horror. Is this man really trying to eat a 42-inch pizza in less than five minutes… in the name of entertainment?
So when a competitive eater comes a cropper there is the unspoken understanding that he or she has only got what they deserved. This was the case in Tuesday's Times, with the story headlined 'Woman, 60, dies during cake-eating contest'. It related to a competitive eater who croaked during an Australia Day cake-eating competition 'while attempting to consume numerous pieces of coconut and chocolate sponge'. Another competitor attested that the woman went into cardiac arrest after she 'shovelled that lamington [cake] into her mouth'.
The report noted other gluttony-related deaths. In 2009, Boris Isaev from the Russian city of Chernyakhovsk 'won a contest to consume the most pancakes but died choking while accepting his prize'. In 2012, an American in Florida died 'minutes after winning a cockroach-eating contest'. In 2013, Bruce Holland died in a pie-eating contest in Queensland. 'Mr Holland's last words were "Jeez, this chilli pie is hot".'
All very amusing, to be sure. Greedy pigs die hilariously. And yes, there is something unedifying about eating competitions. But there is one thing worse than gluttony, and that is wasting food, something most of us are guilty of. So who are we to chortle from on high at those who actually eat everything on their plates? I mean, think of all the starving children in Ethiopia?
To enquire about republishing spiked's content, a right to reply or to request a correction, please contact the managing editor, Viv Regan.