Labour's crisis is even worse than it realises
None of the leadership candidates can fix the severe problems facing the party.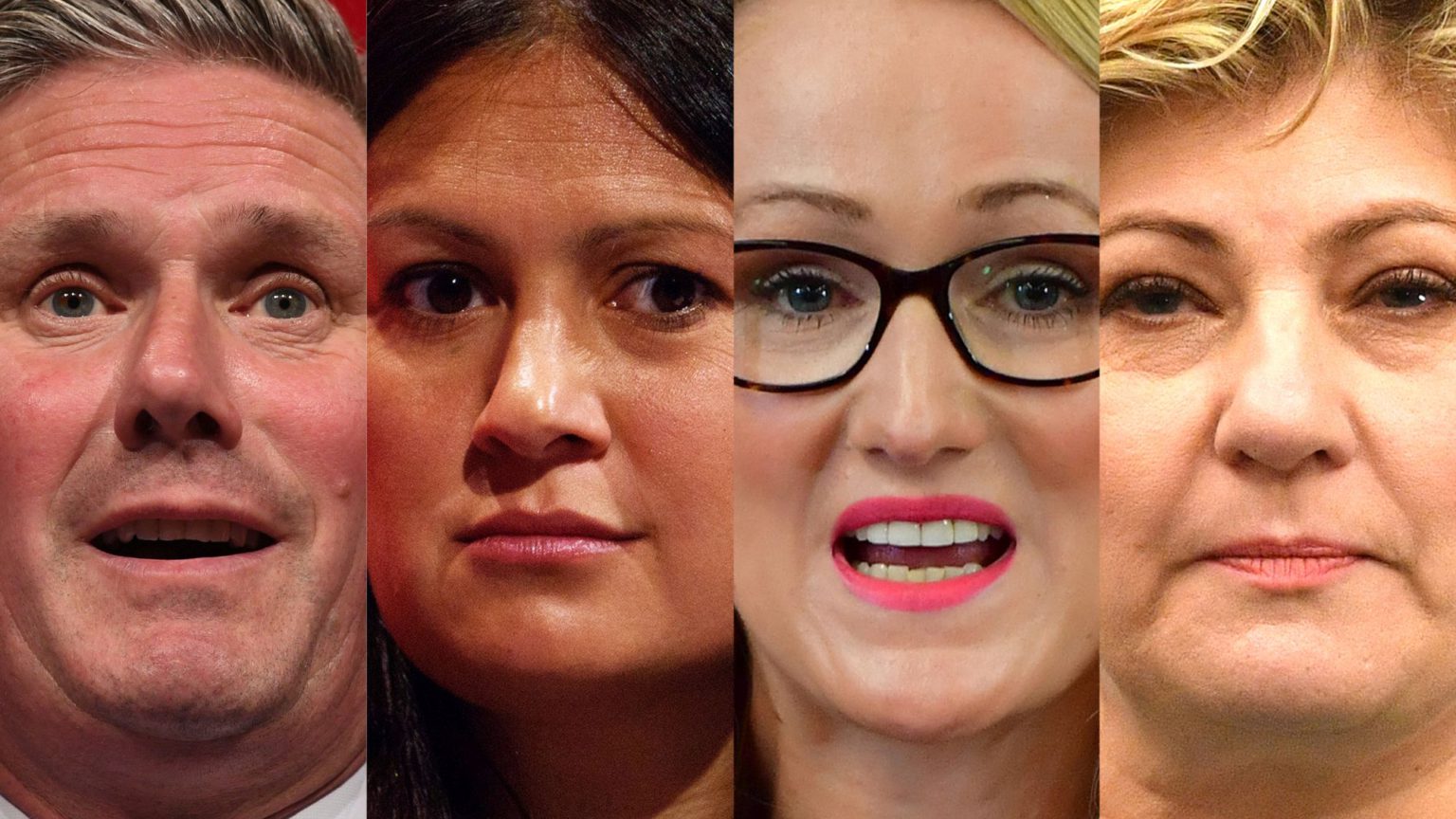 The Labour leadership race rolls on. Two contenders have already pulled out in somewhat comical circumstances. Clive Lewis failed to get more than five nominations from fellow MPs. Jess Phillips' claim that Labour needs a female leader (ie, her) now looks odd considering she has withdrawn and endorsed not only Emily Thornberry but also Keir Starmer… who's a bloke.
When thinking about the Labour leadership election, I am reminded of a conversation I had with a Brexit Party supporter after a local social event a couple of months before the General Election in December. After much discussion of the politics of the time, and speculation about what would come next, he predicted that, once Brexit was over, I would return to Labour, the party of which I was a member until 2019. Indeed, a few friends have now asked me the same question: with Corbyn gone, and our exit from the EU apparently safe, will I go back to my original party?
The short answer is no. But what's interesting is that Labour seems to be working on the same assumption that my fellow Brexiteer was: with Brexit out of the way, those who left Labour, or who stopped voting for it because of its Brexit policy and other related issues, will now come back. This strikes me as at best idealistic, and at worst arrogant.
The evidence that this analysis is at work is abundant. All six candidates who entered the leadership race are Remainers. Three of them were key members of the shadow cabinet that made it party policy to call for a rigged second referendum. Clive Lewis said racism was 'at the heart' of Brexit, Jess Phillips pledged to campaign to remain in the EU, and Lisa Nandy took the opportunity to warn about 'divisive nationalism' in a thinly veiled critique of what she thought had motivated Leavers. All the candidates voted against Theresa May's withdrawal agreement, except Nandy, who backed it at its third attempt, only to oppose Boris's deal after the election. Meanwhile, the party leadership appears to be trying to make John Bercow a peer. I mean, come on.
And get this: Rebecca Long-Bailey, one of the favourites, gave Corbyn's leadership, presumably including his vacillating and comical Brexit policy, a rating of 10 out of 10. Not much hope of moving on from the failures of Corbynism if she wins, then. For her, Magic Grandpa literally couldn't have been better, and therefore the very best she can do is to do as well as him. I hate to break it to you, Rebecca, but you'll have to do a whole lot better than that if you are to have any hope of getting a sight of power.
The other favourite, Starmer, was directly involved in drafting Labour's dreadful Brexit policy. That alone should rule him out of contention for the leadership. But, if anything, it has probably given him a greater chance of success – which only goes to show how unrepresentative the party membership is.
There are two things Labour is failing to recognise. The first is that Brexit is an issue over which much of Labour's traditional support base feel totally betrayed. Such people don't just feel a bit let down by a lack of clarity, or mildly disappointed that Labour chose the wrong policy. They feel that their votes have been ignored by those claiming to be their political representatives. They feel that their democratic rights as equal citizens have been put under threat. And they are right.
The second is that the Brexit vote is not the only thing separating Labour from its traditional support base. People have been drifting away from Labour for years. Many stopped voting during the New Labour years, put off by the rise of a middle-class managerial elite in the party, which promoted a new social liberalism at the expense of any substantive radicalism. For example, there was the green light given to mass immigration by Tony Blair's government without consulting or even informing the public. Labour has actually been losing working-class votes, both generally and to the Conservatives, since 2005. Brexit clearly wasn't the cause of this deep-rooted break between Labour and its traditional base.
Labour lost huge amounts of its 'red wall' territory in the December election. Now that many of these constituencies have broken with the habit of a lifetime and voted Tory, it will be easier for them to do so again. December was not a one-off. As such, Labour is wrong to think that Corbyn himself was the only problem and that a new face with similar policies will solve the problem. Much as Corbyn was a liability, his out-of-touch leadership was only a reflection of the transformation of Labour into a party for middle-class activists and virtue-signallers. Yes, there are still many good people who campaign for Labour and vote for Labour. But ultimately, Labour can no longer claim to be the party of the working class. And barring a major change of direction – the like of which no current candidate is offering – this situation will get worse.
Paddy Hannam is a writer. Follow him on Twitter: @paddyhannam
Picture by Getty.
To enquire about republishing spiked's content, a right to reply or to request a correction, please contact the managing editor, Viv Regan.