Failing white working-class boys
White working-class boys are being let down by an education system ruined by identity politics.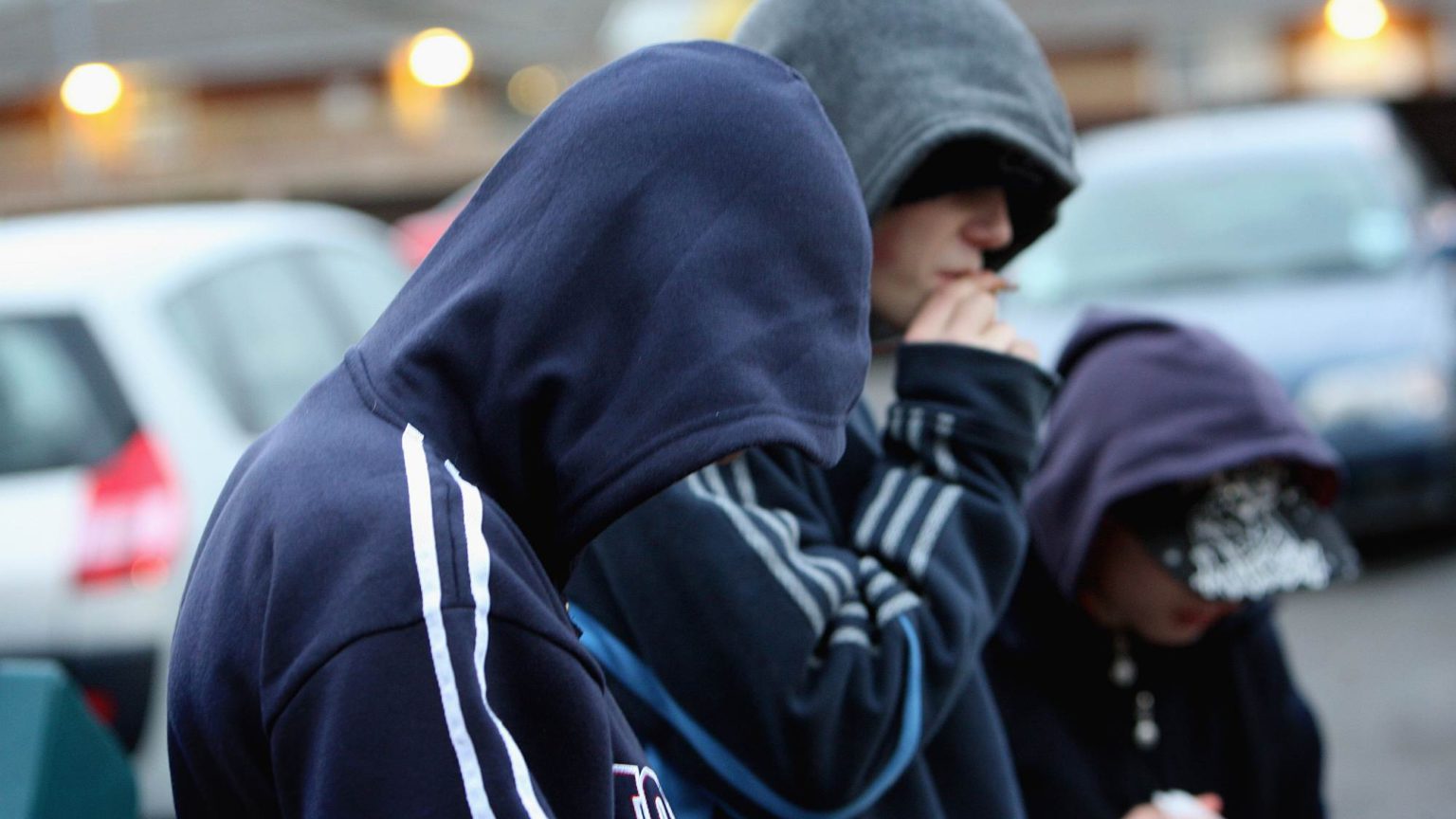 So the handwringing goes on. White working-class boys are behind almost every other group at GCSE level. They are hugely underrepresented at university, and private schools even refuse bursaries to help them. Worse still, this failure continues into adult life, the government doesn't keep records on most of it, and few even talk about it.
But the problem has been on the radar for well over a decade. A 2008 report showed that the GCSE grades of white working-class boys eligible for free school meals (FSMs) fell to the bottom of the pile, as black working-class boys' results began to improve. Girls were, and still are, more successful across the board.
From 2006 until 2011, I was director of the Boxing Academy, a charity for excluded students in Tottenham. You couldn't get grants or funding unless you explained how you were going to help disadvantaged minority groups. This was okay for us. Our students were mostly black and they deserved extra support. But white working-class boys eligible for FSM, with the same needs and the same broken homes, got nothing.
The reports a decade ago on failing white working-class boys should have focused minds. But they didn't. Instead, curricula and funding continued to favour minority groups and girls at the expense of others.
The authorities were behind the curve then, and now those boys from mid-2000s are adults. So what has happened to them? We don't really know because there is no clear research. Any information we get on white working-class boys eligible for free school meals (FSM white boys) in adult life is hidden in the broad category of white male, which also includes Eton-educated sons of millionaires, so it tells us little.
But while there is little evidence regarding outcomes in adulthood, it is possible to get a broad idea of how FSM white boys have done later in life.
For example, unemployment among black males in the UK in 2019 was at a scandalous nine per cent. This shows support is still needed and that the action taken in the past 20 years isn't working. White-male unemployment in 2019 was 3.8 per cent. This is near to full employment, so nothing to see here.
But, while we don't have data on white working-class males, look at the unemployment in areas where those FSM white boys from a decade ago grew up, and where they are likely to be overrepresented in the population. In the borough of Hartlepool, for instance, the male unemployment rate is nine per cent.
Benefit-claimant rates by parliamentary constituency in 2019 provide a better like-for-like comparison. Tottenham, one of the most diverse constituencies in the UK, has a claimant rate of five per cent. Constituencies with a large white British majority fare worse. Middlesborough has a claimant rate of 9.4 per cent. In South Shields, it is 9.2 per cent. In Blackpool South, it is 8.1 per cent. If it were possible to identify those who were FSM white boys at GCSE level, you could bet the claimant rate pushes 20 or even 30 per cent.
We know that some minority groups are overrepresented in the prison population. For example, despite people from ethnic-minority backgrounds making up just 13 per cent of the national population, they make up around 27 per cent of the prison population. But of the remaining 87 per cent of the white British national population, what proportion are FSM white boys who failed their GCSEs? Again we don't know. But we can have a guess. Over half the prison population is functionally illiterate, and we know educational failure is overrepresented in prison. So, again, it is probable that much of that white prison population consists of FSM white boys. That would be a significant overrepresentation.
How many of those men were excluded from school and went to pupil referral units? Around 71 per cent of children at PRUs are white British. They do not come from middle-class homes. The fact that over 42 per cent of students at PRUs are FSM again indicates an overrepresentation of working-class white boys.
For almost all of these boys, it all starts with a broken or abusive family. In the UK there is no available research in this area, but in the US there is solid evidence to suggest that this is where it all begins. Changes in social morals, patterns of work, employment and culture have all had a massive impact on poor working-class men. Both black and white British boys, and others without the traditional values of sub-continental cultures, have suffered from the collapse of the traditional working-class family and community.
It is everything I saw at the Boxing Academy. Broken families, father-absence, low aspiration, a macho, physical culture, the need for an identity, purpose, acceptance and love. These problems need answering. For these kids are far more likely to be victims and perpetrators of crime, join gangs, suffer from substance abuse, and develop mental illness.
The truth is that white working-class boys are one of the main casualties of the 20th-century culture war. The liberal left won, and inaugurated the new world of identity politics based on race and gender. This divisive ideology won't help kids if they are white.
Brexit tore the mask away, and now we know how the liberal left sneer and laugh at the white working class. Middle-class white men get off easily. They can keep quiet. Or they can join the ranks of the self-loathing, check their privilege and volunteer for diversity training.
But white working-class boys went to school and learned Britain was a uniquely bad country. They learned to be ashamed of themselves and accept that they were sexist and racist. One award-winning teacher said that sometimes it seemed that the only white, male role-model in the history curriculum was Adolf Hitler.
Our education system trashes the heritage of these boys. They never learn of the millions who died prematurely and horribly in the Industrial Revolution. Tens of thousands of bodies still lie buried in mines around the country. Men, women and children. For their descendants the cycle of poverty never stopped turning.
So if you really want to understand why working-class white boys are failing in childhood and adulthood, I will tell you. It is because our metropolitan elite doesn't like them. And when people don't like you, they are often nasty to you. Especially when they have a lot of stupid ideas to back them up.
The solutions are simple. Give these boys the same funding and support as others. Just as Black History Month has helped build self-esteem for black boys, let's allow white boys to be proud of themselves and their history. And let's give them the skills and values to achieve in life and in work.
Simon Marcus is a writer, political consultant and former government adviser.
Picture by: Getty.
To enquire about republishing spiked's content, a right to reply or to request a correction, please contact the managing editor, Viv Regan.