The ugliness of the cultural-appropriation debate
A fashion brand has been denounced for putting white models in cornrow wigs.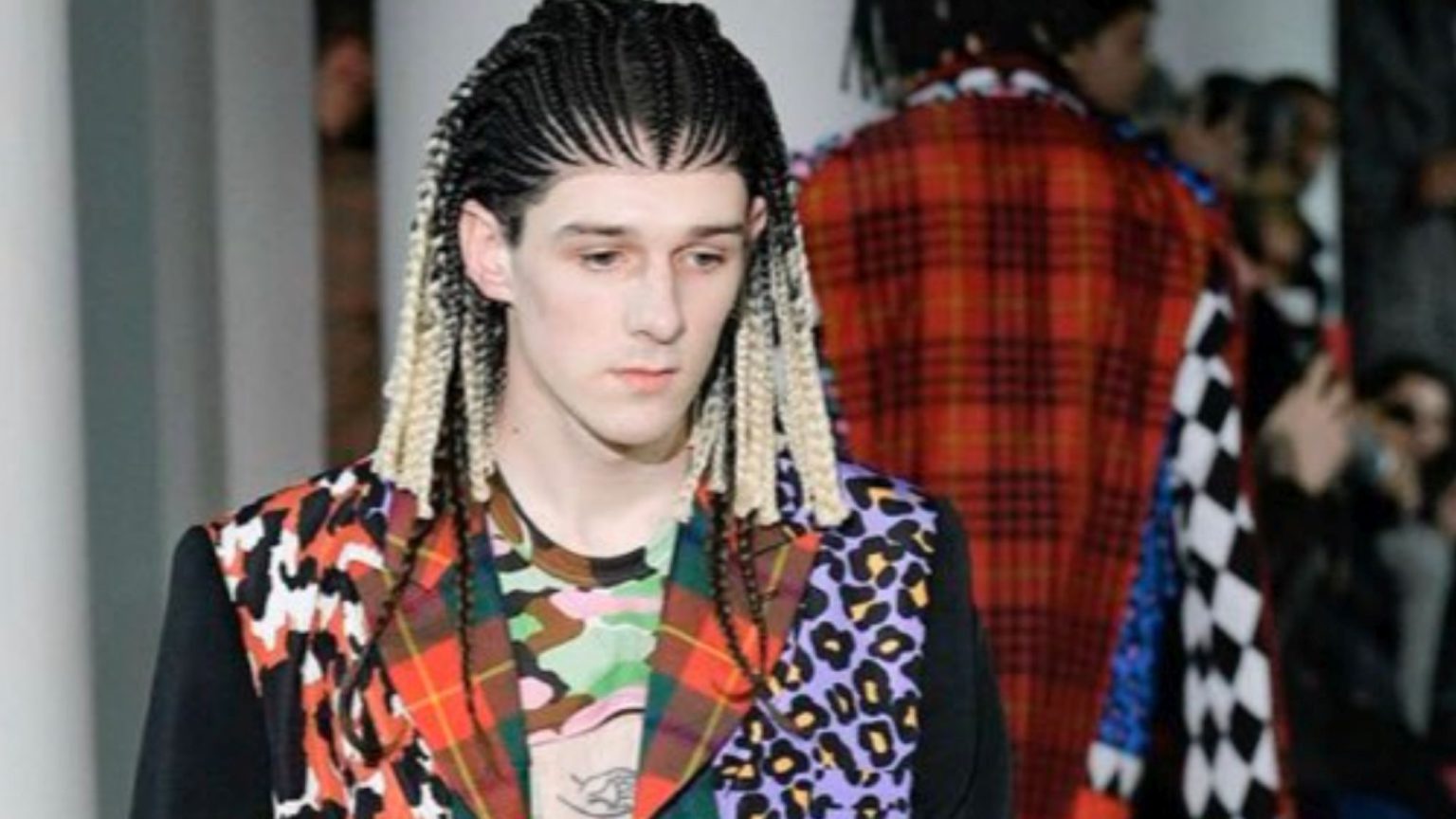 Japanese fashion brand Comme des Garçons has been accused of cultural appropriation for sending white models down the runway wearing cornrow wigs during Paris Fashion Week. Hairstylist Julien d'Ys said he was inspired by 'Egyptian princes' and meant no offence, but he has since apologised for causing 'hurt'.
While in days gone by it might have been acceptable just to laugh at the pretentiousness of these fashionistas (the clothes are as much an eyesore as the wigs), nowadays hairstyles can become a cultural crime, if worn by people of the wrong race. Kylie Jenner and Katy Perry have both caught flak for culturally appropriating cornrows in recent years. White people who wear dreadlocks have also come under fire. They are accused not of looking silly, but of plundering other cultures and perpetuating white supremacy.
In the topsy-turvy world of wokeness, challenging this alleged form of 'racism' results in the strict policing of racial boundaries. Artists and designers are, in effect, told to avoid finding inspiration in cultures that are not 'their own'. In this way, culture becomes racialised, and yet this is presented as enlightened and progressive. What's more, alleged left-wingers find themselves talking about trivialities like hair, while the real material issues affecting ordinary people are downgraded.
Indeed as the Comme des Garçons row rumbled on, members of the CGT union and some gilets jaunes were protesting outside the Mobilier National, where a Hermès catwalk show was taking place. One of the protesters cracked an egg on a Vogue editor's head. Strangely, these protesters were more concerned about cuts to their pensions than the cultural crimes that may or may not have been committed on the catwalk.
Picture by: YouTube.
No paywall. No subscriptions.
spiked is free for all.
Donate today to keep us fighting.
Donate online
To enquire about republishing spiked's content, a right to reply or to request a correction, please contact the managing editor, Viv Regan.