Why teens should learn and earn
The death of the teenage Saturday job is bad news for us all.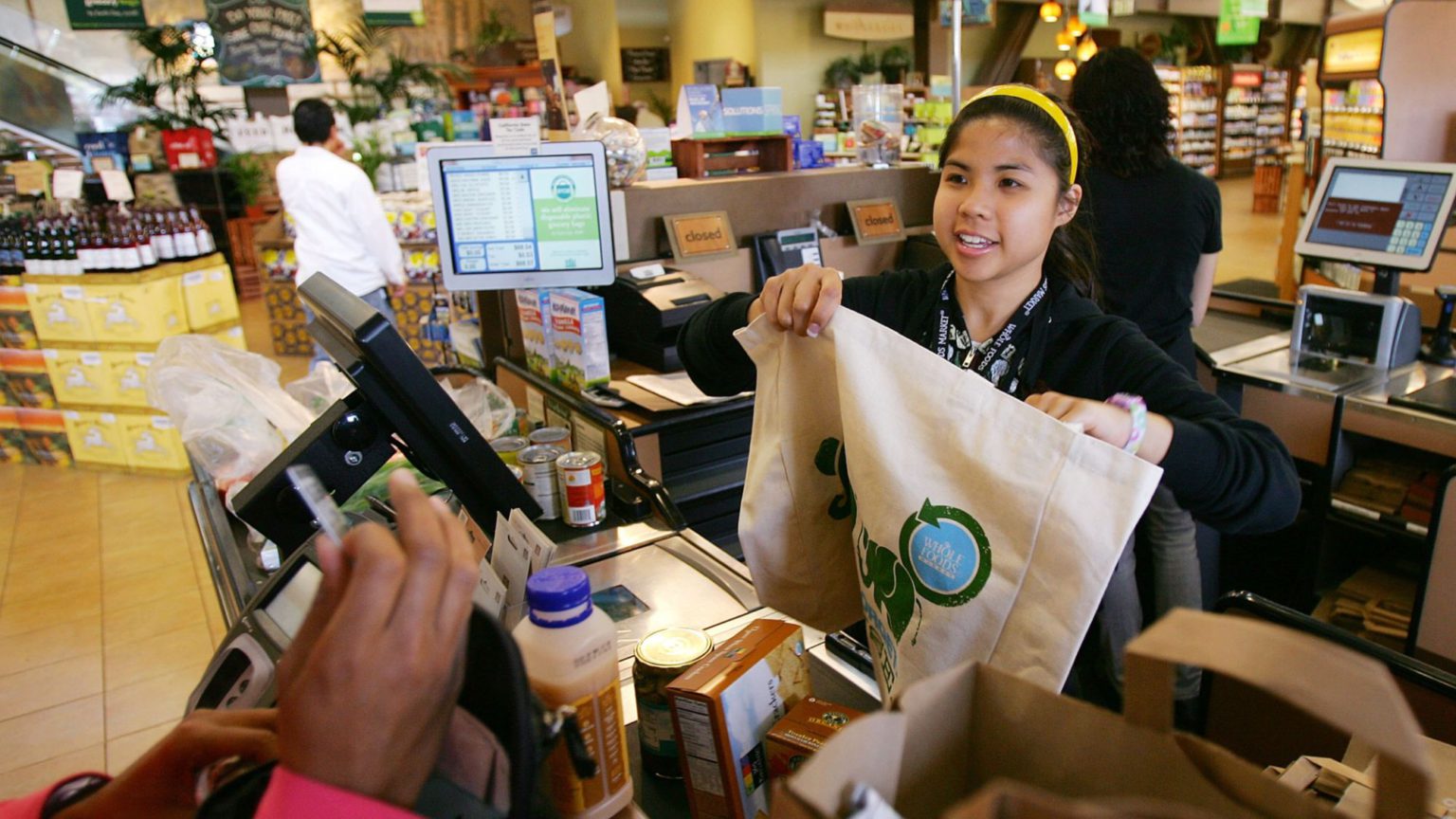 'Never ever', a briefing report examining an increase in the number of people in the UK who have never worked, made headlines this month. Published by the Resolution Foundation, it highlighted the declining number of young adults with Saturday jobs. It showed that the employment rate of 16- to 17-year-olds has almost halved over the past two decades – from 48.1 per cent in 1997-99 to 25.4 per cent in 2017-19.
In truth, we don't need a report to tell us that teenage employment has all but disappeared. Teens used to be visible working in newsagents, corner shops, cafes, restaurants, hairdressers and supermarkets. Now they are nowhere to be seen.
So, how did this happen?
It would be all too easy to blame work-shy Generation Snowflake, too busy on social media or gaming to be bothered with stacking shelves in a supermarket. But that is unfair. It is adult society that has changed, not young people. Each year, in my role as a career counsellor, I tell Year 8 students (13- to 14-year-olds) that they can now get a job and earn their own money. I find that no one has ever mentioned employment to them before. Neither their parents nor, if they have them, their older siblings, who also don't work. Many of them assume you have to be 18 to be able to work.
In the past it was seen as perfectly natural for teenagers to work. Yet today, many adults, particularly those in officialdom, think the very idea is akin to 'modern slavery'. They assume that anyone who employs a teen must have a dodgy hidden motive. Additionally, many middle-class parents further the decline of teen employment by urging their children to focus solely on the academic side of life. The pressure to get into a high-achieving sixth form and then on to a top university means that many teenagers spend time that could be spent earning a bit of cash being privately tutored or embroiled in revision timetables.
The decline of youth employment affects us all. It used to be possible (and desirable) because we, as a society, agreed that it was useful and necessary for teenagers to learn about work through getting a job. We trusted the local newsagent, grocer and hairdresser to introduce teens to the responsibilities of the adult world. As a result, intergenerational conversations took place on a daily basis within communities. Teens were visible behind shop counters, on market stalls and at your front door making deliveries. Without this visible contribution to society through work, these same teens have come to be viewed as gangs of unruly ne'er-do-wells in hoodies.
Teenagers miss out massively. The opportunity to develop a work ethic and become a productive part of society is hugely beneficial for a teenager. In the workplace, they have to be on time and dress correctly. If they miss a shift, they won't get paid. The boss will call them out if they misbehave or are lazy. They are treated as an adult by customers and colleagues, and earn respect for doing a job well. They learn the joys of workplace banter and, more importantly, how to deal with it. They gain a certain degree of financial independence and the knock-on effects for confidence and maturity of outlook are significant.
Teens need a good academic education, but that alone is not enough. We should expect and demand more from and for them. The best place to learn about responsibility, self-respect and duty, and about standing on your own two feet, is in the workplace. We need to cultivate a new generation of robust, independent kids for a Britain that is trying to make its way in a new world.
Jason Smith is a careers counsellor in London.
Picture by: Getty
To enquire about republishing spiked's content, a right to reply or to request a correction, please contact the managing editor, Viv Regan.