Roger Scruton and the burden of non-conformism
A great thinker and a true cultural dissident – he will be missed.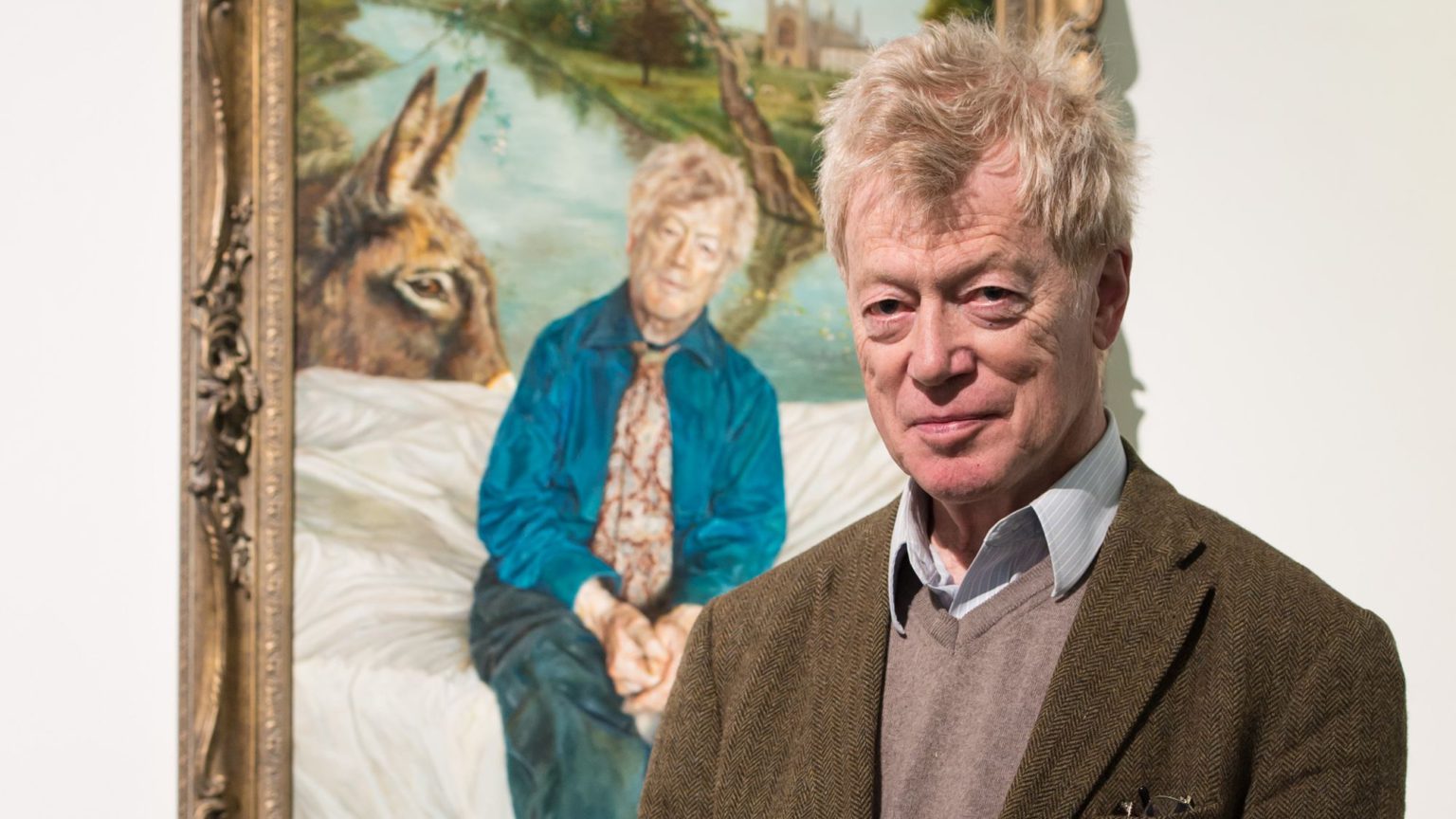 The death of Roger Scruton is a devastating loss for his family, and also for the intellectual life of Europe.
He was without doubt the continent's leading conservative thinker. Unlike most philosophers, he was an active public figure who bravely fought for unfashionable but vitally important causes. He was a traditional Tory who served as an adviser to Margaret Thatcher and other party leaders. Yet in my conversations with him, I was never in any doubt that I was talking to a genuine Renaissance man.
He could effortlessly shift the discussion from Kant's Critique of Judgment to Burke's idea of the sublime and then offer reflections on current trends in art, music and culture.
He was a prolific writer, whose interests ranged from wine to sexual desire through to beauty and aesthetics. His writings on the meaning of conservatism stand out as some of the most accessible contributions to that political tradition.
His writings inspired many to understand that our traditions are precious assets that must be preserved for the benefit of future generations. He taught that art and education must be appreciated in their own right. In contrast to the current relativistic climate, he upheld the primacy of moral judgment. His views were dismissed by his utilitarian and technocratic critics as old-fashioned and irrelevant. However, his writings showed that humanity's legacy, its past moral and aesthetic achievements, endured and continued to inspire those who cared to open their eyes.
Though many saw Scruton as an archetypal English patriot and intellectual, his influence extended throughout the world. He inspired conservatives throughout Europe, the United States and Australia. He was particularly loved by Eastern Europeans: they remembered his solidarity and support for dissidents in the Cold War era.
He became a point of reference for people who took pride in their national traditions and way of life. In my travels throughout Europe, I frequently get the impression that Scruton is more widely read and appreciated outside the UK than within it.
In the current era, it is not easy to be a conservative intellectual. Anyone who upholds traditional conservative ideals is likely to court unpopularity. Those, like Scruton, who speak with great eloquence and subtlety often find themselves maligned by the post-Sixties cultural establishment.
I first encountered the venomous hatred these people directed at him in the spring of 1987. I was sitting in the senior common room of my college, perusing a copy of his book Art and Imagination, when one of my colleagues confronted me and asked: 'Why are you reading that shit?' When I explained that I was interested in the philosophy of mind, my colleague gave me a look of contempt and reprimanded me for wasting my time on a 'right-wing bigot'.
Sadly, in recent years the climate of intolerance towards conservative voices has intensified and Scruton had to bear the brunt of the animosity against cultural dissidents. Throughout his life, he bravely faced his critics. However, even he must have been unprepared for what he described as the 'hate storm' provoked by his appointment as chair of the UK government's Building Better, Building Beautiful Commission in 2018.
He was brutally attacked by sections of the media following the publication of a heavily doctored interview in the New Statesman that suggested he was a bigoted anti-Semite. What must have pained him most was the refusal of Theresa May's Tory government to support him. The government responded to the witch-hunt by relieving him of his post. Officials cowardly acquiesced to a campaign designed to ruin Scruton's reputation and name.
Fortunately, the New Statesman interview was eventually exposed for what it was: a lowlife journalistic hit-job. Nevertheless, this incident, which coincided with Scruton's failing health, took its toll. Reflecting on the events of 2019, Scruton noted that 'during this year much was taken from me – my reputation, my standing as a public intellectual, my position in the Conservative movement, my peace of mind, my health'.
Last month, when I saw Roger at the Hungarian Embassy in London, where he was awarded an honour by prime minister Viktor Orbán, I was struck by the serene fortitude of a man facing the end of his journey. He must have known, though, that although he was frail in body, his formidable contribution to European culture remained strong and would continue to influence and inspire future generations.
Conservatives are often dismissed as boring conformists. Scruton was anything but boring. Through the example he set, he demonstrated that genuine conservatism is antithetical to the cultural conventions of our time. His refusal to acquiesce to the prevailing zeitgeist suggests that in today's Anglo- American sphere, genuine conservatives must now be ready to bear the burden of non-conformism.
No paywall. No subscriptions.
spiked is free for all.
Donate today to keep us fighting.
Donate online
To enquire about republishing spiked's content, a right to reply or to request a correction, please contact the managing editor, Viv Regan.