The trial of Christine Keeler
A new BBC series brilliantly portrays the early Sixties and the Profumo scandal.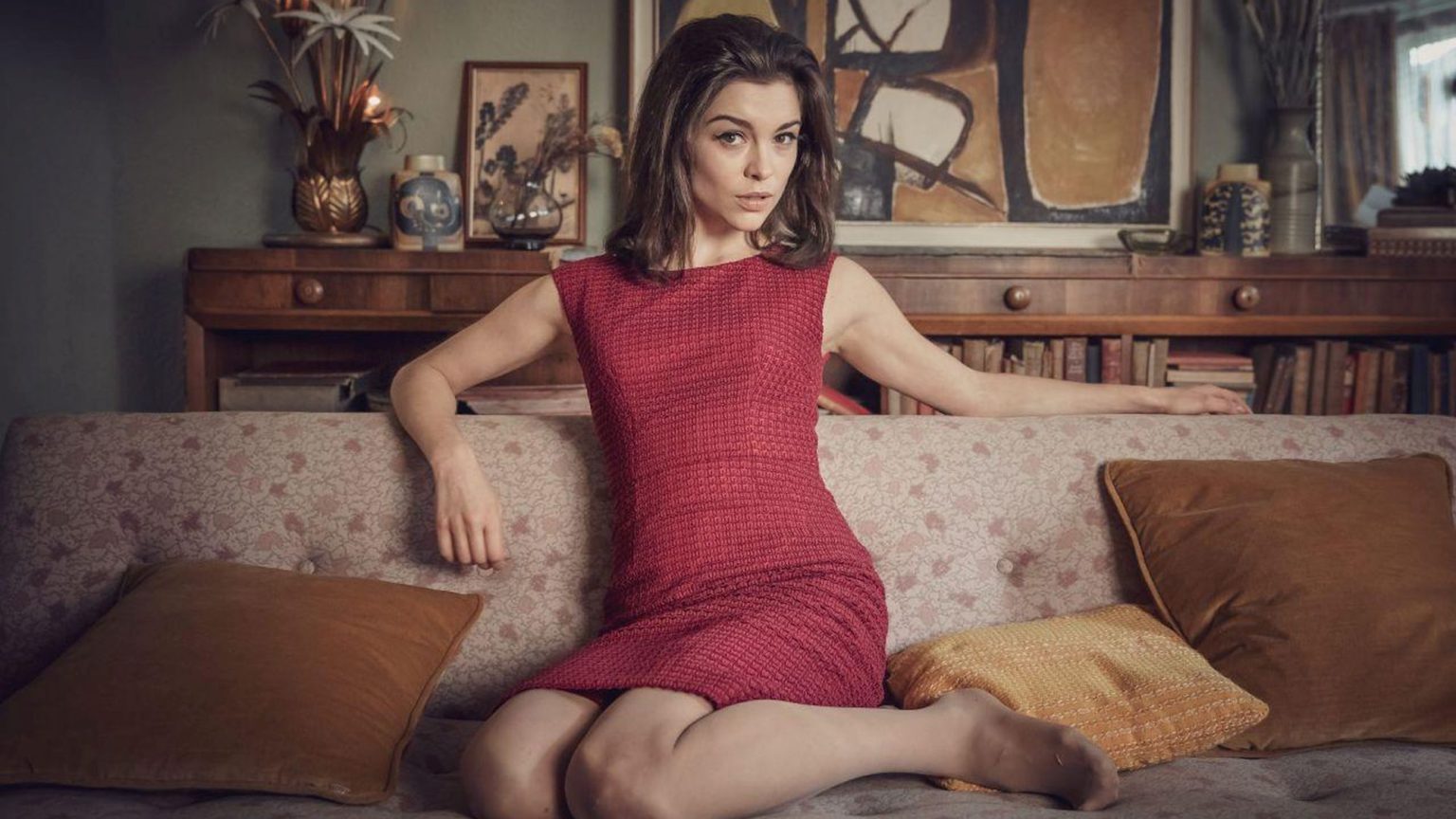 The Trial of Christine Keeler, the new BBC TV series dramatising the Profumo Affair, is thrilling. Of course, the real-life story of this politics-and-sex scandal that rocked Britain in the early Sixties is so compelling that it needs no embellishment. So, wisely, the BBC is keeping to the facts.
The casting and acting is excellent. Sophie Cookson captures all the guile-free innocence and teenager-going-on-30 bloom of Keeler, who was just 19 when she was briefly involved with the then secretary of state for war, John Profumo, and, reportedly, a Russian diplomat too. Ellie Bamber captures very well the wit and sophistication of Mandy Rice-Davies, Keeler's friend and fellow showgirl. The series highlights the key differences between the two women – most strikingly, Christine's greater vulnerability and sense of damage, which was partly due to her awful mother.
James Norton plays Stephen Ward, the society osteopath who brought together Keeler, Rice-Davies and various political and public figures. Norton conveys Ward's inscrutability and kindness, his outward bravado masking a life that was, like a domino house, dependent on all the parts remaining strictly in place.
Ben Miles is an excellent Profumo: entitled, used to having his own way, infatuated with the nymph Keeler, but genuinely devoted to his government post and his wife, despite his serial adulteries.
Nathan Stewart-Jarrett's portrayal of Keeler's black boyfriend Johnny is potent. He shows us Johnny feeling driven to distraction and violence by Keeler's prostitution (I say 'feeling', because of course all adults have agency over their actions). The moment he gets sent down, after Keeler inexplicably lied in his trial for possession of a firearm, is stirring and upsetting.
But of course, it must have been unbearable for Keeler, too, to know that the only way for her to live her life as she wanted was to cultivate friendships with benefits with wealthy men. By a certain point, she had developed too many expensive habits to keep herself any other way. Johnny, like many others in this true drama, was driven to despair by unrequited love for Christine.
The tragedy of Keeler's life in the Sixties was that the men who were capable of giving her the love and emotional security she so needed were not able to keep her in the manner – or manor – to which she had become accustomed.
There is so much to be observed about British society in the Sixties in this deft dramatic representation. The ghettoisation of blacks. The racism they faced. The judgemental nature of those who deemed themselves 'respectable'. The vast chasm between the working-class and the privileged. The double standards regarding male and female sexuality, always exacerbated when class prejudice was brought into the equation. People weren't shouting 'slut' at the married, middle-aged Profumo, but at the free and single Christine.
It was a time of racism, misogyny and classism. And sometimes, those who seemed to embrace the 'freedom' of the era the most enthusiastically – those men who could 'buy' young, impressionable girls – caused the most pain.
And yet, it was also an exciting, buzzing period in British history. The sexual revolution did bring casualties – mainly women – but it also brought laughter, fabulous pop music, gorgeous clothes, scrumptious make-up and hair, recreational drugs, and fun. The generation gap between middle-aged people and younger people had never seemed so vast. People felt alive, and the increasing openness about sex meant that they didn't have to marry the first person they slept with.
One thing that is so clear from this dramatisation is the youth and defencelessness of the girls involved. Sure, they could talk tough and use their sexuality to procure days out and posh meals. But because they were working-class girls in the city, they were at the mercy of others. And however paternal and generous mentors like Stephen Ward seemed, their largesse was always dependent on the girls playing their pretty little poppet roles. Young people not born into money really had very little power, and, because of this, they had little autonomy, despite the heady glamour and hedonism of their existence. That's the real story of Christine Keeler.
Leyla Sanai is a writer.
Watch the trailer for The Trial of Christine Keeler:
To enquire about republishing spiked's content, a right to reply or to request a correction, please contact the managing editor, Viv Regan.