What are your preferred genital nouns?
A new safe-sex guide for trans people shows we have reached peak trans-Orwellianism.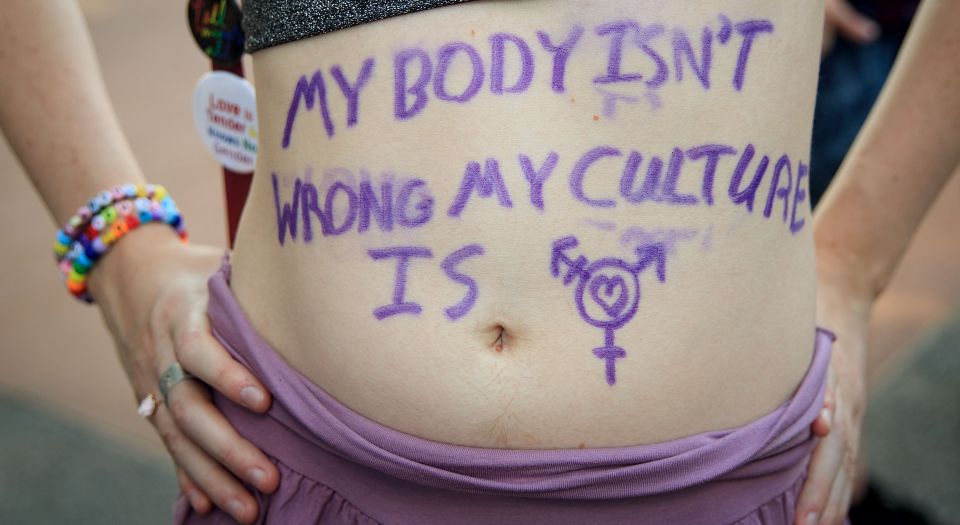 The Human Rights Campaign Foundation, America's largest LGBT lobbying group, has produced a guide called Safer Sex for Trans Bodies. And it contains some truly remarkable distortions of everyday language.
The Human Rights Campaign Foundation: https://t.co/Tc6dO3GO4p pic.twitter.com/WYDlVcr7Sy

— Amir Sariaslan (@AmirSariaslan) January 8, 2020
One section of the guide redefines the terms we use for genitals, apparently to make them more 'inclusive'. To the uninitiated, 'dick' means penis, the male member. But according to the guide, 'dicks come in all shapes and sizes and can belong to people of all genders'.
Female anatomy is much more complicated, apparently. The word 'vagina' is used not to refer to a woman's genitals, but to a post-op trans woman's genitals: 'We use this word to talk about the genitals of trans women who have had bottom surgery.'
A woman's vagina is instead referred to as a 'front hole', the guide goes on. 'We use this word to talk about internal genitals, sometimes referred to as a vagina', it says. This neat distinction leads to some truly bizarre sentences, such as, 'Surgically-created vaginas are also not as stretchy as front holes'.
Much like previous attempts to erase the word 'woman' by instead referring to uterus bearers, non-prostate owners or womxn, there is more than a whiff of misogyny to the term 'front holes'.
These new definitions might be confusing, but that's just the beginning. You might have heard of preferred pronouns, but the guide introduces us to what we might call preferred genital nouns: 'In most cases, the best thing you can do is ask which words a person uses to describe their body. Remember: our bodies are our own to name and use.'
We have reached peak trans-Orwellianism.
To enquire about republishing spiked's content, a right to reply or to request a correction, please contact the managing editor, Viv Regan.