Ricky Gervais bursts Hollywood's woke bubble
'Come up, accept your little award, thank your agent and your god, and f**k off.'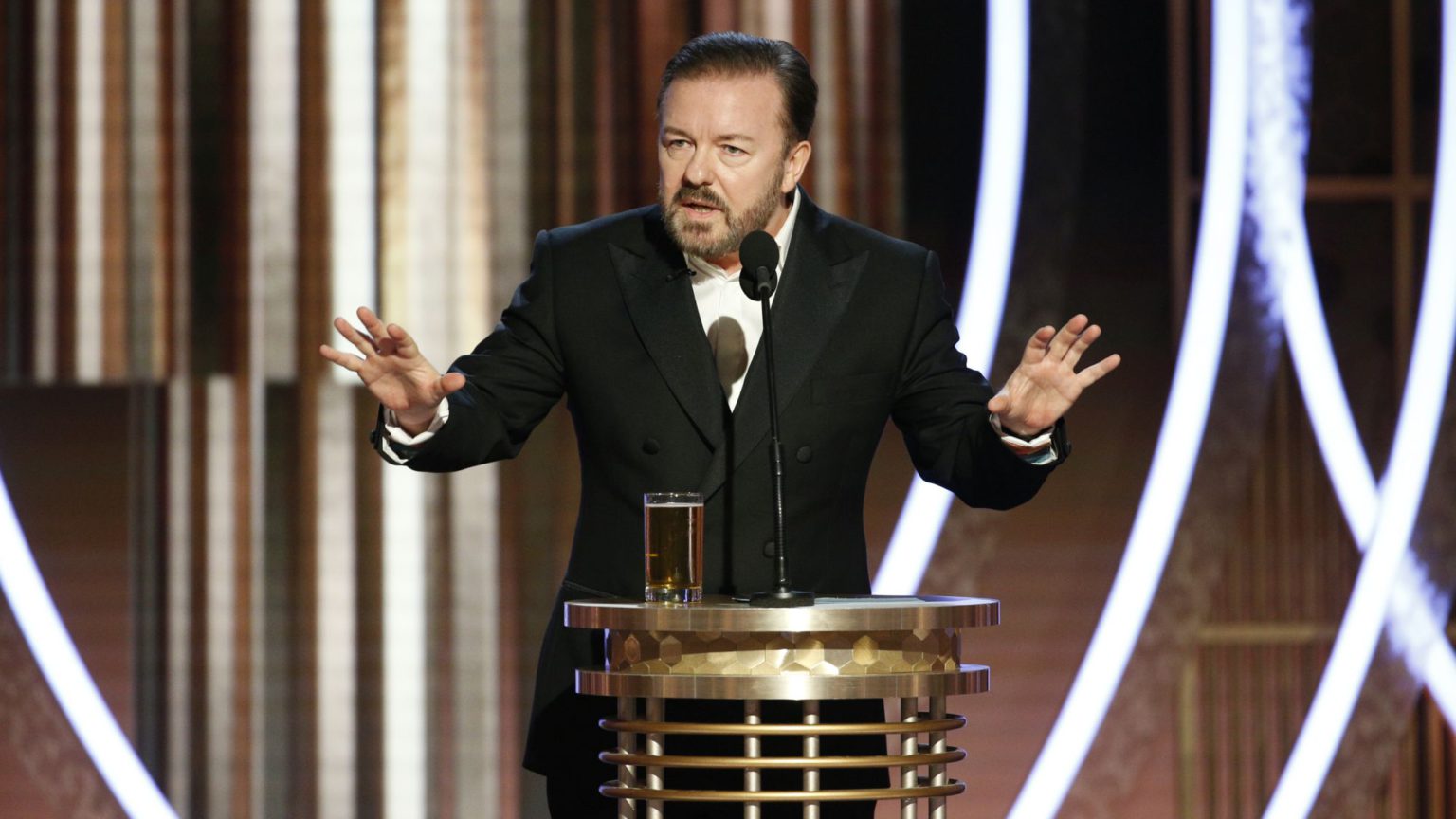 Comedian Ricky Gervais hosted the Golden Globes for the 5th – and possibly last – time last night. He used his slot to take aim at the wokeness that has made Hollywood more insufferable than ever:
Ricky Gervais kicks off The #GoldenGlobes. pic.twitter.com/ZSdqiWMudx

— NBC Entertainment (@nbc) January 6, 2020
Gervais warned actors against using their award speeches to bang the drum for woke causes:
'You're in no position to lecture the public about anything. You know nothing about the real world. Most of you spent less time in school than Greta Thunberg. If you win, come up, accept your little award, thank your agent, thank your god, and fuck off.'
Gervais's monologue roasted the celebrity audience over Hollywood's seemingly endless laundry list of scandals, from Harvey Weinstein and Jeffrey Epstein ('I know he's your friend, but I don't care'), to race rows and the university-admissions scandal ('I came here in a limo tonight and the licence plate was made by Felicity Huffman').
He joked that Hollywood wokeness is curiously absent when it comes to corporate practices from the likes of major producers like Disney, Amazon and Apple ('a company that runs sweatshops in China').
It is Hollywood's hypocrisy that made Gervais's routine so funny and so necessary. For years, sanctimonious celebrities have looked down on the public, lecturing us about how to live and how to vote, while at the same time their industry has been mired in scandal.
Three cheers to Ricky Gervais for bursting the woke bubble.
To enquire about republishing spiked's content, a right to reply or to request a correction, please contact the managing editor, Viv Regan.