Why the elites are cheating
The college-admissions scandal reveals much about modern America.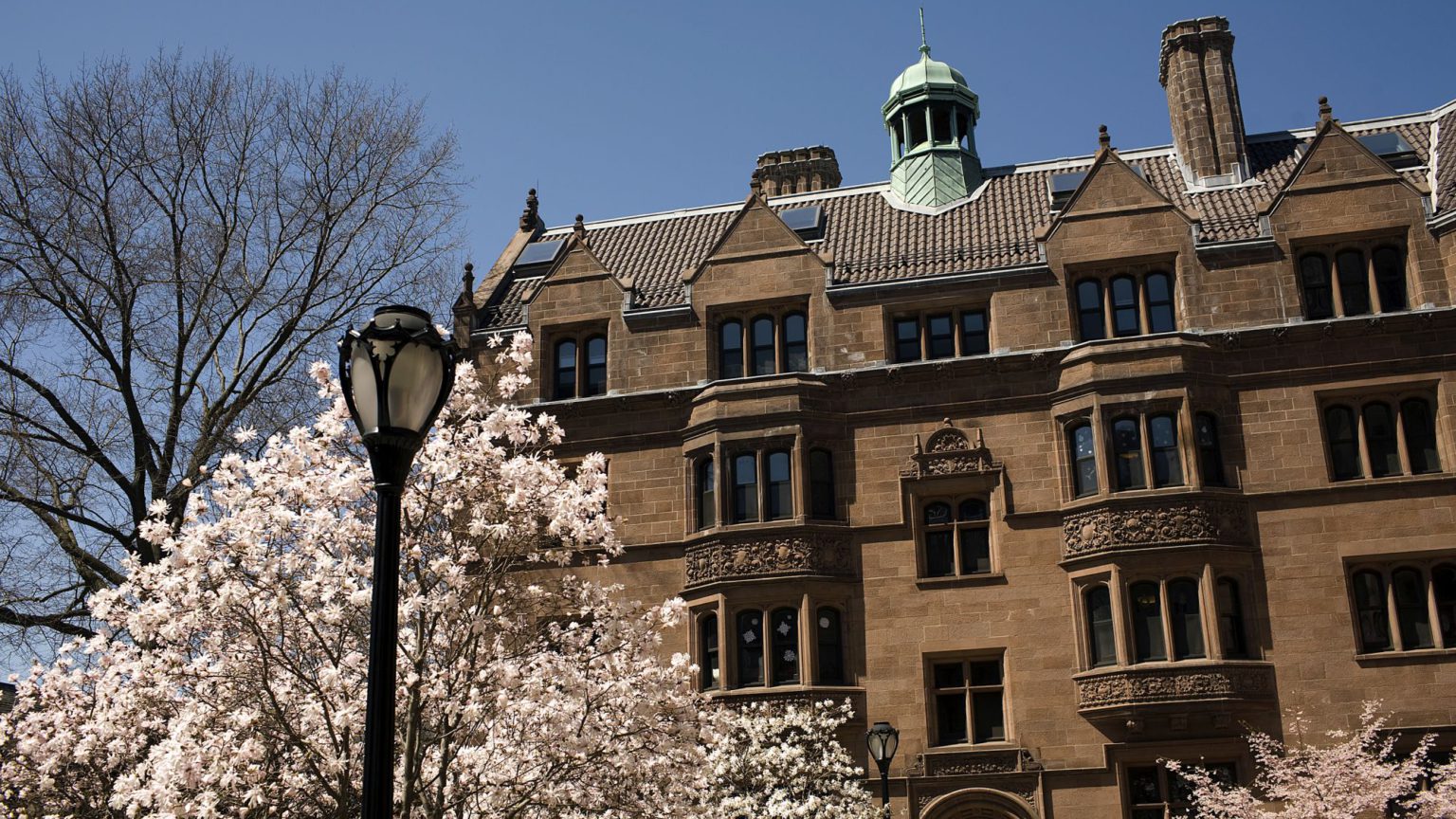 In Crazy U: One Dad's Crash Course for Getting His Kid Into College, Andrew Ferguson tells of wealthy parents who will spend $40,000 on a private counsellor to guide them through the admissions process for the Ivy League and other elite universities. How desperate and foolish these people are, I thought. And what easy marks for a scam.
Well, it turns out that, when it comes to college admissions, there are even more desperate, foolish and gullible rich people out there. Last week, US prosecutors, in a case dubbed 'Varsity Blues', charged dozen of wealthy parents, including Hollywood celebrities and business leaders, with using bribes, bogus exam scores and fabricated athletic records to get their children into Yale, Stanford and other prominent universities. At the centre was Rick Singer, a college-admissions counsellor turned fixer, whose alleged crimes, according to the charges, included arranging bribes to sports coaches and standardised test proctors, for fees of up to $1.2million per student.
This story has the country riveted, as it involves outrage over unfair barriers to the elite world, glee at watching the rich and (somewhat) famous receiving an embarrassing comeuppance, and elements of comedy (like doctoring a photo to make a student look like a water-polo player). And it's not the only scandal to hit American college admissions recently: there is an affirmative-action lawsuit that accuses Harvard of discriminating against Asian-Americans; and the case of Ivy League schools that were fooled by a Louisiana school that produced fraudulent transcripts for its black students.
The latest Varsity Blues scandal is, first and foremost, a story of the merely wealthy wanting the privileges of the super-wealthy. Elite colleges will – legally – take a donation of $10million or more from a well-connected parent, in exchange for allowing the scion to enter the so-called 'back door'. But while that fee might be doable for the 0.1 per cent, it is out of the price range of the bottom rung of the one per cent. Hence, Singer's offer to them of a 'side door': for a cheaper fee, he would find a way to assuage the anxiety of rich families who, in Singer's words, wanted a 'guarantee'.
For decades, the Ivy League and other elite universities have claimed that admissions are based largely, but not exclusively, on academic merit. Some are now arguing that Varsity Blues proves that claim is a sham. But this case, in itself, in fact shows that merit remains a component, and an obstacle to the rich. Affluent parents want to pass on privileges to their children. However, unlike in the early 20th century, they cannot simply pay their way, and this causes anxiety. With only about five per cent of applicants being accepted by the Ivies, competition is fierce and most kids of the privileged do not get in. So-called 'legacies' – children of alumni – certainly have an advantage, as about a third are accepted, but they typically must attain high test scores (legacies have above-average test scores compared to the class generally). Varsity Blues highlights that academic barriers still exist, and even CEOs and celebrities have to resort to illegal activity to get what they could have easily obtained in the past.
At the same time, universities themselves have been undermining their own claim to be meritocratic institutions. Admissions are far from wholly based on academic achievement. Instead, elite universities stress that they evaluate candidates using a 'holistic' process, which includes factors such as race / ethnicity, legacy status, athletic and artistic achievements, social activism and charity work. As the Harvard lawsuit trial revealed, admission officers now see themselves as social engineers who 'curate' a class profile.
The holistic process itself feeds a frenzy and encourages gaming. The process is such a black box that parents can become susceptible to counsellors (or fixers) offering to unlock its secrets. Listening to counsellors who say kids must distinguish themselves via extracurricular activities (or, God forbid, they will have to go to a state school), frantic wealthy parents send their kids to build homes in Guatemala, just to help their chances of admission. It's not hard to see how such a subjective system, managed by individual admissions officers along with sports coaches, can be open to corruption.
Most Americans want university admissions to be fair and merit-based, but the process is moving further away from that approach. For sure, there can be problems when elite institutions like the Ivy League claim the mantle of meritocracy to justify their privileged position. They can certainly be condescending (Harvard's slogan is 'We bring the best people to Harvard'). Unlike older elites, the current crop often feels more strongly that they have earned the right to rule because they are smarter, not just because they were born into the right family. This is meritocracy as a ruling ideology.
In the wake of Varsity Blues, some argue we should give up on the notion of merit altogether, and socially engineer a class the right way this time – with more people of colour rather than rich whites. But ditching merit-based admissions to university, simply because the idea of meritocracy has ideological uses for the ruling elite or is used as a cover for the continuance of privilege, would be throwing the baby out with the bathwater.
Moving to a more subjective entrance system than we have today, where academic achievement matters even less, would be worse. Historically, the move to objective standards, including the introduction of standardised testing, facilitated positive social change. In particular, national tests helped to remove the limits on the number of Jewish students being allowed into elite academic institutions. In recent years, however, we have seen a downplaying of standardised tests in favour of opaque 'holistic' admissions, most often justified on the grounds of diversity and affirmative action. Indeed, colleges go to great lengths to be 'diverse' and 'inclusive', to the point where black students are admitted with lower scores on average.
African-Americans are under-represented in elite universities relative to the population generally. However, the answer to that situation should not be to lower the admission standards, but instead to put greater efforts into pre-college education. Varsity Blues shows that we shouldn't complain about affirmative action, say some, because the elite have their own methods of rigging the system. That just won't fly. Most people are opposed to the latest scandal because they think it's not fair; they think the kids of these celebrities and business leaders are taking the seats that more deserving kids should get. They want a fair system, not a different form of rigging.
Lost in all of the discussion of elite-college admissions is the purpose of education. It is all about getting in the Ivory Tower, not what happens once inside after admission. As any parent who goes on a campus tour today knows, universities sell themselves on their country-club amenities – the luxury dorms and food halls, the climbing walls and tailgate parties. Very little is said about the academic side, and even then it is presented as mainly a means to a career.
This mindset animated the players caught up in Varsity Blues. As Olivia Jade Giannulli, daughter of an actress and fashion designer who got into USC on false premises, said on YouTube: 'I do want the experience of game days, partying – I don't really care about school, as you guys all know.' It's remarkable that the parents of Giannulli and other faked-admission students did not express any worries that their underqualified children would survive the rigours of academia. As they and others know, not much is demanded of students today, with grade inflation and nearly all students of elite universities earning a diploma.
The Varsity Blues scandal comes at a time when the elite is coming under pressure from a new populist sentiment in society. Just as trust in those running other major social institutions – such as government, business, the media and religion – is at a low, so trust in those running academia is also receding, with Varsity Blues just the latest blow to their reputation. It is not as if most Americans are directly affected by this scandal – after all, only about half of the college-aged population starts a higher-education course, with only half of those finishing it, and only a miniscule percentage of them are in elite institutions. But the scandal does matter, if only to confirm an impression among ordinary people that society's elite are not our moral betters.
I like a good populist takedown of the rich and famous as much as the next guy, but it won't be enough to see these particular scamming characters brought to justice. Varsity Blues has exposed bigger problems with academia that need to be tackled. In particular, this case should lead to a reassertion of the need for college admissions based on academic merit and a restoration of the true intellectual mission and purpose of the university.
To enquire about republishing spiked's content, a right to reply or to request a correction, please contact the managing editor, Viv Regan.