Corbyn's media outriders need to go away
They deflected allegations of anti-Semitism and sneered at working-class voters. Labour's defeat is, in part, theirs.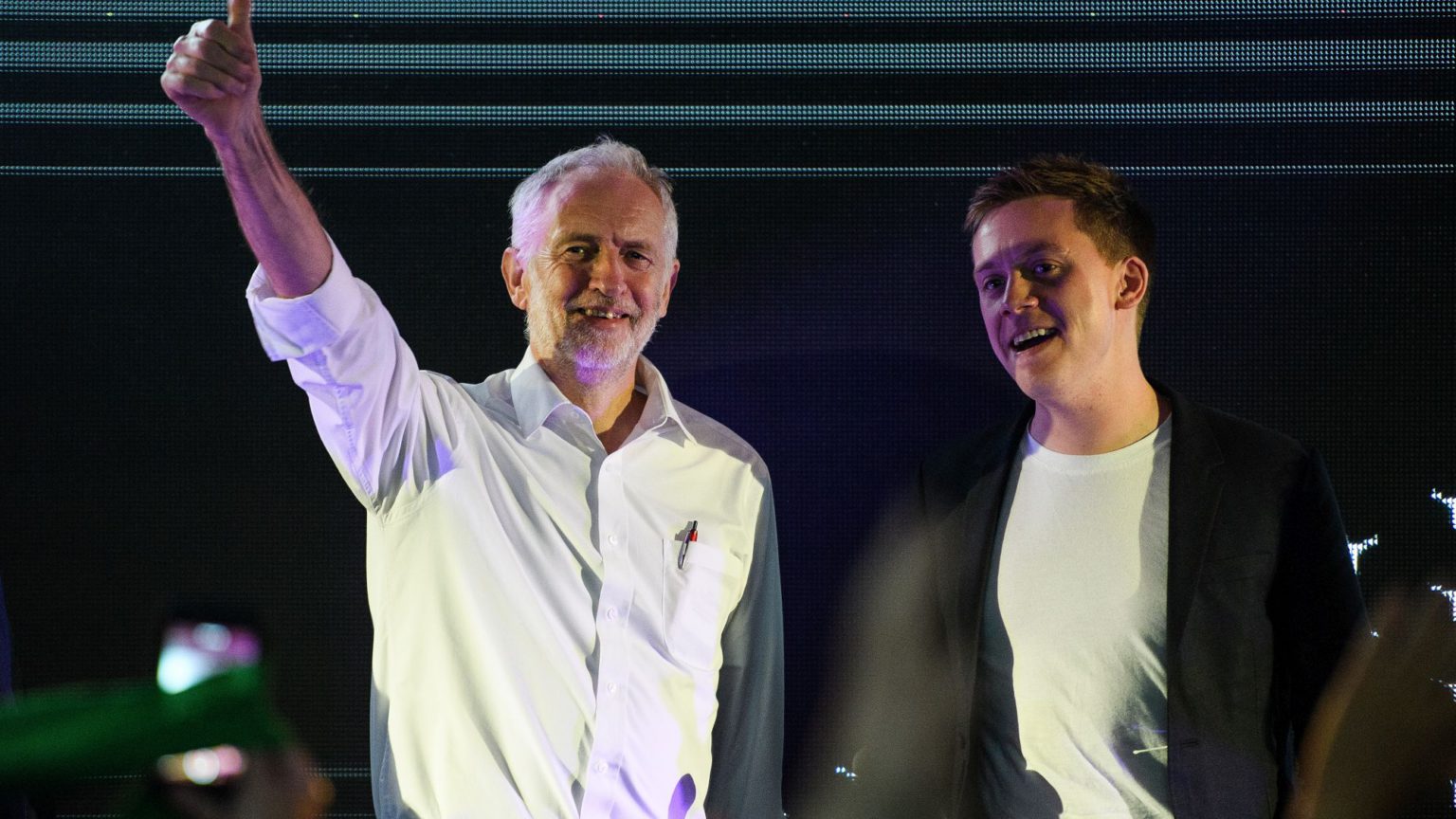 Hindsight is a beautiful thing. Following Labour's disastrous result in the General Election, a great many of Jeremy Corbyn's media outriders have been giving their detailed analysis of why Labour lost, only days after telling the public Labour was wonderful.
Now, when I talk about Corbyn's outriders, you probably already know who I mean – people like Novara Media's Ash Sarkar and the Guardian's Owen Jones. They behave more like activists than commentators, always acting in Corbyn's interests. A WhatsApp group was even created between some of these outriders and Labour staffers to coordinate messaging and attack lines during the election.
But even after selling themselves out to the Labour leadership, and being partly responsible for that leadership's historic defeat at the ballot box, these commentators now want to lecture others on what the future direction of the Labour Party should be. Those hoping for a Labour government one day would do well to ignore them.
The moral authority of these people has disappeared these past few years. Just look back on how Owen Jones responded to the issue of Labour anti-Semitism. After Jeremy Corbyn was revealed to have defended an anti-Semitic mural, Jones called for an 'all-out war' on anti-Semitism. But this often felt like throat-clearing. Corbyn was later accused of taking part in a wreath-laying ceremony at the graves of the Black September terrorists who kidnapped, tortured and killed Israeli athletes in 1972. What was Jones' response to the Jewish community's outrage over this? He said 'no one has [been] killed by a wreath'.
Jones talks the talk and has written articles condemning left-wing anti-Semitism, but he always held back from saying anything that could truly damage the Corbyn leadership. This is moral cowardice. And that he has since chastised Labour for its 'absence of emotional intelligence' over anti-Semitism takes some nerve. He has no right to lecture anyone on anti-racism. He has routinely defended a leadership that helped Labour become the only party other than the BNP to be investigated for racism by the Equality and Human Rights Commission. This should not be forgotten.
It has been clear for some time that Labour was alienating working-class voters. Looking back on the more memorable interventions of these outriders, you start to see why. Take Aaron Bastani, founder of Novara Media and a prominent Corbyn cheerleader: he once described the poppy appeal – a campaign embraced by working-class communities every year – as 'white supremacist'.
Such contempt for ordinary people was most keenly expressed in relation to Brexit. After Labour's battering in the European elections earlier this year, Corbynista Remainer Paul Mason said Labour should stop pandering to the 'ex-miner sitting in the pub calling migrants cockroaches' (a horrendous caricature of Labour Leave voters) and instead focus on winning over progressives and centrists.
That this was not a winning strategy was obvious. But these outriders don't care about winning the working-class vote, they only care about their inner-city cliques. For them, the measure of success is shares and likes and retweets from the party faithful, rather than winning seats.
Maybe it is not all bad for Labour, though. Because during the election campaign Ash Sakar came up with a brilliant long-term solution to Labour losing working-class support: just redefine what it means to be working class! In a piece for the Guardian, she argued that it was a myth that Labour had lost touch with working-class people because it is supported by young people and low-paid white-collar graduates. The idea here is that woke young graduates in the inner cities are the new working-class bedrock of the Labour Party and that the voters Labour went on to lose in towns like Dudley and Wrexham are expendable.
This is the sort of ridiculous thinking that contributed to the collapse of the 'red wall'. These outriders made excuses for the racism and snobbery coming from Labour and organised Twitter pile-ons against anyone who stood up to them. They need to take some responsibility for this defeat.
The next Labour leader must reach out to working-class communities outside of the city centres if he or she ever wants to win power. Labour cannot do that if its media strategy continues to be surrounding itself with out-of-touch media personalities who only ever talk to the already converted.
A conversation must be had about why Labour lost not only the election, but also its soul these past few years. That is a conversation these outriders should play no part in.
Ieuan Joy is a student journalist based in Sheffield. Follow him on Twitter: @JoyIeuan.
To enquire about republishing spiked's content, a right to reply or to request a correction, please contact the managing editor, Viv Regan.