Labour has lost more than an election
Labour needs to learn lessons from its defeat if it is not to be consigned to electoral oblivion.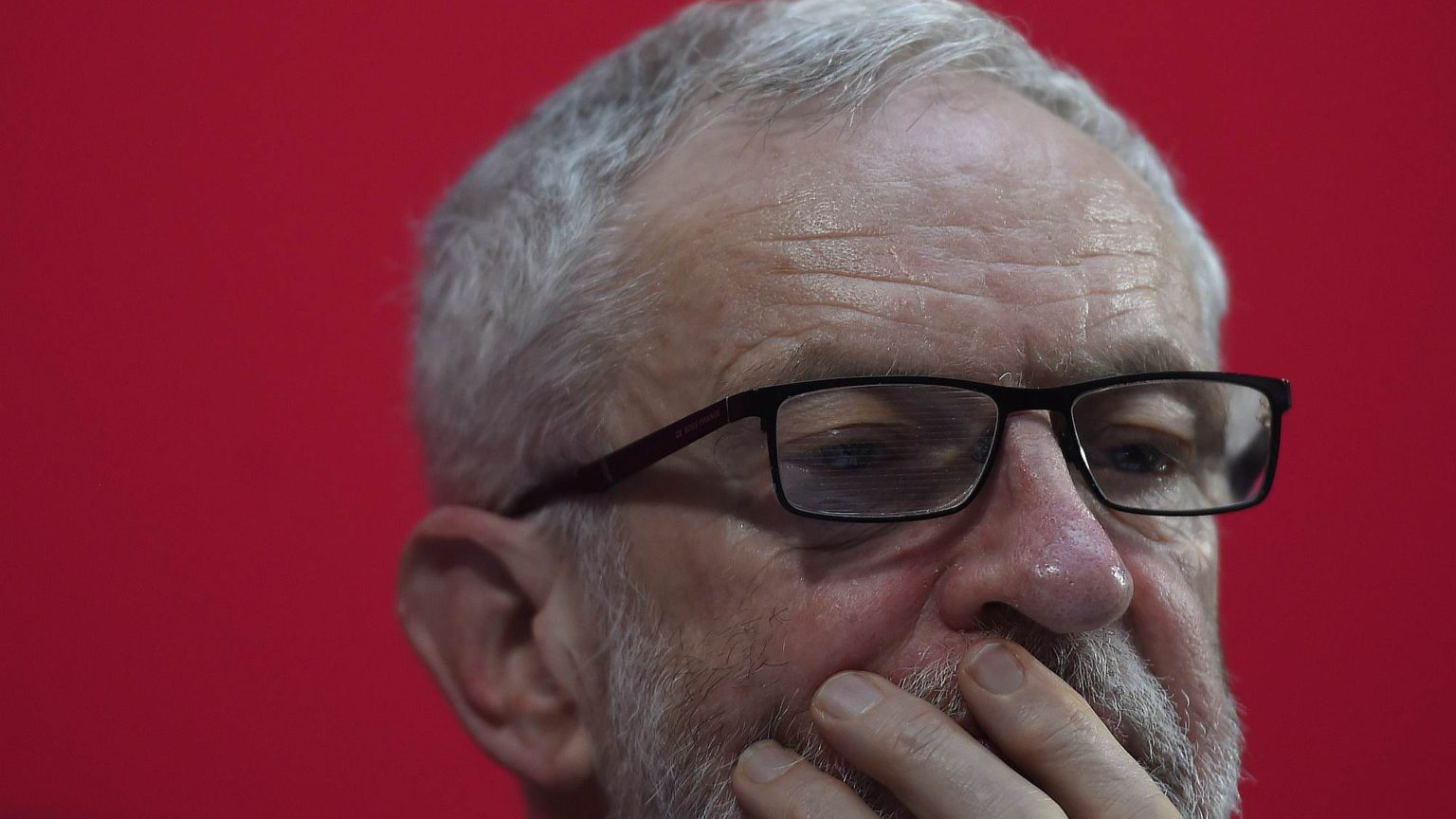 Thursday was a dark day for Labour. To lose by a landslide to a government that has been in power for nine years of economic struggle is unprecedented. Even as we speak, Labour factions are at each others' throats as they argue over what is to blame for the party's worst General Election result since 1935. While they blame each other for Labour's defeat, there is a high chance they will ignore the actual lessons to be drawn from this election. And if they do, Labour will face another decade in opposition.
Let's start from the top with Labour leader Jeremy Corbyn. His leadership may have swelled the ranks and inspired almost fanatical loyalty from his mostly young followers, but he was also the most unpopular leader of an opposition party going into a General Election since 1977. His followers accuse the media of carrying out a hatchet job on their dear leader by reporting what Corbyn said and did in the years he was an MP. True stories included: inviting convicted IRA members to the House of Commons days after the Brighton bomb; and laying a wreath at the graves of individuals linked to the Black September terror group and the Munich massacre of 1972. Such actions alienated a lot of Labour voters. They saw not an inspiring leader, but a man who supported those who would do Britain and its Jews harm.
But it is too easy to lay the blame entirely at the feet of Corbyn. Just as damaging to Labour's electoral hopes was the anti-democratic attitude of Labour's membership and the majority of its MPs. Their decision to back a second referendum on Brexit may have united a party. But it alienated its Leave-voting heartlands.
The next Labour leader should not be someone who did everything in his or her power to overturn Brexit. Which rules out the likes of Jess Phillips. Instead, Labour needs someone who can take a step back and finally see Brexit for the opportunity it always has been.
Labour needs to choose a leader who can reach out beyond Labour's metropolitan membership. It wasn't in London or Manchester that it suffered. It was in towns like Wrexham and Darlington where it was annihilated. These communities want to be respected and listened to. They don't want to be patronised by their supposed betters, and treated as expendable.
Back in 2014, during the Rochester and Strood by-election, then shadow attorney general Emily Thornberry tweeted a photo of a white van parked in the driveway of a house adorned with English flags. She captioned it with the the implicit sneer of 'Image from #Rochester'. It exposed Labour's arch superiority complex. The next Labour leader needs to ditch the snobbery if the party is to appeal to the very voters it once claimed to represent.
Labour last won a General Election in 2005 under Tony Blair. He would not have been able to win if Labour hadn't won so many seats in Scotland. This is why it is imperative for Labour to rebuild Scottish Labour if it ever wants to get back into power. This means that the next Labour leader needs to challenge SNP leader Nicola Sturgeon, and her dreadful record in power, rather than seeing her as a coalition partner. Labour needs to get firmly behind the unionist cause, act like a party that is aiming for power, and challenge its rivals throughout the UK.
Whether Labour can make a comeback in five years' time depends on what it does now. Corbyn's toxic leadership and the party's second-referendum policy were clearly both huge problems. But above all, Labour has estranged those it once claimed to represent. There are lessons for Labour to learn. And it's a process that could take months.
But Labour does not have much time. Local elections are coming in May. And Britain needs a healthy opposition for it to have a healthy democracy. Let's hope Labour's period of reflection is more than just words.
Ieuan Joy is a student journalist based in Sheffield. Follow him on Twitter: @JoyIeuan.
Picture by: Getty.
To enquire about republishing spiked's content, a right to reply or to request a correction, please contact the managing editor, Viv Regan.