Who's really politicising Jack Merritt's death?
His father is entitled to his views. But that's not the end of the discussion.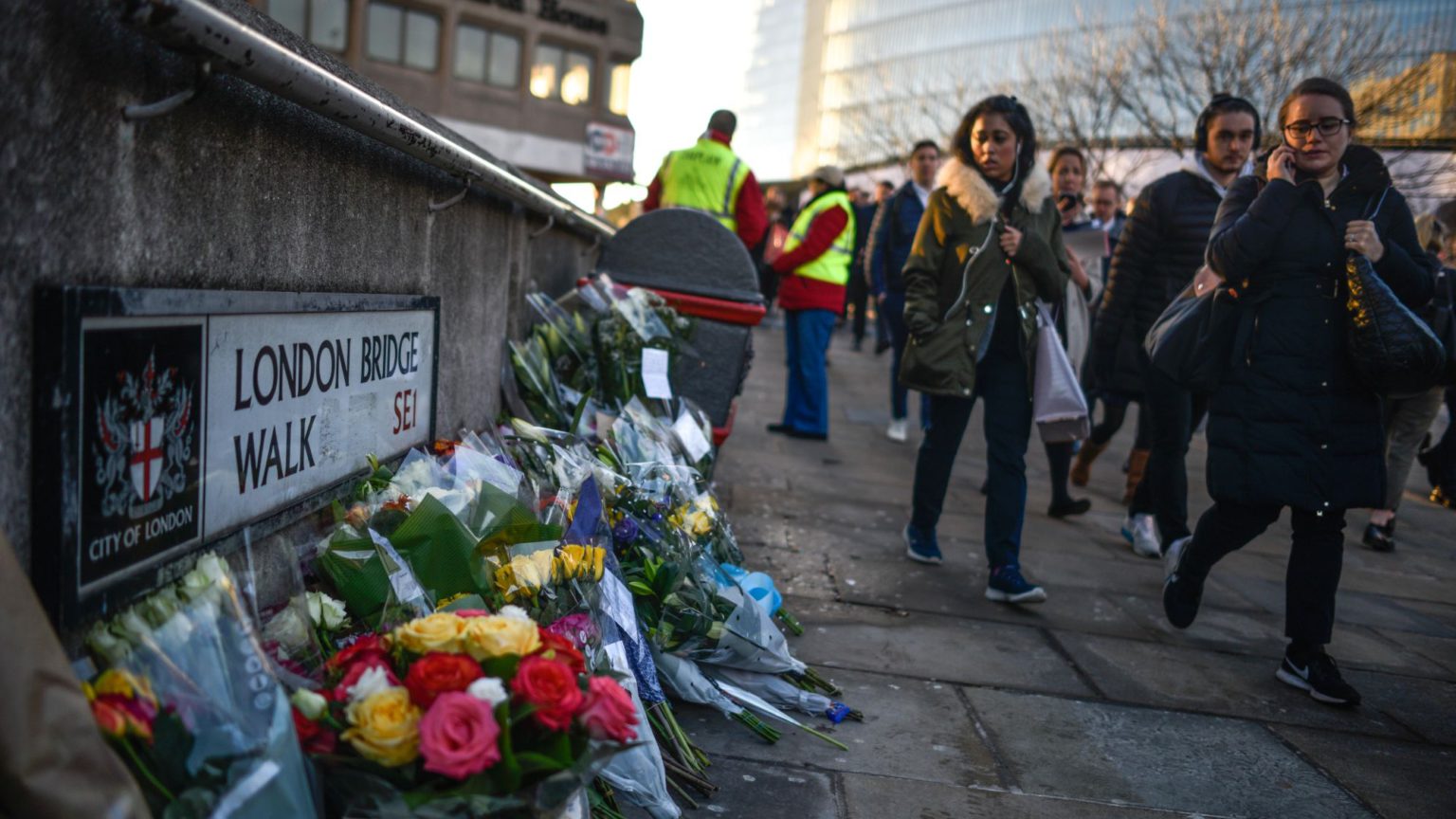 In the months immediately after the 9/11 terrorist attack, then US president George W Bush enjoyed the highest approval ratings of his tenure. At his peak, more than 90 per cent of Americans viewed him favourably. Tough talk on terrorism went down well with the public, and though Bush's now infamous words, 'Bring it on', became emblematic of his hubris in the long war that followed, they resonated very strongly at the time.
Today, terrorist attacks are a semi-regular occurrence in the West. The capacity of our leaders to try to make political capital from them is diminished, so weary are we of the grotesque misery of these events. But it doesn't stop them from trying. A case in point was the political response to the murder of two civillians, Jack Merritt and Saskia Jones, by Usman Khan on London Bridge.
Soon after news broke of this terrorist attack, it emerged that Khan had been convicted of terrorism offences in 2012, but had served just eight years of a 16-year sentence. This was due to laws around automatic early release. He and nine other men had been arrested in 2010 over plans to bomb the London Stock Exchange, the Houses of Parliament, the US Embassy, and the home of then London mayor Boris Johnson. It appeared that he had been participating, up until his attack on London Bridge, in rehabilitation schemes.
The attack came in the middle of the General Election campaign, and so politicians couldn't help themselves. A row quickly broke out. Firstly, it was about who was responsible for the policy that had allowed his early release. Secondly, it was about who was acting the most cynically by insensitively turning these killings into a political issue.
Boris Johnson said Khan had been let out early due to a change in law introduced by Labour, and that under his government jail terms would become stricter. His opponents said it was ridiculous that after nine years in government, the Conservatives were trying to dodge any responsibility for the current system. Meanwhile, shadow home secretary Diane Abbott criticised the 'lock 'em up and throw away the key' attitude that Johnson seemed to be proposing.
But the politicians' behaviour aside, perhaps the most interesting thing about the political fallout from the attack was the intervention of Jack Merritt's father, Dave. He has made his views plain. On 2 December, he wrote an article for the Guardian in which he implied that Johnson's promise of longer sentences was part of an 'agenda of hate', and that Jack would have been 'livid' at how his death had been politicised to these ends.
He said his son believed in a world 'where we do not lock up and throw away the key. Where we do not give indeterminate sentences, or convict people on joint enterprise. Where we do not slash prison budgets, and where we focus on rehabilitation not revenge. Where we do not consistently undermine our public services, the lifeline of our nation.'
Merritt is of course entitled to his views, and in his moment of grief and despair at the loss of his son it is right that we should listen to him. But we must also recognise, and take into account, that Merritt himself is politicising events. You cannot blame him – if he feels that Johnson is using his son's death to justify policies that his son would have despised, he is bound to be angry about it. And he has a right to say so on as big a platform as anyone will give him.
But in the middle of a General Election, and one of the most fraught and constitutionally important elections in our history, matters of public policy and private grief should not get equal weighting. It is dangerous and anti-intellectual to allow the emotions of one grieving father to shape the debate about who should govern the country and what the right response should be to terrorism.
As we head to the polls tomorrow, we would do well to try to elevate political debate on all issues.
Michael Northcott is a writer.
Picture by: Getty.
To enquire about republishing spiked's content, a right to reply or to request a correction, please contact the managing editor, Viv Regan.