Public health's Pravda
The mainstream media are spreading nanny-state fake news.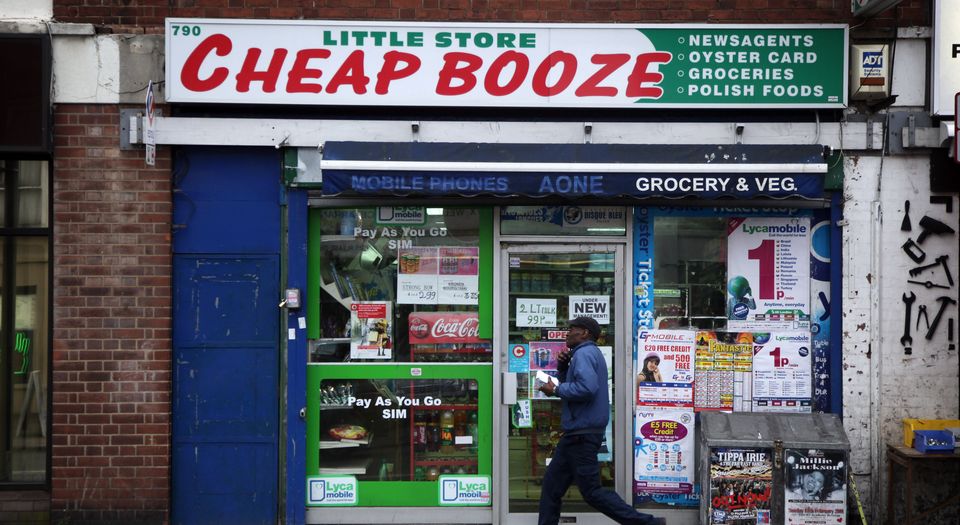 The evidence for minimum alcohol pricing has always existed in a fantasy netherworld of theoretical modelling and dubious assumptions. This was almost forgivable when the policy was still a glint in the eye of the 'public health' lobby. But the way the media have treated the handful of hard facts that have emerged since minimum pricing came into force in Scotland in May 2018 has been an embarrassment to journalism.
It is important to remember that minimum pricing was presented as the single most effective means of tackling alcohol-related harm. This point needs underlining because the Scottish government fought and won a court case on this basis. If there had been a better way of preventing alcohol-related deaths, minimum pricing would have violated EU competition law. Nicola Sturgeon's government won the case thanks to some computer modelling by academics at the University of Sheffield who made some very specific predictions about what would happen in Scotland under minimum pricing. In the first year alone, they claimed there would be a 3.5 per cent drop in alcohol consumption, 58 fewer alcohol-related deaths and 1,299 fewer hospital admissions.
After spending a decade fighting for the policy, both the Scottish government and the 'public health' lobby need minimum pricing to be seen as a success. Wales is committed to introducing it in March 2020 and Ireland has promised to follow suit. Minimum pricing in Scotland is not just an experiment — it is a precedent.
If minimum pricing is a world-leading public-health policy, as the SNP and its friends in the state-funded temperance movement claim, we should have seen some evidence of it by now. It is surely not asking too much for a policy that is costing Scottish drinkers tens of millions of pounds a year to produce some sort of step change in alcohol consumption and mortality trends.
And yet the evidence to date suggests that it has been an expensive flop. Official statistics published in June showed a 2.9 per cent decline in per capita alcohol consumption in 2018, close to the 3.5 per cent reduction predicted by the Sheffield model, but hardly unusual. Alcohol consumption has been on a downward trajectory in Scotland for a decade and minimum pricing wasn't even in force for the first four months of the year. Nevertheless, the decline was presented as a triumph for higher alcohol prices. The headline in The Times read, 'Minimum pricing policy for alcohol has sobering effect'.
But the point of minimum pricing is not to reduce alcohol consumption per se. It is meant to reduce alcohol-related mortality, and the Sheffield model explicitly predicted results in the first year. A week after the news of declining consumption was reported everywhere, the same set of government statistics showed a rise in the number of alcohol-related deaths in 2018. Not a single newspaper or broadcaster felt this was worthy of coverage.
The mortality data did not go unnoticed by everybody, however. Dr Ewan Forrest, a long-standing advocate of minimum pricing, trawled through the figures and saw that although there had been a 1.4 per cent rise in alcohol-related deaths in Scotland as a whole, there were significant regional differences. The increase was 35 per cent in Aberdeenshire, for example, and 71 per cent in Falkirk. But there were also places where there had been a decline. In Glasgow, the number of deaths had fallen by 21 per cent and so, in September, Dr Forrest mentioned the Glasgow statistic at a conference and suggested that minimum pricing was responsible for the decline. The conference organisers sent out a press release to that effect and, despite the obvious cherry-picking, it was lapped up by the media.
Within hours, ITV was running a story under the headline 'Alcohol-related deaths "cut by more than 20 per cent with minimum pricing"' and the BBC was getting excited about the 'publication [sic] of evidence suggesting MUP [minimum unit pricing] has had a significant impact on drinking patterns'. In the Scottish Parliament, Nicola Sturgeon cited the factoid as proof that 'the policy is working and is saving lives and improving health for people across the country'.
As if to prove that torturing the data will make it confess to anything, a study in the British Medical Journal was published a few days later claiming that alcohol bought from the off-trade fell by 7.6 per cent in the first eight months of minimum pricing. Whatever methods were used to arrive at this figure, the end result bore no relation to reality. Sales data from IRI, a retail analyst, show more alcohol going through the tills of Scottish shops in the first nine months of minimum pricing than in the same period the previous year. Estimates from the UK's other main retail analyst, Nielsen, also show a slight rise. Nevertheless, it was the outlandish claim from the BMJ that received blanket news coverage.
This week, the publication of alcohol-related mortality figures by the Office for National Statistics gave the media another chance to pick up on the rise in deaths in Scotland. The ONS dataset is particularly illuminating because it covers the whole of Britain. If the death rate had risen more sharply in England and Wales, it would have provided a partial fig leaf for the failure of minimum pricing. Alas for the policy's supporters, alcohol-related deaths fell appreciably in both countries.
This was the one thing advocates of minimum pricing didn't want to happen. But they needn't have worried because the BBC came to the rescue with a news report worthy of that old Soviet rag, Pravda. Under the astonishing headline 'Alcohol death rates dropping in Scotland', an anonymous BBC reporter wrote that deaths related to alcohol 'have dropped in Scotland in the past 10 years'. This, supposedly, 'gave cause for optimism that minimum unit pricing was working'.
Scotland's alcohol-related death rate may be lower than it was 10 years ago. But this is due to a steep drop between 2006 and 2012. The BBC failed to mention that this decline was followed by a steady rise, with the rate falling in only one year since (2017, the year before minimum pricing began). The claim that the death rate is 'dropping' is patently false and the suggestion that minimum pricing could be responsible for a period of decline that ended six years before it was introduced is preposterous.
Nobody claims that evidence from one calendar year, in which the policy was only in place for eight months, is conclusive. But the story being fed to the public could not be further from the truth. Sales figures suggest that minimum pricing has had little or no effect on alcohol consumption and official statistics show a rise in alcohol-related mortality in Scotland, which holds up regardless of whether you compare it with the previous year or with the rest of Britain.
The Scottish government is being given an exceptionally easy ride. Every crumb of evidence suggesting that minimum pricing is 'working' is hyped beyond reason while a stronger body of evidence to the contrary is ignored, downplayed or turned on its head. When the national broadcaster presents a rise in mortality as a decline, and the media show more interest in a conference presentation than in a national statistic, the chances of the truth filtering through to the public look bleak. It seems that no matter what the evidence says, we will be told that minimum pricing has been a success.
Christopher Snowdon is director of lifestyle economics at the Institute of Economic Affairs. He is also the co-host of Last Orders, spiked's nanny-state podcast.
To enquire about republishing spiked's content, a right to reply or to request a correction, please contact the managing editor, Viv Regan.