We need to talk about Welsh devolution
After 20 years of devolution, Wales has the worst public services in Britain.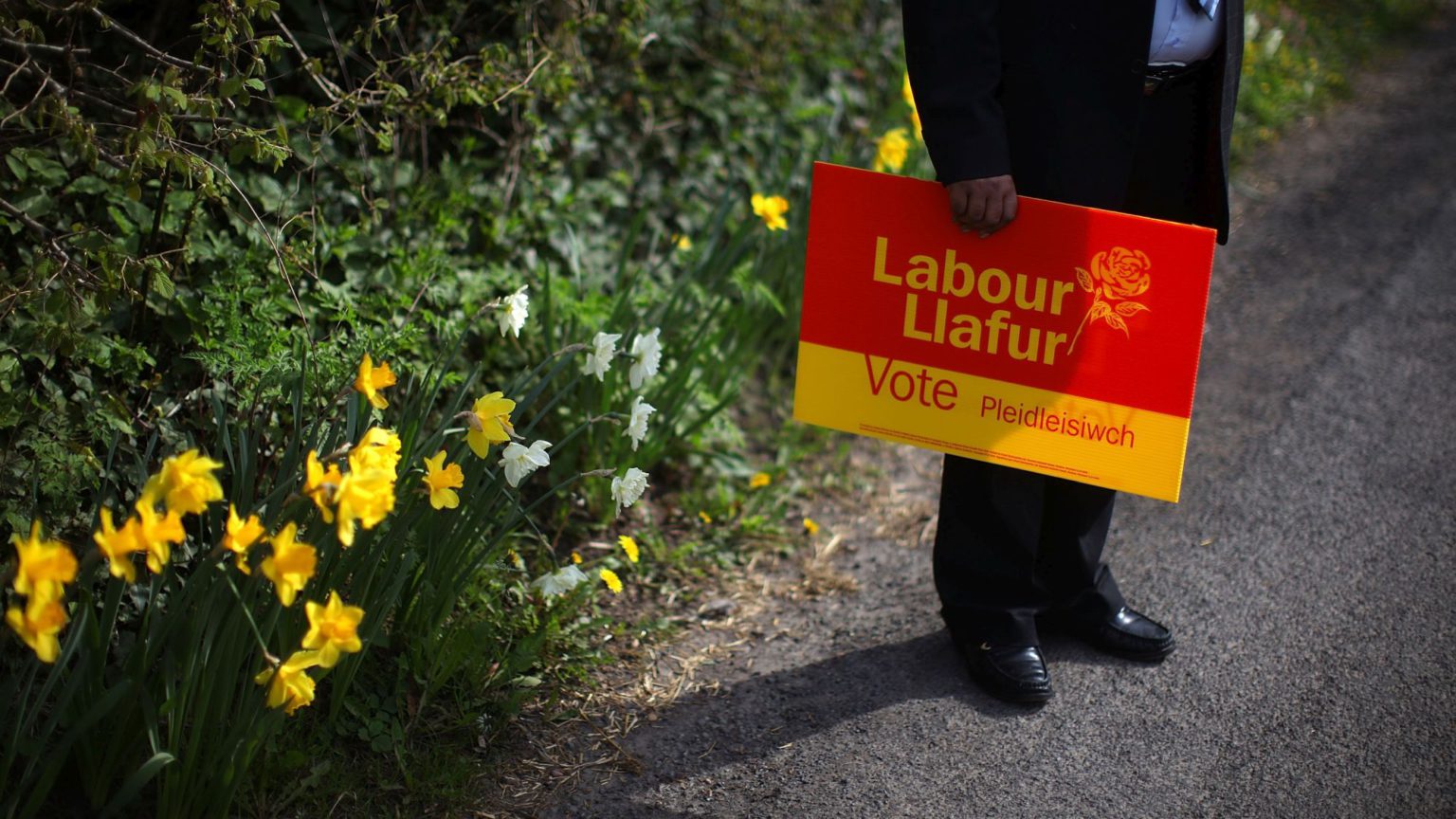 Wales is the country whose devolution settlement is talked about the least – for understandable reasons with all that is happening in Scotland and Northern Ireland. But big problems are emerging.
From the outset, Wales was never very enthusiastic about devolution. Fewer than one in four of the Welsh electorate voted for the creation of the Welsh Assembly in 1997 – the yes vote scraped through on 50.3 per cent. Over 60 per cent voted to increase the assembly's power in the referendum of 2011, but turnout was shockingly low, at 35.6 per cent.
Polling by BBC Wales in 2014 found that just 48 per cent of respondents knew that the Welsh government is responsible for the NHS in Wales. A similar number – 42 per cent – wrongly thought that policing is a devolved area. In the 20 years since the assembly first came into being, turnout at elections has been as low as 38 per cent, and has never exceeded 48 per cent.
The very principle of devolution has created tension between the governments at opposite ends of the M4. When Carwyn Jones was first minister and David Cameron was prime minister, Westminster was repeatedly blamed whenever shortcomings in the Welsh NHS or education system were exposed.
Successive Welsh government ministers have blamed the 'Barnett Formula' for 'under-funding' in Wales. Yet the reality is that in July, figures released by the Office for National Statistics showed that public spending in Wales was £13.7 billion more than the total amount collected in taxes.
The culture of the assembly has been one of 'groupthink'. A cartel has emerged in Cardiff with limited competition between Labour, Plaid Cymru and the Liberal Democrats. Former Labour Welsh Office minister Jon Owen Jones has criticised the 'great deal of cohesion around consensual views'.
This infects not only the assembly but also the civil service, prominent lobbying bodies and public appointments. Devolution was supposed to bring to an end the 'quango culture' in Wales, but, in the words of Cardiff University professor Kevin Morgan, Wales now has a 'cowed culture' of public bodies who are reluctant to speak out against the political status quo because they are dependent on the state for funding.
There is no Welsh register of lobbyists, but the Cardiff Bay bubble is full of people who were once assembly members or worked for them. Between 1999 and 2015, 195 Welsh appointees had direct links to Labour (nine times the Conservative total) and 45 had direct links to Plaid Cymru.
A decade ago, the chief political correspondent of BBC Wales was Rhun ap Iorwerth, and his ITV Wales counterpart was Lee Waters. They are now assembly members for Plaid Cymru and Labour respectively. During the intervening period, Waters was vice-chair of the 'Yes' campaign in the 2011 referendum on increasing the assembly's powers.
Many job advertisements among the assembly apparatus state that the ability to speak Welsh is either a requirement or an 'advantage', despite the fact that the 2011 census showed that nearly three-quarters of the population in Wales had no Welsh language skills.
Welsh language requirements drastically reduce the potential talent pool of assembly staffers in a country of just three million people. But those who benefit from this discrimination are highly unlikely to say that Welsh-language policy has already gone far enough, or that the Welsh government's target of creating one million Welsh speakers by 2050 is absurd.
Since 2016, there has been a policy of 'Welsh-first' road signs being gradually rolled out across Wales. There was virtually no public consultation or debate about this. It did not appear in Labour's manifesto at the last assembly elections. It was just decided by the cosy cartel. As a result, citizens and visitors alike face a confusing distraction while travelling at high speed on Welsh roads.
There are enormous perks to being part of the assembly gravy train, keeping your mouth shut and not rocking the boat too much. Welsh government special advisers can earn over £50,000 a year. Between 2017 and 2018, Welsh government credit cards were used to spend more than £1.5million on frivolities, including £203,645 on flights and £110,890 on luxury accommodation.
A favourite tactic of the Welsh political establishment for hiding their shortcomings is to make comparisons between other parts of the UK more difficult. According to the Education Policy Institute, the proportion of children in England and Wales achieving five or more GCSEs at A*-C was similar between 1995 and 2002. But by 2011-2012, 82 per cent of children in England achieved this threshold compared with just 73 per cent in Wales. The Welsh government chose not to mirror Michael Gove's GCSE reforms in England and within a few years, it had created a completely different grading system, making comparisons much more difficult.
The very principle of devolution inevitably sets one part of the UK against another. Brexit has shone a spotlight on many of Britain's constitutional arrangements, from the House of Lords to devolved institutions.
Wales needs to be honest with itself. Twenty years of devolution has led to the worst public services in Britain, and an unhealthy culture of groupthink. The people of Wales have always been lukewarm about devolution. They deserve the opportunity for a rethink.
Marcus Stead is a journalist based in Cardiff.
Picture by: Getty.
To enquire about republishing spiked's content, a right to reply or to request a correction, please contact the managing editor, Viv Regan.